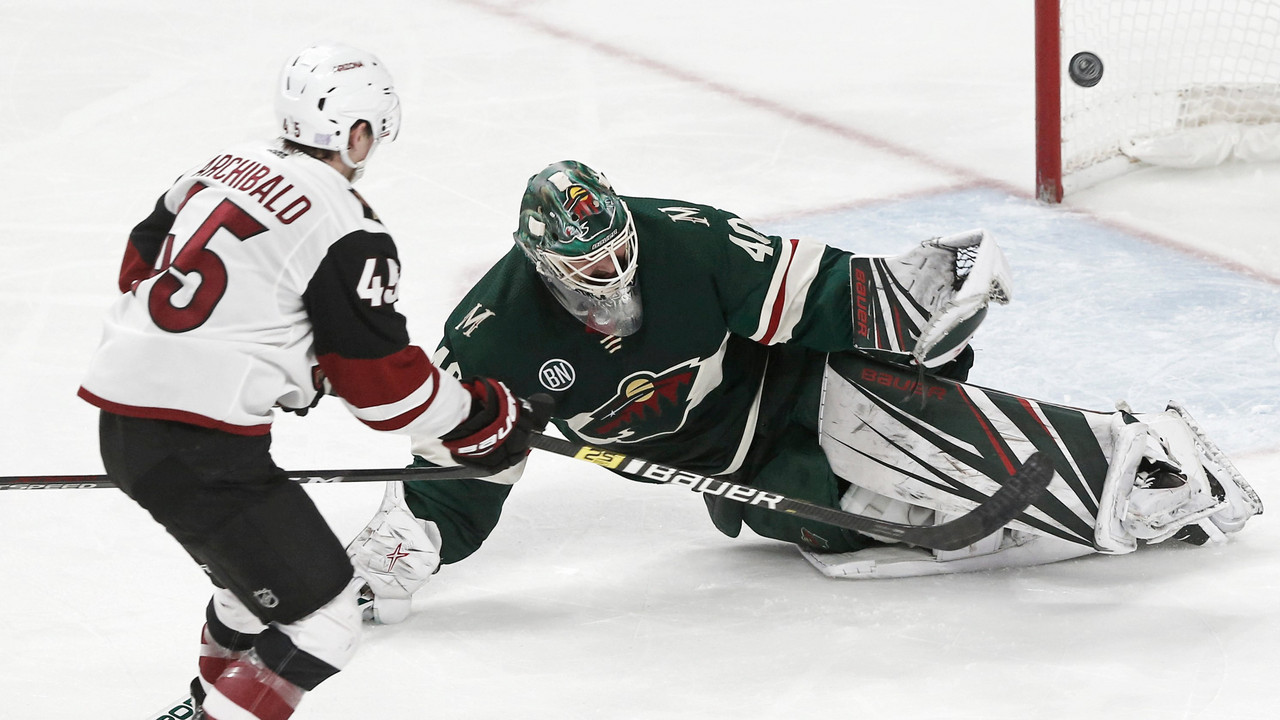 Have you ever watched an NHL hockey game and at a certain point figured your team was going to lose and turn off the TV?
That's exactly what this writer did Tuesday night as the Arizona Coyotes looked certain to lose their fifth straight game against the tough Minnesota Wild.
Comebacks do happen
Much to my chagrin, I gave up on the Coyotes as it appeared going down 3-1 after two periods and only getting ONE shot on the Minnesota goalie Devan Dubnyk that they were sure to lose the game.
WRONG!
It's not certain what head coach Rick Tocchet and his coaching staff told their team after the ugly second period but it worked.
Not only did they wake up they came back and scored three unanswered goals to take an important game on this two-game road trip.
Why was it important?
Because they broke a four-game losing streak and after the big trade where they acquired Nick Schmaltz from the Chicago Blackhawks, they played like a team with a purpose.
The team sorely needed secondary scoring and who showed up to provide that?
None other than Josh Archibald, the fourth-line guy who had yet to score all season. He not only scored a quick goal at the 3:07 mark of the third period, he scored the game-winning goal at 8:39 in between another clutch goal by Michael Grabner to seal the deal.
The incredible pass from defenseman Alex Goligoski freed up a streaking Archibald who went in alone on Dubnyk and turned on the red light for his second of the game.
Head coach Rick Tocchet's assessment
"The first two periods, you guys saw it, it wasn't good," Arizona coach Rick Tocchet said. "We were slapping the puck around. … We started to buckle down in the third, short shifts, made some plays. Obviously, [Archibald, Crouse and Nick Cousins] I thought were fabulous tonight for us, even when we weren't playing well. The first two [periods], they were our best line. And then we got some momentum and played the right way."
"You got to win these games. When you're down 3-1 going into the third period, hopefully in an 82-game schedule you're going to win some of those. I like the resiliency. A couple guys were struggling early and we kind of regained ourselves in the third, so that's nice. [Raanta] goes down so we have some adversity, [Hill's] got to go in net, call him up from the minors, maybe we can rally around this stuff."
If a rally is in order it will need to take place against one of the top teams in the NHL tonight when the Desert Dogs take on the Nashville Predators. The Preds more than likely will have revenge on their minds as the Coyotes defeated them in Arizona 2-1 on Nov. 15th.
Do we have a healthy goalie in the house?
With Antti Raanta going down midway through the game in Minnesota, Adin Hill who was called up from the AHL Tucson Roadrunners as a backup… did just that. He came in and shut down the Wild to preserve the Coyotes' win.
But with Darcy Kuemper also suffering that recurrent lower-body injury both goalies seem to be suffering, it's a question mark as to who will be in net tonight to battle the Predators.
Just in case the team also called up Hunter Miska from Tucson to backup Hill if he gets the start tonight. That presents the question as to who is playing goalie in Tucson? Luckily the Roadrunners have a gap in their schedule and after a game on Nov. 25th, they don't play again until Dec. 2nd. Merrick Madsen is the third goalie on their roster.
President of Hockey Operations/GM John Chayka is hopeful that the team's goalie position will solidify soon and that Raanta will be healthy more often.
"I think that position is very demanding, very difficult," Chayka told Doug & Wolf on 98.7 FM Arizona's Sports Station. "If you look across the league, across the years and some of the top goalies, they have run across injury issues. I think really the key is to make progress with the injury issues. I think to take a guy who has some injury issues and to just get through the woods and all of a sudden you're clear and he's never going to get injured again, I think that's usually, typically how it works.
"That's really our focus with Antti. I'm confident we'll get there. It'll just take some time."
One thing is certain when you're playing a team like Nashville you had better be ready to stop some shots since their offense is excellent.
The Coyotes have their work cut out for them, but if they can play with heart and determination as they did in the last period in Minnesota who knows what will happen?
Just leave the TV on to find out.
Will the Arizona Coyotes' comeback win inspire them to continue to play better? Will their injured goalies recover? Let us know in the comment section below, and make sure to give us a follow on Twitter (@VAVELNHL_ENG) for more updates!