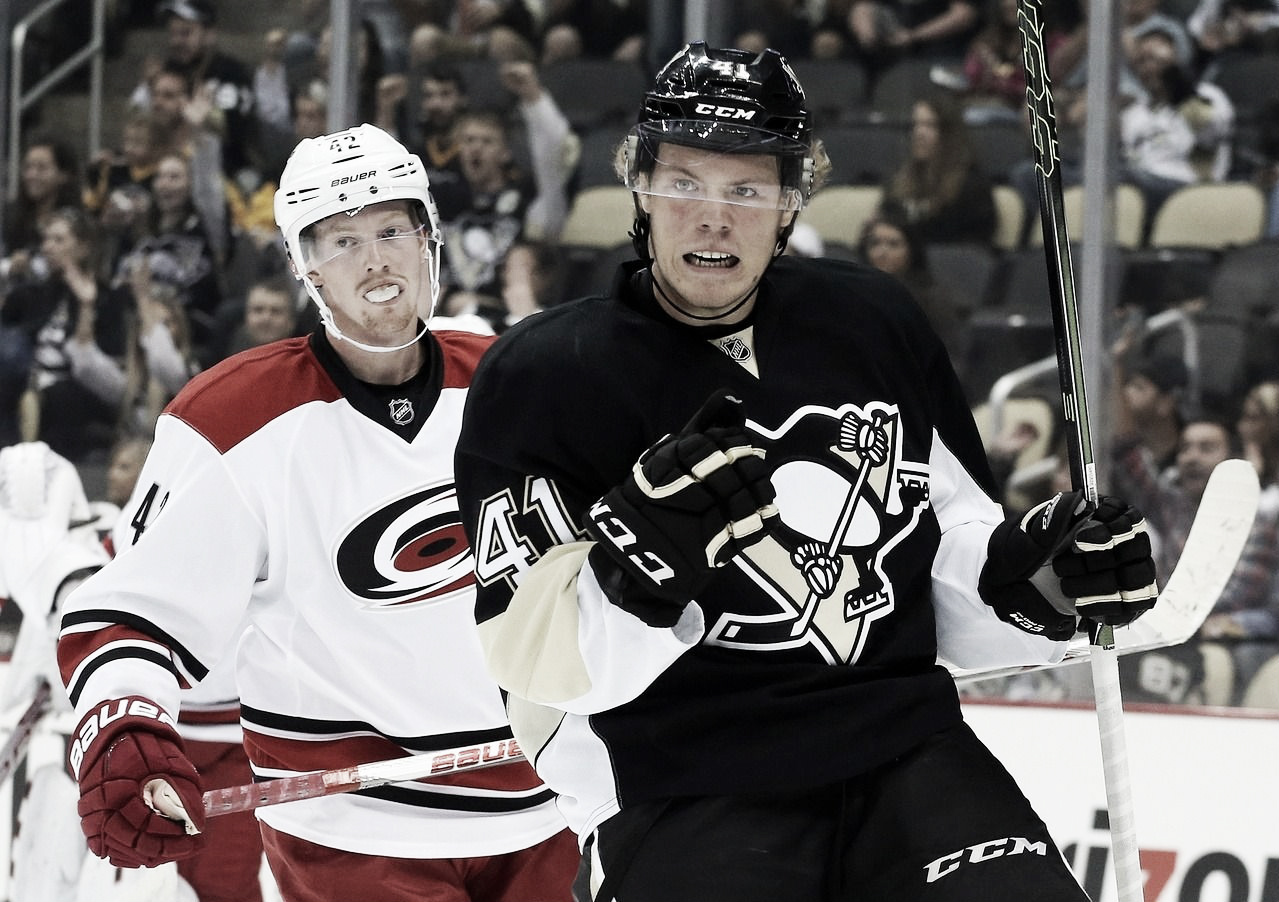 The Daniel Sprong experiment finally came to an end in Pittsburgh, as the Danish forward was traded to the Anaheim Ducks in exchange for defenseman Marcus Pettersson.
Sprong's lasting legacy in Pittsburgh is one of utter disappointment, as the highly skilled offensive forward was never able to get on track with the Penguins.
It will also be remembered for the fact that it was management's mishandling of his development that put them in a position where they were... in a way, forced to make this move.
Drafted in the second round of the 2015 NHL draft, Sprong's offensive ability has never been in question. It has always been a question of if he was willing to play enough defense to warrant him getting the amount of playing time needed to make an impact.
Mishandled from the beginning
With the need of cost-efficient depth players that can have any sort of impact, Sprong made the opening night roster his rookie year, even though there was no need for it. General manager Jim Rutherford loved what Sprong could potentially bring in a limited role, even as a rookie, and hoped he could make an early impact.
Although he was an 18-year-old rookie, he had a legit NHL shot, but then head coach Mike Johnston refused to even give him a chance to prove himself. He scored a couple of goals across 18 games, spending just as many in the press box as he did on the ice - and even when he dressed, played sparingly.
He went past the initial nine-game threshold that prevents him from burning a year off his entry-level even though it was apparent from the get-go he wasn't going to get the playing time to warrant it happening.
Sprong spent the next season back in juniors, although he missed half the year with a shoulder injury, before spending the majority of last year in the American Hockey League where he was a point-per-game player.
The Penguins would finally pay for their decision to keep Sprong past the nine-game mark his rookie year, as entering this season he would have to pass through waivers to be sent down to the minors.
So at this point, any and all development needed for Sprong would have to come on a team that is in a constant win-now mode.
Regardless, Rutherford held out hope for big things for Sprong this season, thinking he can jump out and grab a top-nine role - even though they had three other players at his position signed to long-term deals that just wasn't going to lose playing time to him.
What's next for Sprong?
This whole situation was never a recipe for disaster the moment he made the moment he played in his tenth regular season game his rookie season. Maybe in Anaheim Sprong will get a chance to showcase his lethal shot.
Aside from their six-goal outburst against the Washington Capitals on Sunday, the Ducks have been starving for goals. Only the Los Angeles Kings score less goals-per-game than the Ducks.
Pontus Aberg, who was claimed off of the waivers right before the season started, is currently leading the team in goals with nine. At their current pace, only Aberg and captain Ryan Getzlaf are on pace to top 20 goals this season.
While injuries forced their hand more than they would have liked, the Ducks still had no problems throwing some of their younger players into bigger roles, which could finally lead to the breakout for Sprong everyone has been waiting for.
Do you think Sprong will have success in Anaheim, and finally showcase his skillset? Let us know what you think in the comment section below!