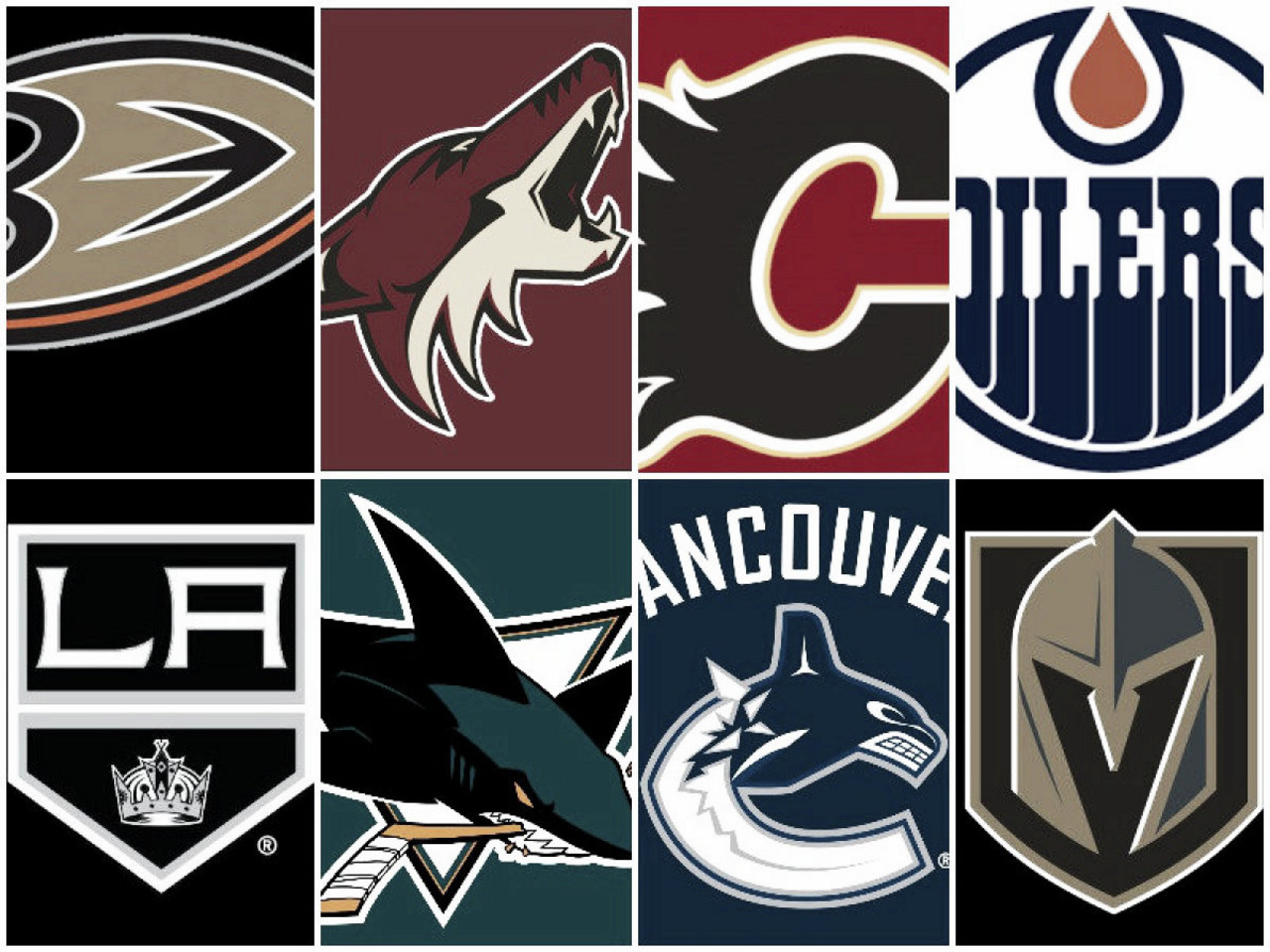 Anaheim Ducks
Best : Rickard Rakell ($3,789,444)
At only 25-years-old and already a proven 30-goal scorer, Rickard Rakell is the present and future of the Anaheim Ducks. He is signed until 2021/22 at a bargain cap-hit of only $3,789,444.
Granted that Rakell continues to produce, he looks like one of the biggest bargains in the NHL. It is almost impossible to find a proven 30-goal scorer for less than $4,000,000 in the NHL today.
Worst: Corey Perry ($8,625,000)
Corey Perry's age (33) seems to have caught up to him over the past few seasons. He has yet to suit up for the Ducks in 2018/19, as he is still recovering from surgery.
Overall his play has slowly declined over the past few seasons. When he returns it is uncertain if he will be able to play at the same level as he did several seasons ago.
Signed until 2020/21 Perry is the highest cap hit on the Ducks' roster, which looks like it might hurt them sometime down the road.
Arizona Coyotes
Best : Clayton Keller ($885,833)
At only 20-years-old, Clayton Keller already looks like a franchise player for the Arizona Coyotes. As a rookie, he carried the Coyotes offensively and lead the team in scoring with 23 goals and 65 points in 82 games.
He is due for a huge pay raise in a few years, but as of now, Keller remains one of the lowest paid and most productive players on the team.
Worst: Mike Ribeiro ($1,944,444)
Mike Ribeiro may be retired but he is still getting a paycheque from the Arizona Coyotes until 2020. This was a result of a buyout on his four-year, $22 million contract signed back in the summer of 2013.
Luckily for the Coyotes, they have not been a high budget team the past few seasons, otherwise, Ribeiro's $1,944,444 cap-hit might have caused some restraints financially.
Calgary Flames
Best: Matthew Tkachuk ($925,000)
Since entering the NHL at 18, Matthew Tkachuk has been a very effective player for the Calgary Flames.
Currently, in the final year of his contract, Tkachuk has become a leader and one of the most important players for the Flames this season.
It wouldn't be surprising to see him demand over $6,000,000 per year on his new deal.
Worst: Troy Brouwer ($1,500,000)
Troy Brouwer signed a four-year, $18 million contract with the Calgary Flames in the summer of 2016.
He failed to live up to expectations and was bought out in the summer of 2018. The Flames are still on the hook to pay him $1,500,000 per year until 2022. But Brouwer is no worse for wear, as he is currently employed by the Florida Panthers.
Edmonton Oilers
Best: Alexander Chiasson ($650,000)
After winning the Stanley Cup last spring, Chiasson went through the whole summer without a contract. He only went on to sign a one-year $650,000 contract with the Oilers after a professional try out.
Despite being the Oilers' lowest-paid forward, he currently plays on the team's first line and has already scored 15 goals in 29 games. He is due for a huge pay raise so it is uncertain if he will be an Edmonton Oiler next season.
Worst: Milan Lucic ($6,000,000)
Milan Lucic was a major signing for the Oilers back in the summer of 2016. But in the second year of his seven-year contract, his production drastically declined.
He has scored a total of two goals in the last calendar year!
Even though he has been effective in a checking role this season, it is still a hefty price to have him on the roster at $6,000,000 per year for four more seasons.
Los Angeles Kings
Best: Alexander Iafallo ( $925,000)
Alexander Iafallo may not be the flashiest name on the roster, and despite being one of the lowest paid forwards on the team he has done a great job being a complimentary player for the Kings.
It looks like he will set new career highs this season and can finish the year with around 45-50 points.
Worst : Dion Phaneuf ($5,250,000)
At 33-years-old, Dion Phaneuf is no longer the top-pairing defenseman he once was. In fact, he is now a third-pairing defenseman averaging around 15 minutes a night.
Although the deal was signed several years ago in Toronto, the Kings are currently paying him $5,250,000 a year for two more seasons.
San Jose Sharks
Best: Timo Meier ($894,167)
Despite being on his entry-level contract, Timo Meier has quietly been a breakout star for the Sharks the past two seasons.
The 22-year-old is on pace to score over 30 goals this year and looks like an important piece of the Sharks going forward.

Worst : None
Overall it's fair to say that the San Jose Sharks have done a nice job managing their contracts over the past few years.
It doesn't look like they have handed out any eye-popping bad contracts. As a result, they might be one of the best financially managed teams in the NHL.
Vancouver Canucks
Best: Elias Pettersson ($925,000)

Despite only being a rookie and not even 40 games into his NHL career, Elias Pettersson is already a very special player and looks like a future superstar for the Canucks.
In retrospect, he might turn out to be the best player to come out of the 2017 NHL Entry Draft. Needless to say, Vancouver fans must be excited to know that he will be on his rookie contract for two more seasons after this one.
Worst: Loui Eriksson ($6,000,000)
The Loui Eriksson contract might go down as the worst deal in franchise history. Ever since signing with the Canucks, Eriksson's game has dramatically declined. He has averaged 24 points in his past two seasons.
It's anyone guess when the Canucks will buy him out, but it's hard to see him play out the final four years of his contract.

Vegas Golden Knights
Best: Ryan Carpenter ($650,000)
Ryan Carpenter was a waiver-wire pickup for the Golden Knights last season and over time he has worked his way into becoming a solid role player for the team.
He is not the most skilled player and may not put up flashy numbers but overall he is the type of cheap labor ($650,000) every team wouldn't mind having in their lineup.
Worst: None
To be fair the Vegas Golden Knights have not been an NHL franchise for even two years.
Since loading up their team with plenty of decent players and good contracts, there is no track record of bad contracts given out by this team.
But things might be different in a few years when their big name players (Nate Schmidt, Jonathan Marchessault, William Karlsson, Alexander Tuch, Shea Theodore) all kicks in. But for now, we will have to wait and see.
In your opinion which team has the best and worst contracts? Let us know in the comments section below.