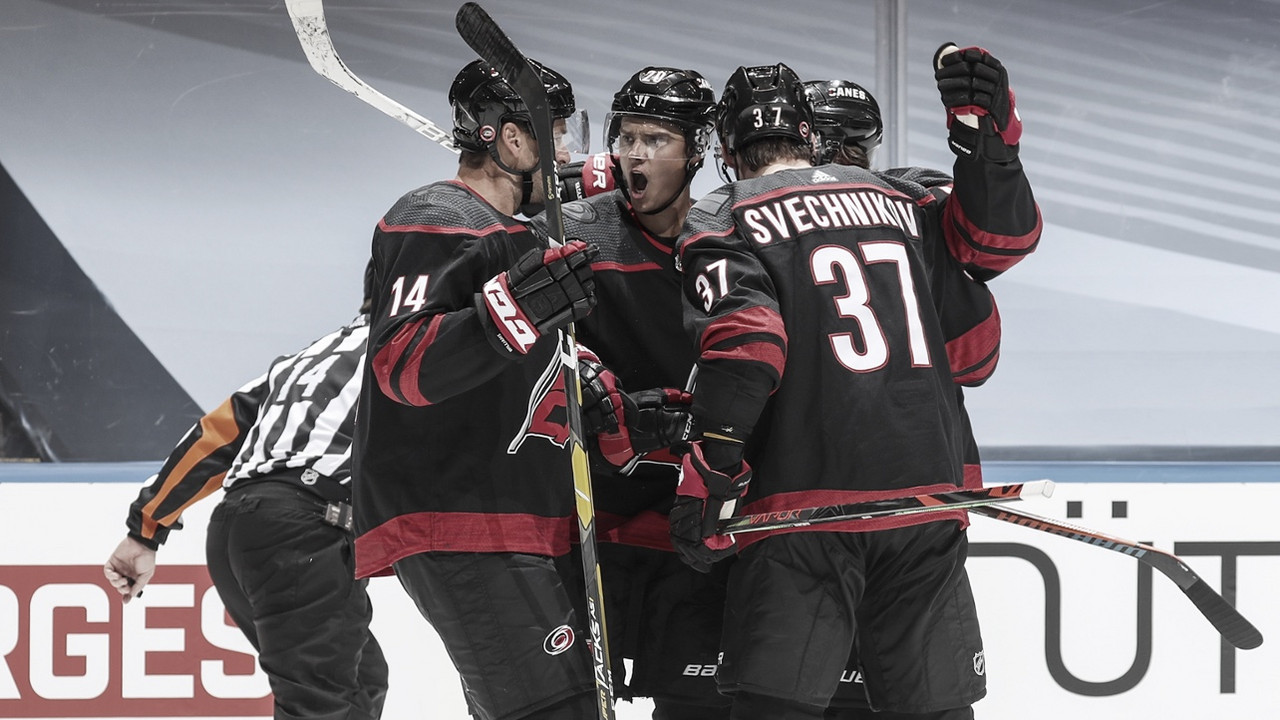 With all the excitement surrounding the beginning of the 2020/21 NHL season, the biggest question that surrounds the January 13th start date is, will teams be able to host fans?
The Carolina Hurricanes announced Monday afternoon that they plan to begin the new season without fans in attendance.
An update from the #Canes and @PNCArena pic.twitter.com/iLgDqvVpzl

— Carolina Hurricanes (@Canes) December 21, 2020
The Canes say they will continue to work with health officials, in hopes to host fans later in the season.
Carolina made the 2019/2020 Stanley Cup Playoffs last year, sitting the #5 seed as they played against the Boston Bruins. Unfortunately, the Canes were knocked out in the first round by the Bruins.
Most notably, the first matchup between the two teams had to be played another day, as they were slated to face-off against Boston after the Columbus Blue Jackets played the Tampa Bay Lightning in their first round game that took five overtimes to declare a winner, ending at approximately 9:45pm EST.
The Canes just wanted to play hockey, but their Twitter admin made sure to keep their audience entertained.
Hey @NHL, not to tattle but we were supposed to play at 8:00 and the @BlueJacketsNHL and @TBLightning won't get off the ice

— Carolina Hurricanes (@Canes) August 11, 2020
Expect more teams to follow suit in not hosting fans, or being able to host a limited number. Though fans would definitely love to see their beloved Storm Surge, it's hopeful Canes fans around the world respect the decision, and will cheer on their team from their homes.