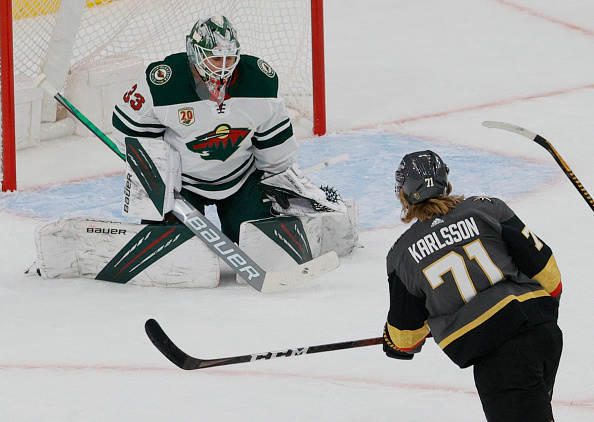 The Vegas Golden Knights and the Minnesota Wild will face off Tuesday night at T-Mobile Arena in game two and the goal is clear that they need to get the offense going.
Head coach Pete DeBoer did confirm to VAVEL USA that Max Pacioretty is a game-time decision so we will have to wait till warm-up or when Deboer puts out his lineup closer to puck drop.
" Absouleltely we want to get more quality shots, we need to do a better job at getting more quality looks and there is things to improve at but the sky isnt't falling for sure".
Deboer also added what they need to take from game one and continue to do in game two tonight.
" I think in the first game we played fast but as the game went on we slowed down a little bit, we have to use our speed and play fast".
Jonathan Marchessault echoed Deboer's words when asked about what needs to be done to get the win tonight.
" We need a great start tonight, we need a lead after the first period, we need to play with the lead, we need to be ready right from the drop of the puck, and if we do that we should be in a good position for the rest of the game".
Zach Whitecloud who is playing in his second postseason with the Vegas Golden Knights gave his keys to the game of what the team needs to do to get the win.
" We need to stick to our game, execute the game plan, obviously try to play with a lead, and that all starts in our own end and bringing the puck up into their end".
Marc Andre Fleury by the looks of it is scheduled to start after the Vegas Golden Knights decided to have an optional skate this morning at City National Arena in Henderson, Nevada.
Game two is scheduled for 7:00 pm local time at T-Mobile on the Las Vegas Strip and the game can be seen on NBCSN and ATT Sportsnet in the local Las Vegas area.