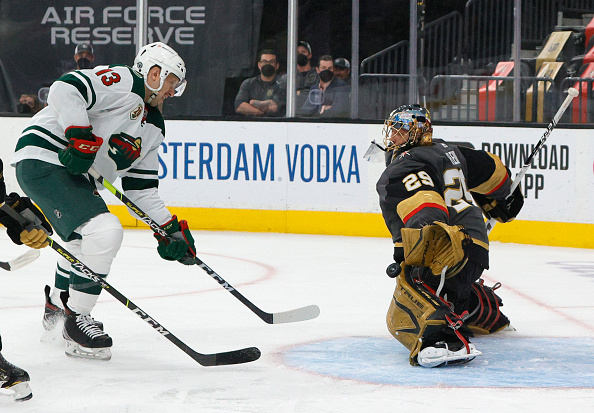 The Vegas Golden Knights have officially landed in Minnesota ahead of games 3 and 4 and with the series tied at one game apiece and tonight's game is crucial and could dictate who advances.
The team had a bit of a scare when nine covid test results came back positive but upon further investigation, it was announced that the lab had made a mistake and the tests were deemed false positive.
" It wasn't a pleasant experience, this one was totally different than a one time negative, I believe the number they came back with was nine positive tests so obviously unbelievable concern and worry what that means and what that looks like for your team going forward when we realized it was multiple teams we started to put two and two together and realized it was a lab error, just an unfortunate experience"
That was Vegas head coach Pete Deboer talking about the situation and he would confirm once again Max Pacioretty and Tomas Nosek are game-time decisions. Nosek left game two with an injury and didn't return.
The Minnesota Wild had a pretty good record at home and Deboer was asked if they played differently than on the road.
" They are a really good team, a solid team and I don't think that should surprise anybody and their record at home is particularly good and our team hasn't been intimidated playing in any rinks this year and I know we will be ready to play"
Deboer also spoke about being on the road and being the so-called villain for the next two games.
" I'm excited to be on the road, we have taken a lot of pride all year going up on the road and playing well and it does take a bit of pressure off and I am anticipating a smart road game by our group and I think we are comfortable".
Earlier in the day Cody Glass and Dylan Sikura were called up from the Henderson Silver Knights in the AHL but no comment was made if they will be inserted into the lineup.
Game 3 is scheduled for 9:30 pm eastern or 6:30 pm in the Las Vegas area and can be seen on NBCSN, SN360, TVAS2, BSN+, BSWI, and ATTSN-RM in the Vegas area.