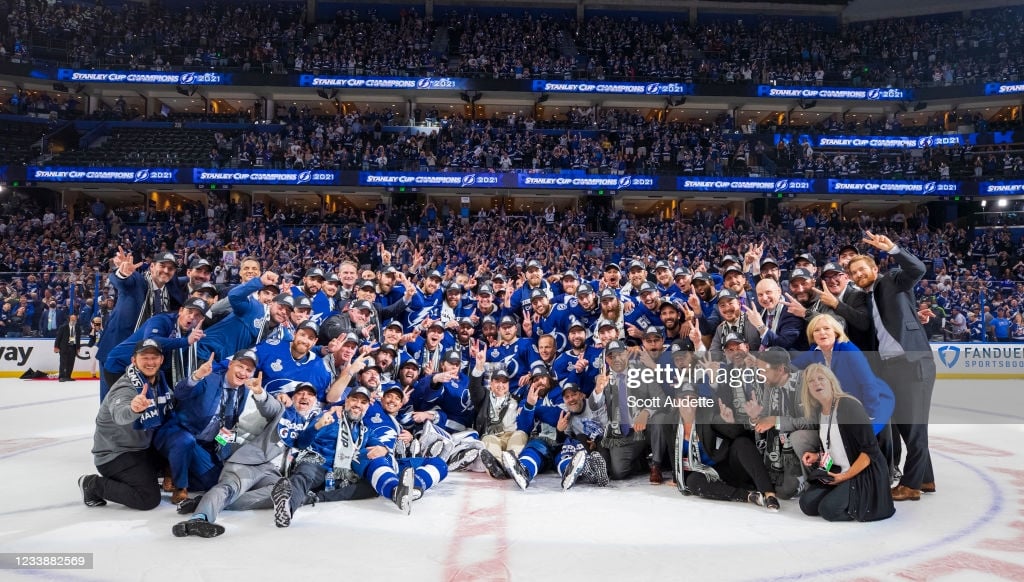 The Tampa Bay Lightning have won their second consecutive Stanley Cup championship, defeating the Montreal Canadiens 1-0 in Game 5 of the 2021 Stanley Cup Finals at Amalie Arena.
Ross Colton scored the only goal of the game and the goal that clinched the title for Tampa Bay. Andrei Vasilevskiy made saves for his fifth straight series-clinching shutout as the Lightning became the first team since the Pittsburgh Penguins in 2016 and 2017 to win back-to-back titles.
Colton goal clinches second straight Cup for Tampa Bay
Tampa Bay had the early momentum and were on the power play three and a half minutes into the game as Corey Perry was called for tripping. Price watched as Brayden Point lost the puck before he could take a shot.
Shortly after killing off the Lightning power play, the Canadiens had a man advantage after Erik Cernak was penalized, but Perry took a minor and Josh Anderson hooked Blake Coleman on what would have been a breakaway.
Price made 13 saves in the first period and as the second began, David Savard shot the puck over the glass, taking a delay of game penalty that put Montreal back on the power play, but the Canadiens couldn't make anything of it.
With Savard out of the box, play was back to even strength, but Vasilevskiy was tested as he made a pair of saves, including Artturi Lekhonen on a long rebound. At the other end, Price saved a close-range chance from Pat Maroon.
8:32 into the period, Mikhail Sergachev tripped Nick Suzuki to give Montreal their third power play of the middle frame. With a number of chances on what was their best power play of the game so far, Cole Caufield hit the crossbar.
Despite all of that pressure, Tampa Bay opened the scoring. Ryan McDonagh got the puck to Savard along the side wall and he fed Colton, who was right in front and he re-directed it past Price to give the Lightning a 1-0 lead.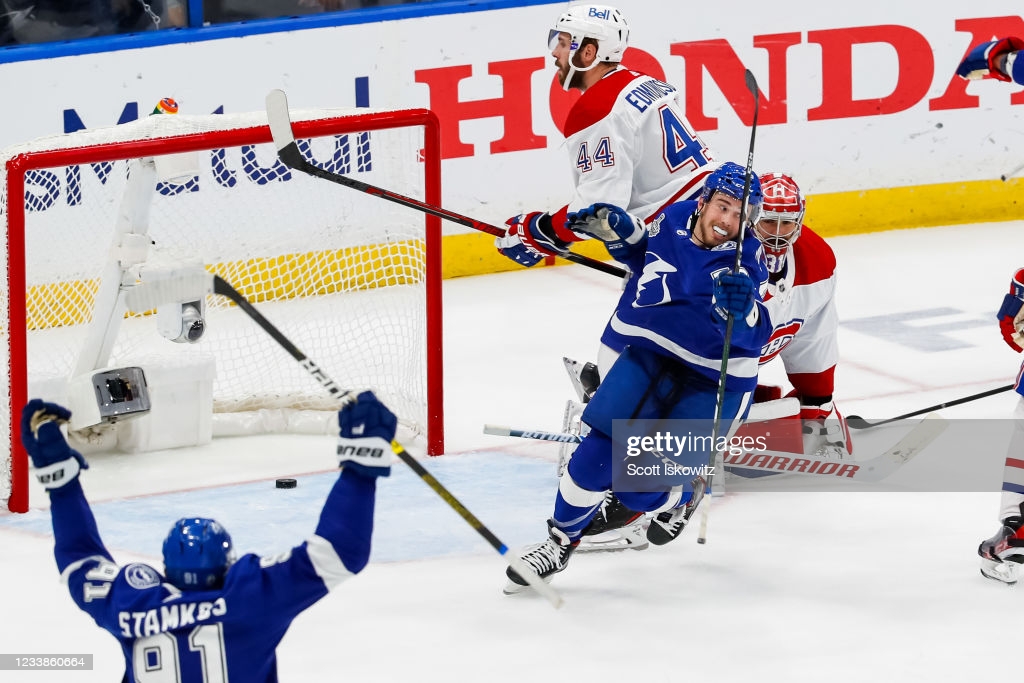 In the final minute of the period, Lekhonen had a chance with Point responding at the other end. That forced Ben Chairot to take a penalty that would carry over into the start of the third period.
In the third, Price came up huge as Nikita Kucherov passed from behind the Canadiens' net to Ondrej Palat, his shot hitting directly off of Price's pad. He made 29 saves in the game.
The Canadiens best chance came with 16:30 left in the game. Anderson got behind the Lightning defense on a partial breakway, but he couldn't beat Vasilevskiy and crashed hard into the post.
The visitors then pulled Price and brought on the extra attacker, having time with the puck in the offensive zone, but they couldn't beat Vasilevskiy and time ran out on their magical season as Tampa Bay celebrated.