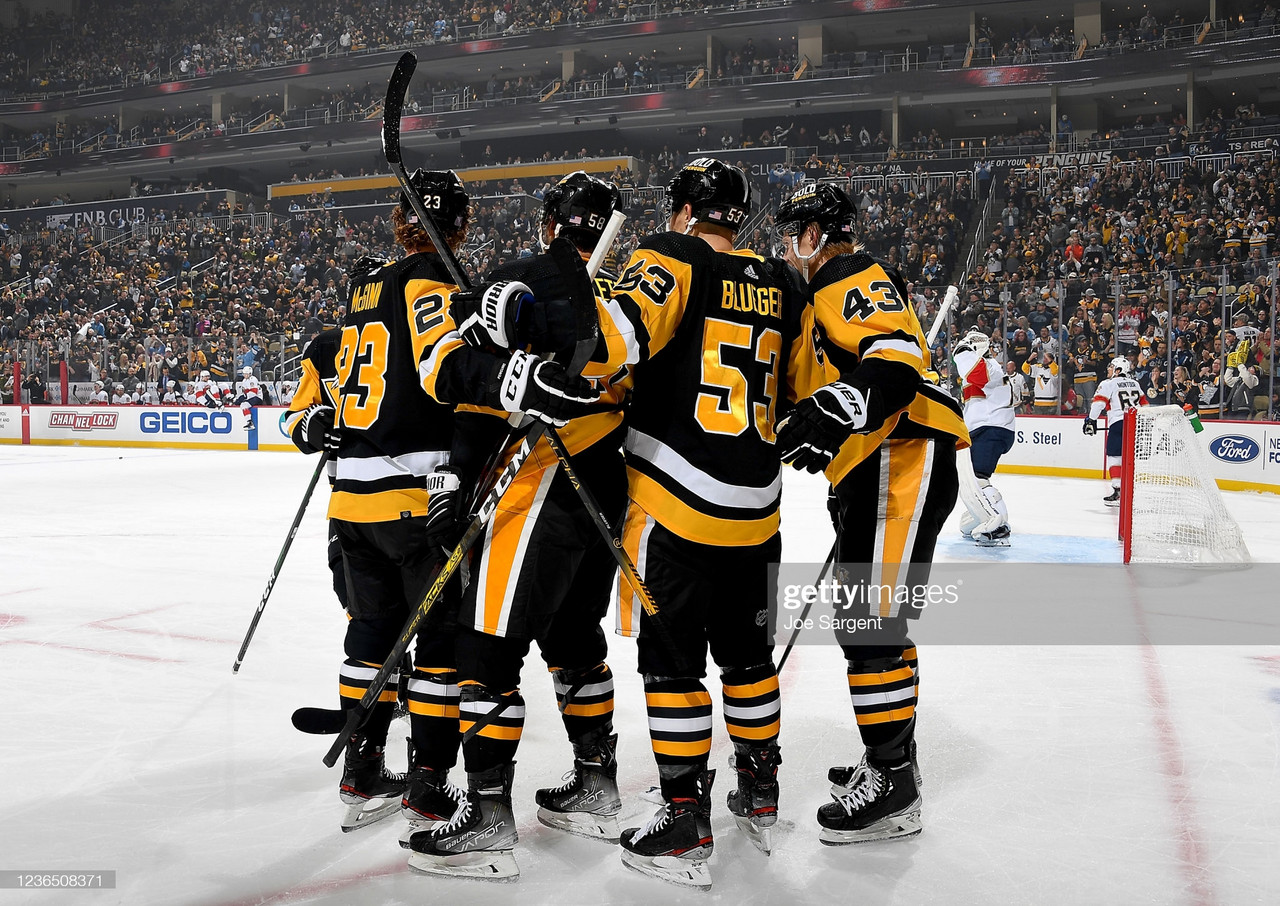 Tristan Jarry made 36 saves as the Pittsburgh Penguins defeated the Florida Panthers 3-2 in a shootout at PPG Paints Arena.
Jarry surrendered a goal to Jonathan Huberdeau in the second round saved from Aleksandar Barkov, Patric Hornqvist and Anton Lundell.
"It's exciting. Obviously, it's something I want to get better at", he said. "I wanted to win. It's nice that we've had so many in a row. We've had the opportunity to get the points.
"I think that's something where I could have gotten better. I think it was something I had to improve upon."
Bryan Rust scored in the third round for Pittsburgh, and Jeff Carter won it in the fourth.
Teddy Blueger and Evan Rodrigues scored in regulation for the Penguins (5-3-4). Frank Vatrano and Barkov tallied the goals for Florida (10-2-2).
Sergei Bobrovsky made 29 saves in his return from missing three games with an upper-body injury.
"It was definitely nice to be back. Nice to compete with the guys", he said. "It was a great game. It was a fun game. I thought it was a great point for us.
"It was quite a big point. So it could be two points, but it's one point. We'll move on."
Story of the game
Anthony Duclair seemed to give the Panthers the lead with a one-timer, but the play was ruled offside following a successful Penguins challenge.
Blueger put the Penguins ahead 1-0 with 6:23 remaining in the first period. Kris Letang skated around Owen Tippett and set up Blueger for a one-timer with a backhand pass to the slot.
Vatrano tied it 1-1 after Lundell found him on a two-on-one for a wrist shot that beat Jarry.
Rodrigues gave Pittsburgh a 2-1 lead on a breakaway with just over two minutes left in the second period. He skated in alone toward Bobrovsky and took a snap shot from the slot before Florida defenseman Gustav Forsling could tip the puck away with a dive.
Barkov scored on a snap shot from the slot to tie the game 2-2 in the third period. During his eight-game points streak, he has scored 10 points (seven goals, three assists).
"[Winning in the shootout] was huge", said Rodrigues. "I think, as a whole team, that was big. Especially, we go down in the shootout. Battle back. Two big goals by [Rust and Carter].
"[Jarry] makes two huge saves. That was a huge one for us."