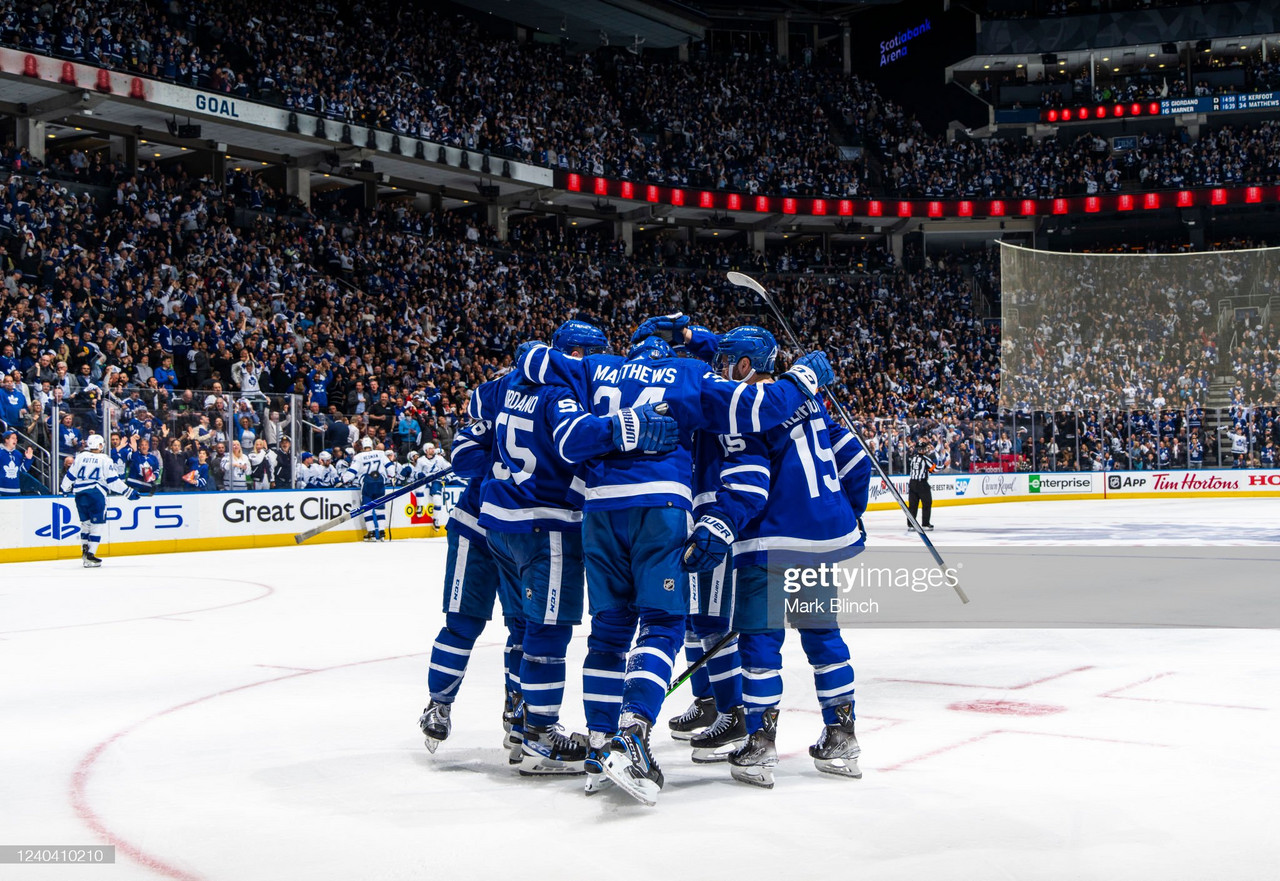 Auston Matthews scored twice as the Toronto Maple Leafs routed the Tampa Bay Lightning 5-0 in Game 1 of their Eastern Conference first-round series at Scotiabank Arena.
"I thought it was a good effort by us", he said. "A lot of really good things that we did tonight, but it's going to be a long series. That's a really good team on the other end."
Jack Campbell stopped all 24 shots he saw for Toronto, which also got a goal and two assists from Mitch Marner and Morgan Rielly and Ondrej Kase had two assists each.
"Our team seemed to be unflappable tonight", said Maple Leafs head coach Sheldon Keefe. "The kills that we have early, we get an early kill, no problem.
"We just go to the face-off, go out, get our work done. In fact, it turned into a positive, the chances we were able to generate, the life we were able to generate."
Andrei Vasilevskiy made 28 saves for Tampa Bay, who are looking for a third straight Stanley Cup title.
"It's no guarantee because of our history, but we can definitely draw from it and I have the utmost confidence in our group", said coach Jon Cooper.
"I'm not so sure the Maple Leafs had to play particularly well to beat us. You have to win four and you don't want to give teams any freebies, and I think we handed them a freebie tonight."
Story of the game
T.J. Brodie was assessed a hooking penalty a little over two minutes into the game, but the Maple Leafs were able to kill it off.
Kyle Clifford was then handed a major penalty and a game misconduct for boarding Ross Colton and is set to miss Game 2 after being suspended.
"We played through a long five-minute penalty kill there", Matthews said. "Our penalty kill was huge tonight, I think that brought us a lot of momentum.
"Soupy (Campbell) was incredible and we were able to capitalize on some chances."
"We had a couple of power plays, obviously the five-minute one, and some plays that were clicking the last stretch of the season were hitting a stick, hitting a skate", said Tampa Bay captain Steven Stamkos.
"It could have been a really different game if we had scored on that, so that was a missed opportunity."
Jake Muzzin put the Maple Leafs in front when his shot through a screen beat Vasilevskiy on his glove side with less than two minutes left in the first period.
Matthews doubled the lead in the second as his one-timer from the left circle off a pass from Mitch Marner came on a five-on-three power play.
David Kampf made it 3-0 with 10:33 remaining when Toronto was shorthanded as he outraced Lightning defenseman Victor Hedman, who couldn't control the puck in the neutral zone.
Marner extended the advantage when he received a pass trailing on the rush and scoring from the slot as Vasilevskiy was out of position, his first goal in 19 postseason games.
"Can't do anything about the past", he said. "I'm here to focus on the now, I'm here to focus on what I can do to help my team win."
A misplay by Vasilevskiy with the puck behind the net gave Matthews the chance to score and he provided the final margin of victory with 11:44 left.
"It's one game", Campbell said. "We really liked the way we played, but we have to get back at it in practice, have a good day. That's all we're focusedc on now."