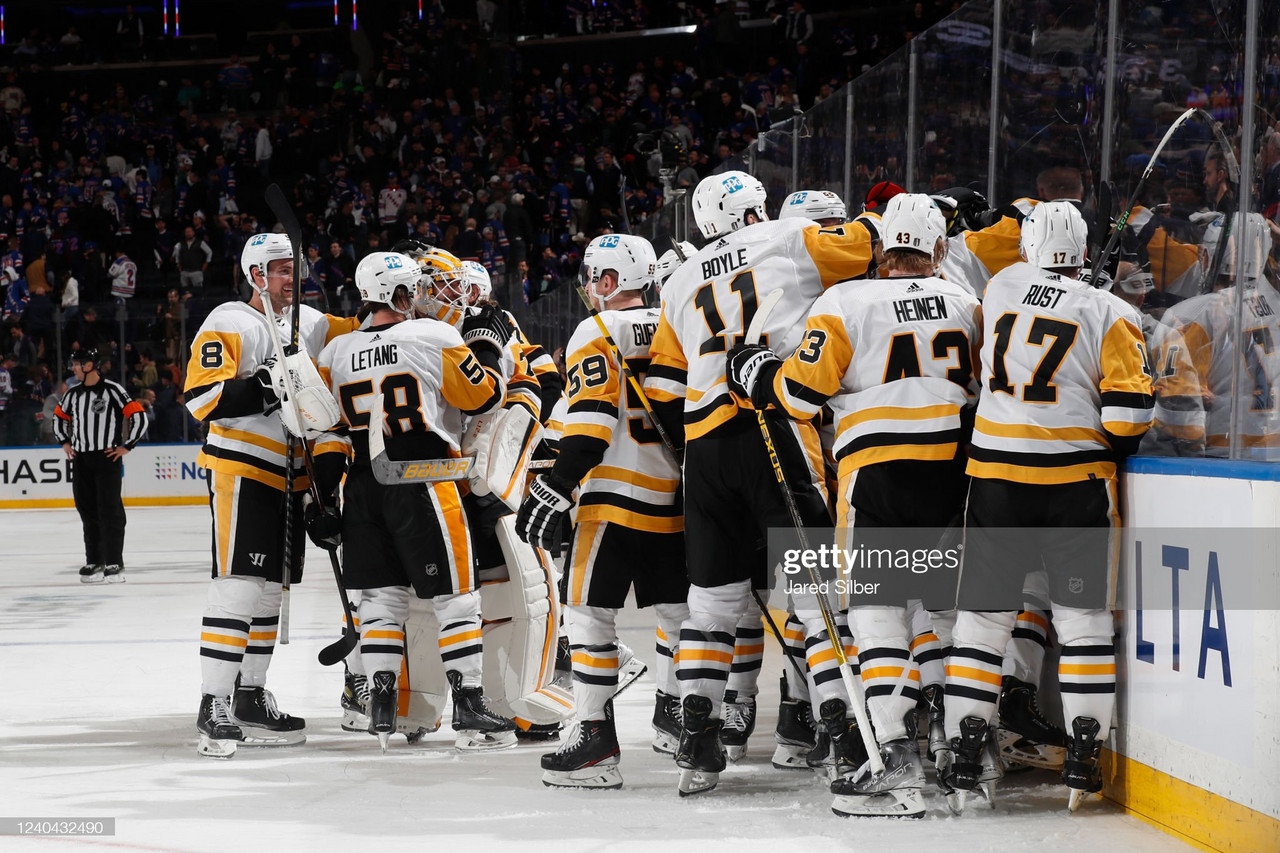 In the longest hockey game in Madison Square Garden history, Evgeni Malkin scored 5:58 into the third overtime to lift the Pittsburgh Penguins to a 4-3 victory over the New York Rangers in Game 1 of their Eastern Conference first-round series.
Malkin tapped in John Marino's wrist shot in front of the net.
"It's not easy for everyone", he said. "It's a hard, physical game and is like, who is stronger right now? Both teams tried to win. I hope we rest. We know it will be a physical, tough series."
Igor Shesterkin made 79 saves for New York, the second-most in a Stanley Cup playoff game since shots were tracked in 1955-56.
"I mean, he made 80 saves or whatever, so obviously he was good", said Rangers forward Ryan Strome. "He's done it all year. Our best player, and he showed it tonight.
"He [did] everything he had to do, and we couldn't get one for him obviously."
Bryan Rust had a goal and two assists, Jake Guentzel scored twice, and Sidney Crosby had two assists for the Penguins. Casey DeSmith made 48 saves before being forced to leave with a lower-body injury 9:18 into the second overtime.
He was replaced by Louis Domingue, who became the first goalie to enter an NHL playoff game in the second overtime or later, making 17 saves.
"That one was pretty fun, especially because we got the win there", said Rust. "There was a lot of things going on between trying to make a comeback and three overtimes and Louis goes into the net. Just a lot of fun."
Andrew Fox and Andrew Copp each had a goal for New York while Mika Zibanejad picked up two assists.
Story of the game
Fox gave the Rangers a 1-0 lead as he scored on the power-play with a shot through traffic a little more than nine minutes into the game.
Copp doubled the lead 3:08 into the second period on a one-timer off of a pass by Ryan Strome.
Less than two minutes later, Crosby fed Guentzel, who beat Shesterkin, to halve the deficit.
He scored again to tie the game with 8:13 remaining after Crosby drew two defenders and sent a backhand pass to Guentzel, who scored from in close.
Chris Kreider put New York in front again on a two-on-one with Zibanejad while shorthanded to make it 3-2 to the Rangers with 2:43 left.
Rust tied the game for the second time while Pittsburgh was on a two-man advantage from the side of the net with a little over a minute to go in the period.
The Penguins outshot the Rangers 23-8 in the middle frame.
With 3:10 left in regulation, Filip Chytil appeared to give the hosts the lead, but his goal was overturned after Pittsburgh challenged for goaltender interference.
"Tough, you want those calls to go your way", Strome said. "Game happens so fast. ... I thought it was a call that could go either way. To look back on something like that now, I mean, it was a three-overtime game, so you could look back on many small plays in the game."
"Great game by two teams", said New York head coach Gerard Gallant. "Thought the first 25 minutes we were real good, dominated that part of the game and then they come back in the second and they played really well after that.
"It was one of those games, three overtime periods, it's tough to lose like that, but you get back on the horse and get ready for the next game."
Domingue was the Penguins' third-string goalie behind DeSmith and All-Star Tristan Jarry, played only two games in the regular season, hadn't appeared in a playoff game since the 2018 Eastern Conference Final with Tampa Bay.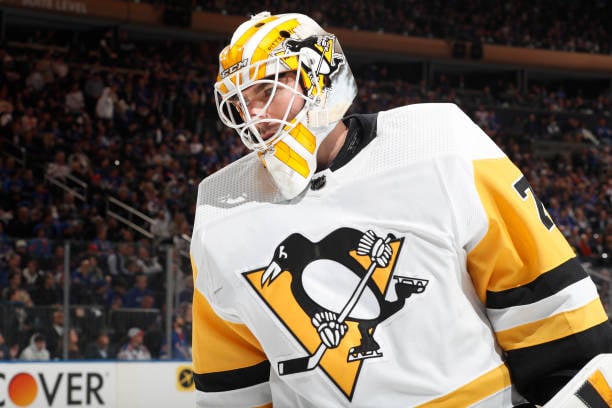 "It's something you prepare for as a backup", he said. "You have to be ready at all times, and the guys played super well in front of me for the time I was in there.
"I thought Casey gave us a [heck] of a chance to win that game or put us in position to actually go into overtime."