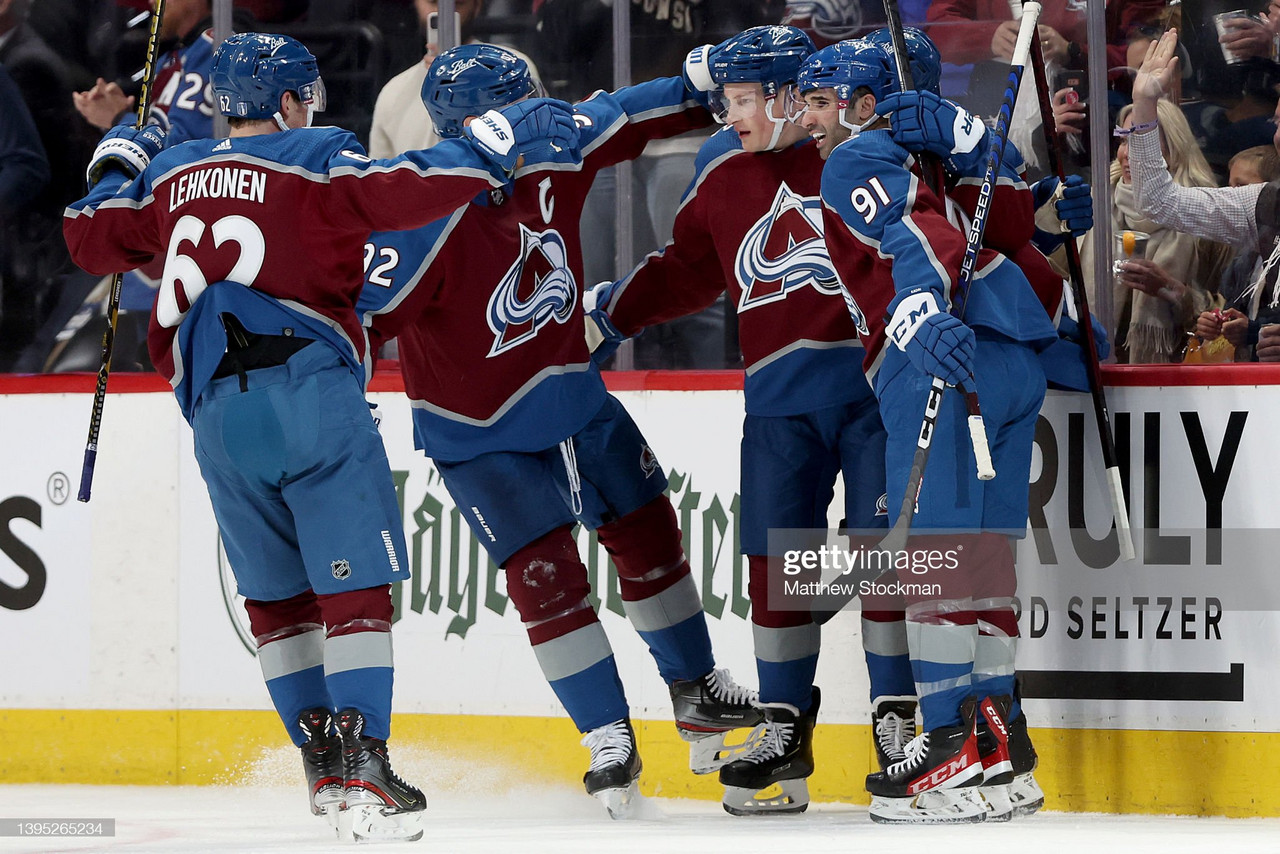 Five first-period goals powered the Colorado Avalanche past the Nashville Predators in Game 1 of their Western Conference first-round series at the Ball Arena.
Nathan MacKinnon had two goals and an assist, Cale Makar had a goal and two assists, Gabriel Landeskog had a goal and an assist, and Mikko Rantanen had three assists for Colorado while Darcy Kuemper made 23 saves in the 7-2 rout.
"I felt like we played exactly the way we wanted to play", said Colorado head coach Jared Bednar. "We were using our speed, we were on pucks quickly, guys were forechecking hard, we were aggressive, and we defended real well.
"A good 200-foot effort from our guys. It was really nice to score early."
Matt Duchene had both Nashville goals. Starting goalkeeper David Rittich was pulled after allowing the five goals on just 13 shots, replaced by rookie Connor Ingram, who made 30 saves.
"We lost the game. We weren't good enough. They were better than we were tonight", Predators head coach John Hynes explained. "I think we hurt ourselves in certain areas that are easily correctable, and I think we have a better game on ice.
"We will be better in Game 2 than we were in Game 1."
Story of the game
MacKinnon opened the scoring just 2:20 into the game on the power play with a one-timer after receiving a pass from Rantanen.
22 seconds later, the lead was doubled on a wrist shot from Devon Toews low in the right face-off circle.
"We talked it about it beforehand, about coming out to a fast start and playing our game, and that was us getting rewarded", Landeskog said.
"We were just sticking to our game, playing hard and playing fast, and we ended up getting some scoring chances and we were able to capitalize on them. Obviously that led to a big first period."
Andrew Cogliano increased Colorado's lead when a drop pass in the defensive zone by Mattias Ekholm found no one, but he got his own rebound and scored near the right post.
"That definitely got all of us on our feet", Makar said. "I think that was his first one with us, too."
Makar made it 4-0 just 12:15 into the game with a shot from a sharp angle off the mask of Rittich and after Arturri Lekhonen made it 5-0, Hynes made the change in net.
"Just kind of a weird pop-out puck there, and I saw an opportunity to take it down the wall", Makar said. "Most of the time I don't try to shelf those, but I just felt like I had the opportunity there, and luckily it bounced off his helmet."
Landeskog missed the final 23 games of the regular season due to knee surgery was credited with the sixth Avalanche goal after Mark Borowiecki knocked the loose puck into the net on a power play.
Duchene got Nashville on the board with a power-play goal with 1:20 left in the second.
MacKinnon's one-timer from the point 6:03 into the third made it 7-1 and Duchene provided the final tally of the night on a breakaway.
"We have a lot of character. We have a lot of leadership. We're very tight", he said. "We're family first, and it's one of if not the tightest teams I've been on.
"We have a lot more pride than what we showed. We've always bounced back this year. That's a team over there that wants to win the Stanley Cup and believes they can. We have to stand in there a lot better.