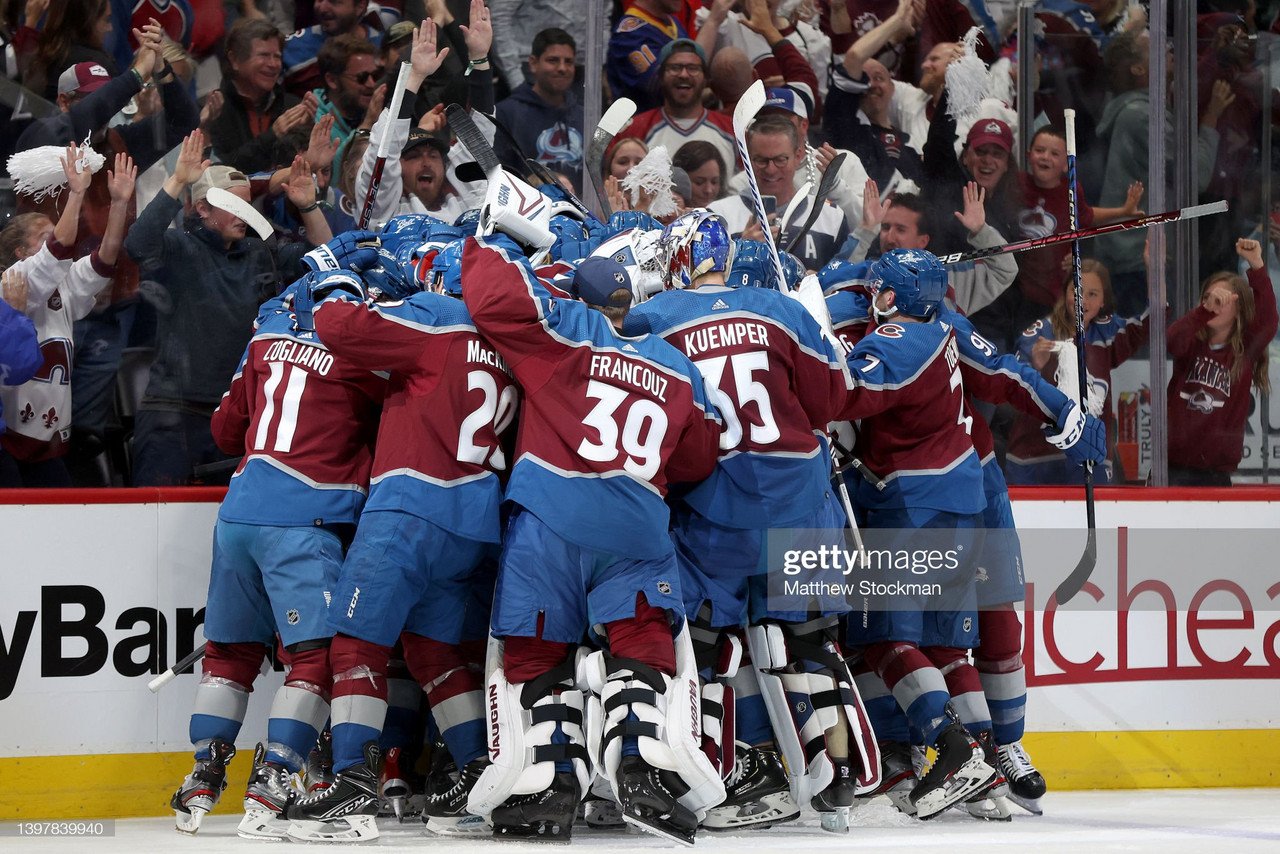 Josh Manson scored 8:02 into overtime to give the Colorado Avalanche a 3-2 victory over the St. Louis Blues in Game 1 of the Western Conference semifinals at the Ball Arena.
"In my dreams, I scored like a one-hander or something," he said, laughing. "It's not about how I feel, it's about how the whole team feels. Seeing everyone come at me was the best part."
Valeri Nichuskin and Samuel Girard scored, Gabriel Landeskog had two assists, and Darcy Kuemper made 23 saves for Colorado, who remain undefeated in the playoffs after sweeping Nashville in the first round.
Game 2 is Thursday night in Denver.
"I liked our game the whole night. I thought we were resilient there," said Avalanche head coach Jared Bednar. "Obviously we made a mistake on the penalty kill. We changed four guys, gave them one that was too easy. It is what it is."
"We've talked to our team all year about being resilient and being mentally tough, and we came out and got right back to our game. Didn't capitalize on the power play, but kept doing what we were doing throughout the course of the 60 minutes.
"Eventually we thought we'd have a chance and break them down and get the winner. Our guys believed it. They worked hard for it, and I felt like they earned it tonight."
Ryan O'Reilly scored for the fifth straight game and Jordan Kyrou added a goal and Jordan Binnington made a career playoff-high 51 saves for St. Louis.
"I felt going into the game that we're right there, the way we've been playing," Blues coach Craig Berube said. "We need more guys to perform. That's what it really boils down to. And again, we've got to make more plays with the puck."
Story of the game
St. Louis took the lead 6:25 into the game when Cale Makar turned the puck over in front of the net and O'Reilly beat Kuemper with a backhand.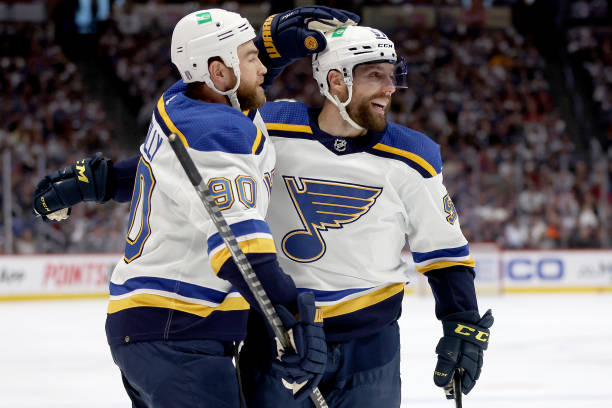 After Binnington saved a shot by Mikko Rantanen, Nichuskin scored off of the rebound with little more than three minutes played in the second period.
[Nichuskin's] been so good for us and he just keeps finding ways to be super effective for us, scoring big goals," Landeskog said. "Even when he's not scoring, he's contributing in other ways."
Girard put the Avalanche in front 2-1 on a shot from the point, his second career playoff goal, the other being on August 19th, 2020.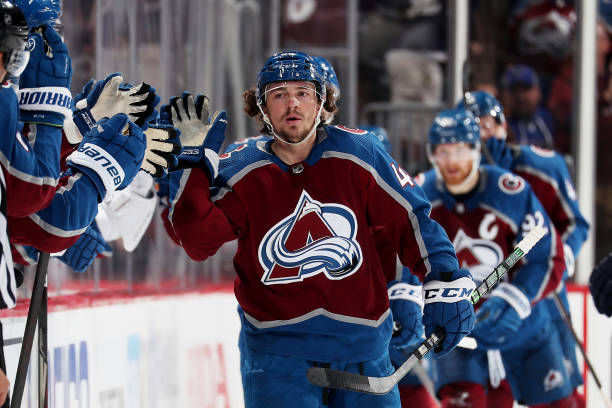 "He had a great night," Bednar said. "He was involved in skating and our offense right out of the gate. If I cut the scoring chances up, he's going to be a big part of a lot of them. I thought he was really good tonight."
Kyrou tied things up on the power play with 3:14 remaining in regulation as he stick-handled from the slot and shot from between the circles.
"I knew they were changing and [Justin] Faulk made a nice, quick pass up," he said. "I just took it in and saw a lane and shot it."
Manson won it when he beat Binnington over his shoulder with a shot from the top of the right faceoff circle.