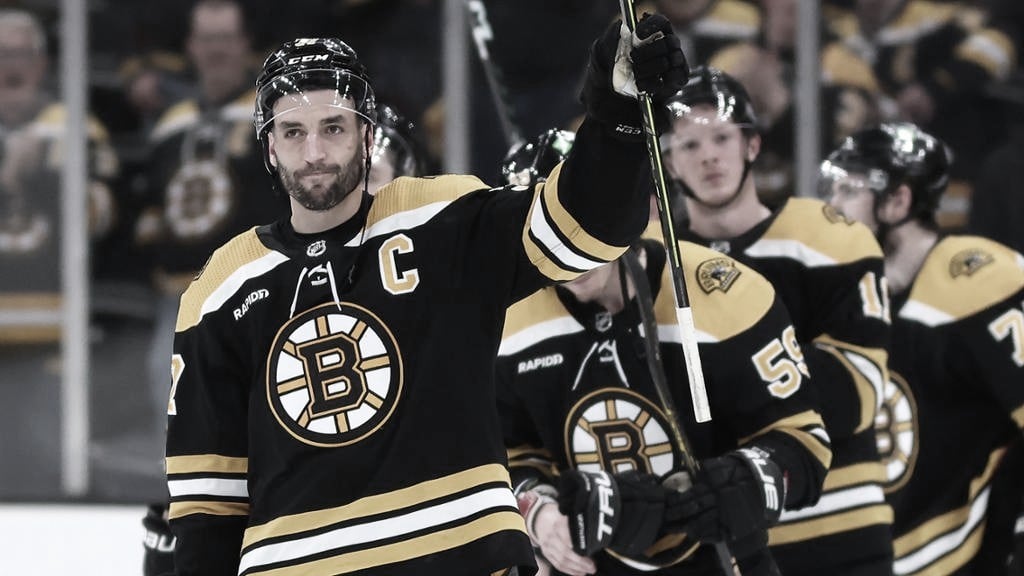 The Bruins captain says goodbye. One day after his 38th birthday and after 19 seasons in Boston, the forward announced via the NHL website that he was hanging up his skates. He did so in a letter of nearly 1,400 words and that begins in a very emotional way: "When I was about 12 years old, a teacher asked all of us in my class to write about our dreams. For me, my dream was already clear: to become a professional field hockey player."
Patrice Bergeron, selected 45th overall in the 2003 draft and winner of a Stanley Cup in 2011, retires with 1,464 games under his belt, in which he scored 477 goals and dished out 691 assists, including playoffs.
But it is no secret that his great strength has always been his defense. On as many as six occasions, 2022 and 2023 among them, the Canadian won theSelken Trophy, awarded to the best defensive forward. To give you an idea of the magnitude, next on the list is Bob Gainey, the Montreal Canadiens player who won the first four editions of this award. Beyond those two, no one has won it more than three times.
"It was not a decision I made lightly."
Few players can boast nearly two decades with the same franchise. Bergeron has not only achieved that, he's also leaving as captain. On January 7, 2021, Zdeno Chara' s departure left the 'C' orphaned after 14 years, but Bergeron picked up the baton and became the most authoritative voice in the locker room for the past two seasons.
"It is with all my heart and a lot of gratitude, that I announce today my retirement as a professional field hockey player. As difficult as it is to write it, I write it knowing how blessed and fortunate I feel to have had the career I had, and that I have the opportunity to leave the sport I love for myself. It was not a decision I took lightly. But after listening to my body, and talking to my family, I know in my heart that this is the right time to stop playing in the sport I love."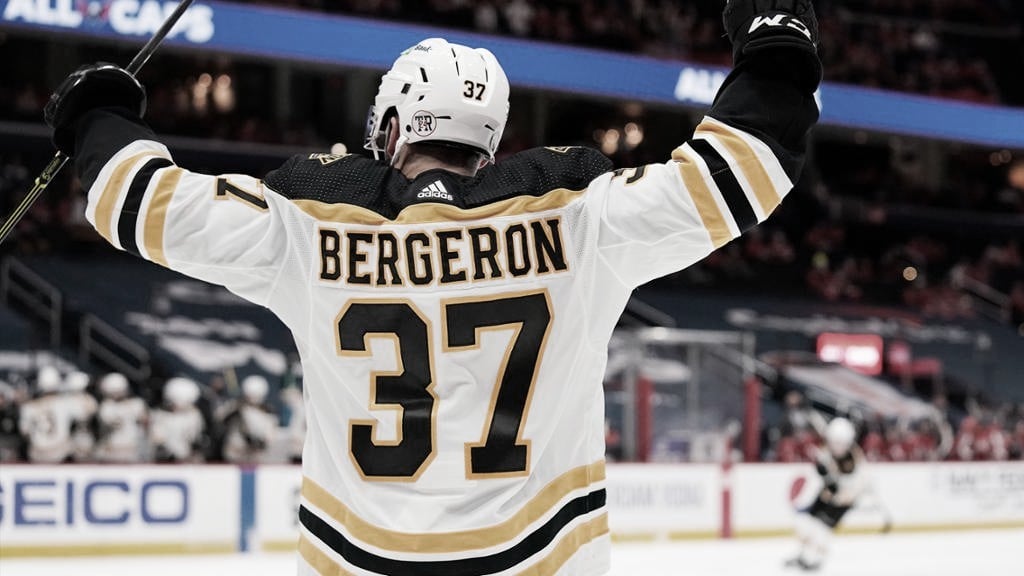 Beloved in every corner of the city
Bergeron's relationship with Boston has always been one of mutual love. It didn't take long for him to endear himself to the TD Garden and he eventually had many jerseys in the arena silkscreened with the number 37 on the back.
"Over the last 20 years I've been able to fulfill my dream every day. I've had the honor of playing in front of the best fans in the world wearing a Bruins uniform and representing my country. I have given the game everything I have physically and emotionally, and the game has given me back more than I could have ever imagined."
"The incredible people of New England welcomed a young French-Canadian who didn't speak great English and you treated him like one of you. I can't imagine representing a better community or a more passionate fan base than the Boston Bruins. Your passion, your dedication and your kindness to me and my family I will never forget. Whenever I jumped on the ice I did it trying to compete for you guys the best way I could, and off the ice I did my best to give back to the community that supported me."
He leaves after a season as sweet as it was bitter. Boston broke the record for wins (65) and points (135) in a regular season, but was eliminated early in the playoffs by Florida, which pulled off the upset by storming TD Garden in overtime of Game 7.
"As I step away, I have no regrets. Just gratitude for living my dream, and excitement for what's to come for me and my family. I left it all out there and I'm honored that it was representing this incredible city and Boston Bruins fans."