 NASCAR Xfinity Series driver Derek White turned himself in to authorities on Wednesday night after an arrest warrant was issued in relation to the biggest tobacco smuggling bust in North America, according to NBC Sports.
Career History
White has made 22 career Xfinity Series starts from 2012 through this year, as well as six Camping World Truck Series races between 2009 and 2014. His last race was on March 5th at Las Vegas, where he finished in 40th place.
White made history last July at New Hampshire Motor Speedway when he became the first Native American to race in a Sprint Cup race. He finished in 39th position in that race, which remains his only Sprint Cup race.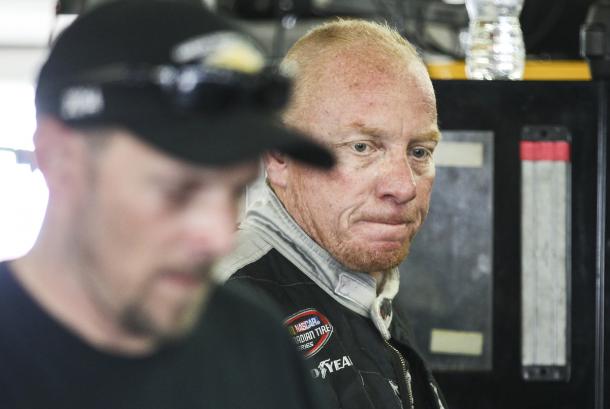 The Investigation
The investigation into the tobacco-smuggling charges was launched by Canadian authorities with assistance from the U.S. Drug Enforcement Administration and Homeland Security in 2014. According to NBC Sports, 60 people were arrested on Wednesday night, and nearly 70 searches took place.
Sgt. Daniel Thibaudeau of the Quebec Provincial Police told NBC Sports that the investigation turned up at least 158 transports of illegal tobacco from North Carolina to Canade from 2015-16. Approximately 2,294 tons of tobacco were involved, which resulted in around $530 Million in Canadian taxes not being paid.
The Charges Against White
The specific charges against White include three counts of conspiracy to commit fraud against the government, three counts of fraud toward the government and one count of profiteeting as a criminal organization.
"The MYGALE project is the largest ever made to date in America on tobacco smuggling, but also on cross-border crime between Canada and the United States," Captain Frédérick Gaudreau, Chief of the crime investigation against the State of the Sûreté du Québec, said in a statement.