 Kyle Busch has been dominating the NASCAR Sprint Cup Series over the last few weeks, as he has won the last two Sprint Cup races. Add to that his Xfinity Series and Truck Series win, and he has been the dominant force in all of NASCAR recently. There will be a field of 39 other drivers this weekend at Bristol Motor Speedway who will want to stop him from winning three in a row.
---
Weekend Schedule (All Times Eastern)
Friday, April 15
11:00 a.m. - 12:25 p.m.: First Practice
4:15 p.m.: Qualifying
Saturday, April 16
8:30 a.m. - 9:25 p.m.: Second Practice
11:00 a.m. - 11:55 a.m.: Final Practice
Sunday, April 17
1:00 p.m.: Race (500 Laps, 266.5 Miles)
---
Track Info
Track Name: Bristol Motor Speedway
Track Size: 0.533 Miles
Banking/Turns: 24-28 Degrees
Banking/Frontstretch: 4-8 Degrees
Banking/Backstretch: 4-8 Degrees
Frontstretch Length: 650 Feet
Backstretch Length: 650 Feet
Race Length: 500 Laps / 266.5 Miles
---
Weekend Notebook
- Kyle Busch won a rain delayed Duck Commander 500 last Saturday night at Texas Motor Speedway by a large margin over Dale Earnhardt Jr., who finished in second place. The win was Busch's second straight Sprint Cup win, and his fourth straight win overall, as he won the Texas Xfinity race and the Martinsville Truck Series race.
- This weekend has the potential to be no different, as Busch has five wins in the last ten years at Bristol, despite only starting one race on the pole. His average ginish on 12 is the best at the track among active drivers, and he has all of the momentum.
- His brother, Kurt Busch, also has five career wins at the track, although they are tied for second among all drivers. The record for most wins at Bristol is held by Darrell Waltrip, who won 12 races at the famed short track.
- Chase Elliott enters the race without a win in the Sprint Cup Series, despite taking over the #24 car for Jeff Gordon, who was in the final four of last season's championship race. If he wins this weekend, he would be just the sixth driver to post his first career win at Bristol, with the last being Ku. Busch in 2002.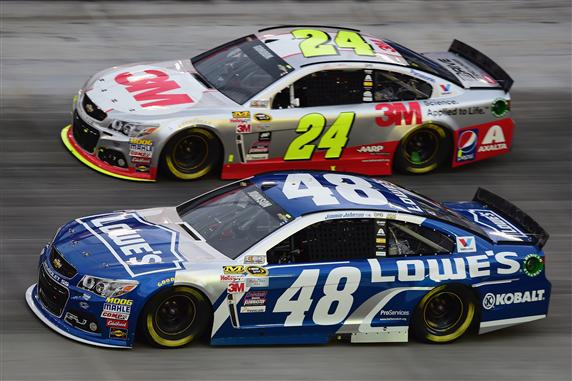 - One notable driver who won his first career race here is Dale Earnhardt Sr., who went on to be arguably one of the best drivers in Sprint Cup history. Earnhardt Sr. is also the oldest driver to win at the track, as he won in 1999 at the age of 48.
- Starting the race from the pole is not always a good thing, as the pole winner has won the race just 20% of the time at Bristol. The last one to do so was Matt Kenseth, who won last year's race from the pole. Kenseth also has the best driver rating at the track among active drivers. Look for him to be one of the favorites this weekend.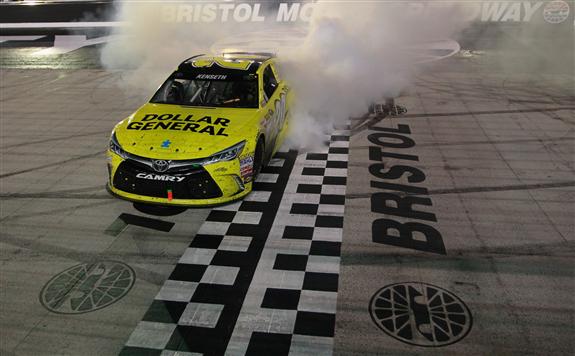 - While starting on the pole may not be so big here, starting up front is important, as 80% of the races have been won from a top-10 starting position. Related to that, just 4.5% of races have been won from outside the top-20, with the last being Earnhardt Jr., who won the 2004 race from the 30th position.