 Following his win last weekend at Texas Motor Speedway, Kyle Busch enters this weekend as the heavy favorite, and with good reason, he has won two straight Sprint Cup races, and four straight races overall. Here is who the VAVEL NASCAR staff picked to win this weekend at Bristol Motor Speedway.
Weekly Standings

This Week's picks
Stevie Larson
Driver: Kyle Busch
Reason: "As much as I dislike him, I have to go with Kyle Busch just because he is on a roll lately, and I think that he will be tough to beat this weekend at a track where he has five career wins. Look for the driver of the #18 Toyota to park in victory lane after the Food City 500."
Stephen Frust
Driver: Brad Keselowski
Reason: "While Brad doesn't have a long list of Bristol wins, he does bring his A-game to the half mile TN oval. After a strong performance at the series other half mile oval, look for Brad to take his Miller Lite Ford to the front."
Mark Smith
Driver: Denny Hamlin
Reason: "The driver of the #11 has already booked him spot in this years Chase for the Sprint Cup, but I see him getting another victory this weekend at Bristol Motor Speedway. Hamlin is driving for the most in form team in NASCAR at the moment, Joe Gibbs Racing, and I see no reason why he can't get the FedEx Toyota into Victory Lane on Sunday."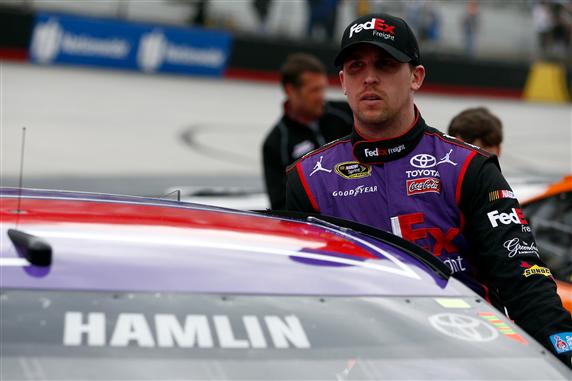 Brandon Farris
Driver: Kyle Busch
Reason: "It's Bristol. He's had success here in the past and is riding a real hot streak at this time. His own worse enemy may be hself though at snapping his streak. He can't beat himself with a pit road penalty or anything else."