This weekend's Folds Of Honor Quiktrip 500 race in the Monster Energy Cup Series will be the last before Atlanta Motor Speedway is given a new racing surface, and seven-time champion Jimmie Johnson is hoping to make history by becoming the first driver to win there three times in succession.
However, if he is to three-peat, then he may have to do it the hard way, with the #48 Lowes Chevrolet looking a bit off the pace in opening practice, clocking a fastest lap of 29.97s (184.985 mph), which was only good enough for 21st fastest, and a full 0.461 seconds slower than the fastest lap set by Ryan Newman.
His pace remained below par in qualifying, which he could only manage 18th place, and was still over 0.6 seconds off the pace.
But if any team in the field can turn things around between now and the checkered flag on Sunday, it is Johnson's, led of course by crew chief and master tactician Chad Knaus, who has overcome many a disastrous Friday and Saturday, only to put the car in Victory Lane on Sunday.
After a less than auspicious start to the season for Johnson, a poor practice and qualifying effort is not what the team was hoping for, but come the green flag on Sunday, it would be a major surprise not to see them challenging for points positions at the culmination of each of the three race stages.
Harvick grabs 18th career Cup Series pole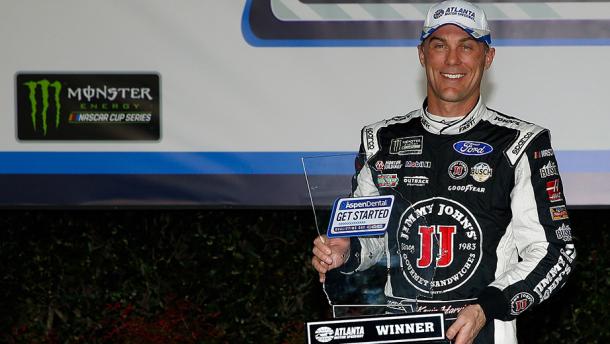 Kevin Harvick snatched last-gasp pole away from Newman to win the 18th Cup Series pole of his career - his second at Atlanta Motor Speedway.
His last lap of 29.118 (190.398 mph) usurped Newman's lap of 29.199 (189.87 mph) and gave Stewart-Haas a further boost to their already impressive start to the 2017 season.
In a season that was seen by both the drivers and the owners as a potential slow-burner while they got to grips with the dynamic of the new Ford engines and cars, has become a whirlwind opening having been up to speed from day one, with the pole award coming hot on the heels of last week's Daytona 500 win for the team by Kurt Busch.
Ford in general have made an impressive start to the season, winning both the Clash (Joey Logano for Penske) and the 500, and now pole for Sunday, while also boasting four cars out of the top six starters.
It will be interesting to see if this continues during the race, with Ford looking to topple Toyota as the fastest engine in NASCAR, and should they follow-up their performances on the super speedway with a similarly dominant show on an intermediate track, then the future will certainly be looking rosy for them.
Newman has a car capable of putting him in Victory Lane for the first time since 2013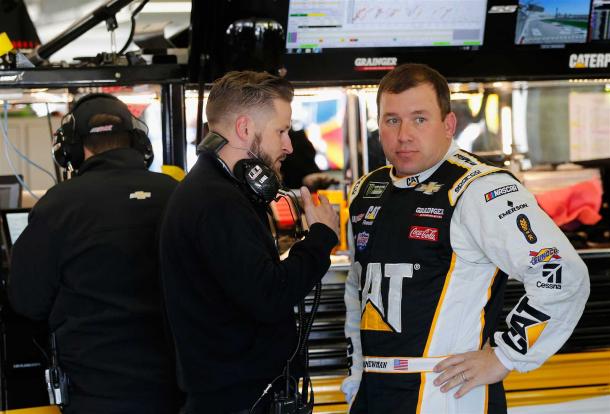 However, the driver to beat this weekend appears to be Ryan Newman in the Caterpillar #31 Chevrolet for Richard Childress Racing. His hotrod looked super quick in both practice and qualifying, and should this form transfer into the race, then it could be seen as his race to lose.
Newman actually has the 10th best average finish (12.3) on intermediate tracks over the past two years, and is ninth among active drivers.
In fact, he has the third best record among Chevy drivers - after Harvick (in his then Chevy Stewart Haas car) and Dale Earnhardt Jr - over that period.
Without a win since Indianapolis in July 2013, Newman will be desperate to make the Play-Offs this season without having to point his way in, as he did in 2015.
With Kyle Busch the highest starting Toyota in third, and the three Fords of Ricky Stenhouse Jr, Brad Keselowski and Joey Logano rounding out the top six, it promises to be a great race between all of the manufacturers.
But all eyes will be on Jimmie Johnson as he tries to etch his name into the history books again, and there are not many people that would bet against him.
The green flag waves at 2.30pm ET, and will be broadcast on Fox.