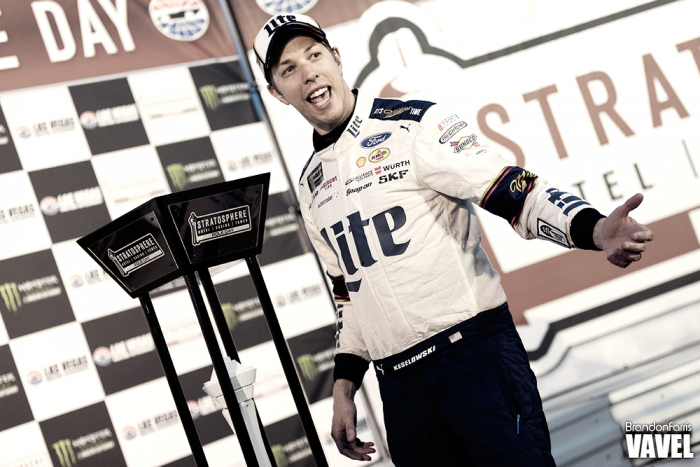 Brad Keselowski won his first Monster Energy NASCAR Cup Series pole of 2017 on Friday for Sunday's 20th Annual Kobalt 400 qualifying at Las Vegas Motor Speedway.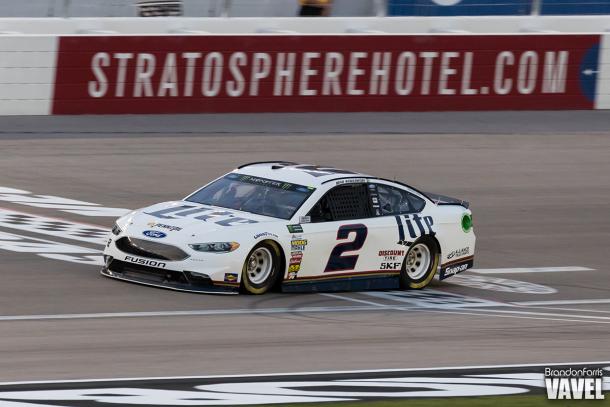 After diving into turn one at 207 mph the Miller Light ford held the low line throughout turns one and two before returning to the start finish line in 27.881 seconds averaging 193.680 mph around the speedway. It was Keselowski's first ever pole in his ninth race at Las Vegas Motor Speedway.
"I don't know what the answer is," said Keselowski, the defending winner at Las Vegas and last week's winner at Atlanta. "I'll have to look through a bunch of data, and the smart guys -- the engineers and crew chiefs -- will probably point some of that stuff out to me. But, yeah, every time I looked at the tracker, the cars that were fast in 1 and 2 weren't in 3 and 4, and we were the opposite. We were really good in 3 and 4. But we'll take it either way."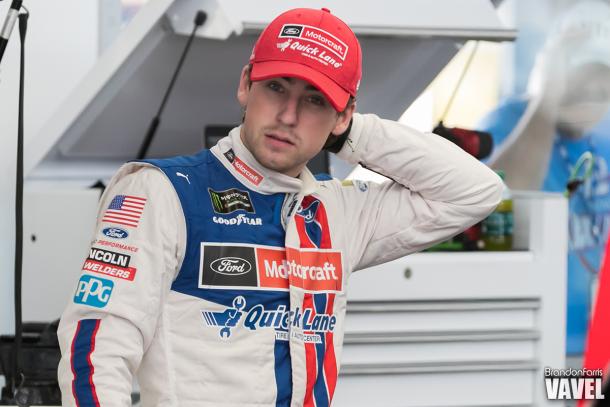 Keselowski flip-flopped with Martin Truex Jr. who was fastest in practice earlier while Keselowski finished second in the only practice session on Friday for the Moster Energy NASCAR Cup Series. Truex Jr. will start on the front row after running a 27.913 in qualifying, a tenth of his practice speed. Ryan Blaney also showed a strong performance qualifying third and winning the second round of qualifying.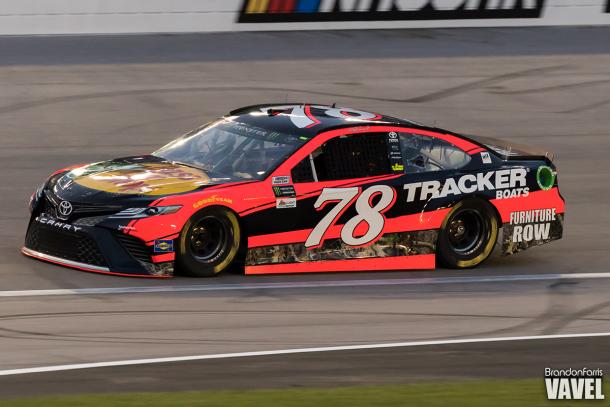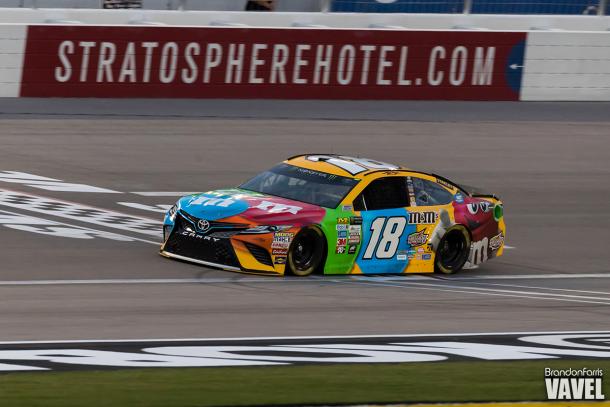 Las Vegas native Kyle Busch who won the first segment ended up ninth in the third session of qualifying and will start in row five for his home coming. Daytona 500 winner and fellow Vegas native Kurt Busch qualified 17th on his first appearance back at his home track since bringing home the Daytona 500 trophy.
Weekend Notes
Monster Energy NASCAR Cup Series will run two more practice sessions Saturday morning before the Xfinity Series Boyd Gaming 300 where eight Monster Energy Cup drivers will be doing double duty this weekend.
Those drivers include Austin Dillion, Ty Dillion, Joey Logano, Kyle Busch, Daniel Suarez, Brad Keselowski, Kyle Larson and Aric Almirola.
The NASCAR Xfinity series completed all of its practice sessions on Friday with Las Vegas native Brendan Gaughan being the fastest in first practice and Daniel Suarez, who finished second quickest in first practice, came home the fastest in second practice with fellow Joe Gibbs racing teammate Matt Tift taking home second quickest in the session.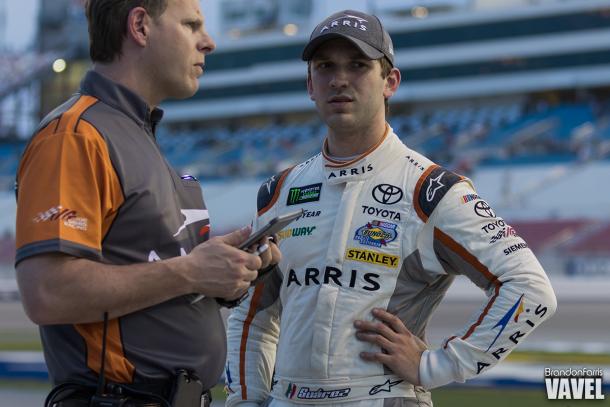 Qualifying for the Boyd Gaming 300 will take place between Monster Energy NASCAR Series practices Saturday Morning with the race taking place Saturday afternoon.