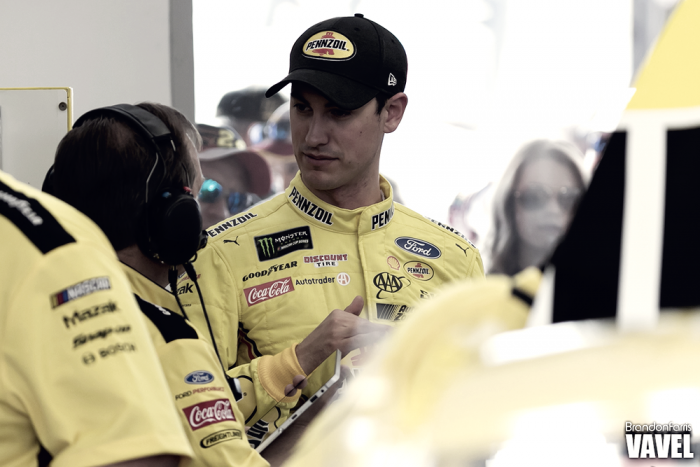 A week after taking the headlines from Las Vegas after fighting with Kyle Busch at the end of the Kobalt 400, Joey Logano returned to the track in Phoenix and stole the show on Friday winning his first Coors Light Pole Award of the 2017 Monster Energy NASCAR Cup Series season for the Camping World 500.
Logano nabbed the pole late when he drove his #22 car around Phoenix Raceway at 137.321 mph in the final round of qualifying at the track, he was also the fastest qualifier in the second round.
"I didn't think it was going to be quite good enough, but I pushed as hard as I could," Logano told FOX Sports after his fast final lap. "Sometimes you overdrive it a little bit and you still make speed, so proud of this team and proud of this Ford front row. That's a pretty special deal, so excited for the race now."
This is Logano's 18th career pole in the MENCS at the track he last won at last November to lock himself into the final four of the 2016 Chase.
The Rest of The Field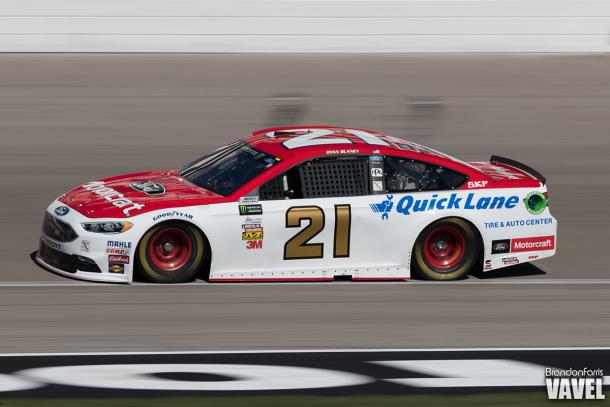 He will be joined on the front row with fellow Ford driver Ryan Blaney who looked to have finally gotten his first career pole but it wasn't meant to be. Blaney raced his #21 Wood Brothers Racing around the track at 136.877 mph.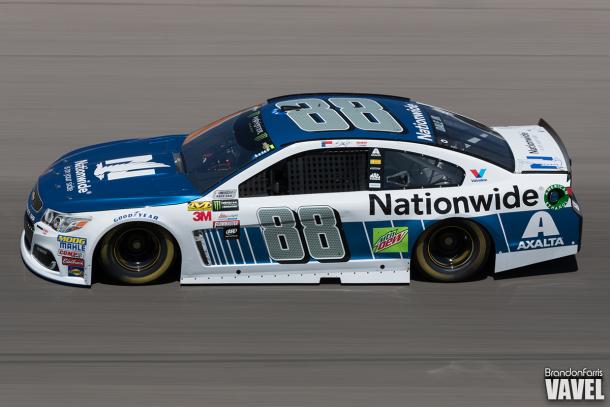 Dale Earnhardt Jr continued where the #88 car left off last fall when Alex Bowman stole the pole and qualified third with a lap of 136.783 mph. He will be joined in row two with Kyle Larson who was fastest of round one and second fastest in the only practice session earlier in the day who picked up from his practice speed. His teammate Jamie McMurray will round out the top five.
Last week's pole winner Brad Keselowski qualified sixth. Chase Elliot, who was fastest in practice earlier in the day qualified seventh in his Hendrick Motorsports #24 NAPA Chevy.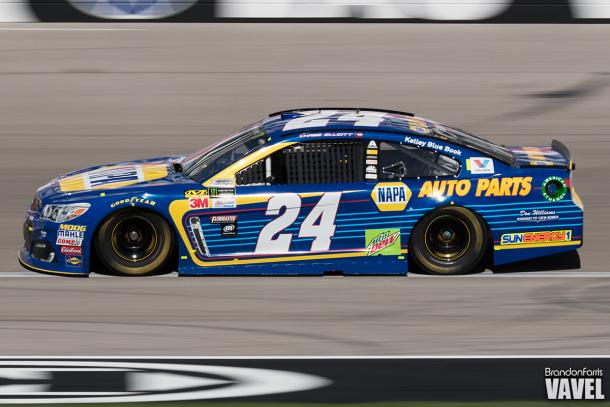 Eric Jones was the fastest rookie qualifying in the eighth position for Sunday. Speaking of Kyle Busch earlier, he qualified ninth in his #18 Skittles Camry. Kasey Kahne wrapped up the top-10 qualifying in tenth. Kurt Busch and Matt Kenseth qualified in 11th and 12th places respectively to end the final round.
Defending MENCS Champion Jimmie Johnson qualified in 14th while last week's winner Martin Truex Jr qualified 16th. Kevin Harvick, who dominated this race last year qualified way back in the 23rd position in his #4 Jimmy John's Ford.