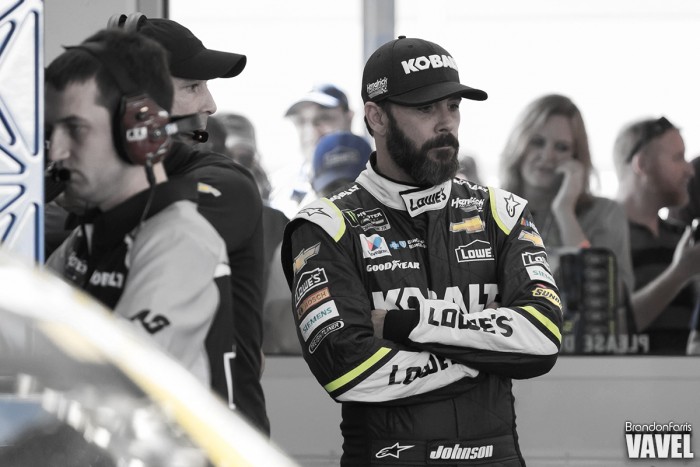 Jimmie Johnson and Hendrick Motorsports signed a three-year contract extension locking up the seven-time champion in the No. 48 Chevrolet through the 2020 season.
"I think in all fairness to the questions and to myself, any contract I sign right now with my age is probably going to raise questions," Johnson said before the opening of on-track activity at Michigan International Speedway. "I get it, but I don't have a vision of if it's three (years), if it's five, if it's seven, I don't know. I do know I'm having a great time and I don't want to stop right now."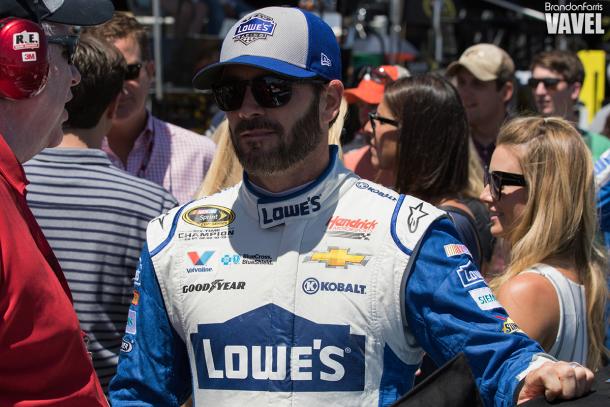 The 41-year-old Johnson has shown no signs of slowing down anytime soon having already claimed three wins this season at Texas, Bristol and Dover giving him his 83rd career win along with his seventh career championship in 2016 tying him with Richard Petty and Dale Earnhardt for most all-time.
"I've said it before and continued to say that when the fire does go out, I will step down," Johnson said. "I don't have any framework now on a timeline. I just know that I've got three more years of trying to go out there and win championships and win races. I'm as hungry as I've ever been and as focused and dedicated to doing my job. We will see how these three years go and certainly from my standpoint I hope to collect another big trophy and then lots of other race trophies along the way and have some fun."
Lowe's Continues On-
It was also announced that Lowe's, who's been Johnson's primary sponsor since his 2002 rookie season would be back on the 48 for all 38 races in the 2018 season, 36 regular races, and two exhibition races.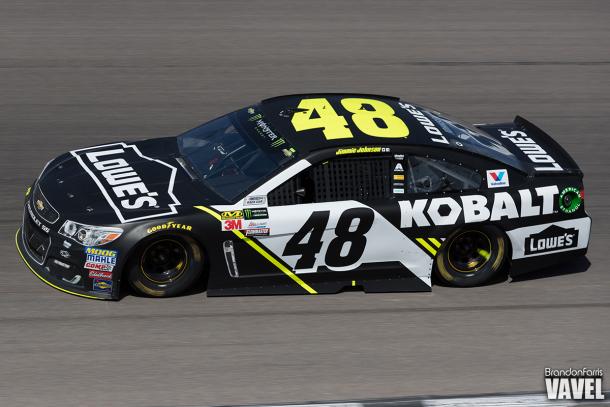 "We have come through so much together," Johnson said. "Clearly, I'm not the one negotiating those contracts, it's not really in my department. But, we do have them for 2018. I guess it would be 17 seasons together. I certainly would hope and think that it would go on further, but very excited to have a one-year contract with them now. Thirty-eight races at a full-time primary sponsorship is nothing to sneeze at."
As the series heads to Sonoma this weekend, a track that Johnson has one career win at in 2010, he will be looking for win number 84 to tie Darrell Waltrip and Bobby Allison for fourth on the all-time Monster Energy NASCAR Cup career wins list.