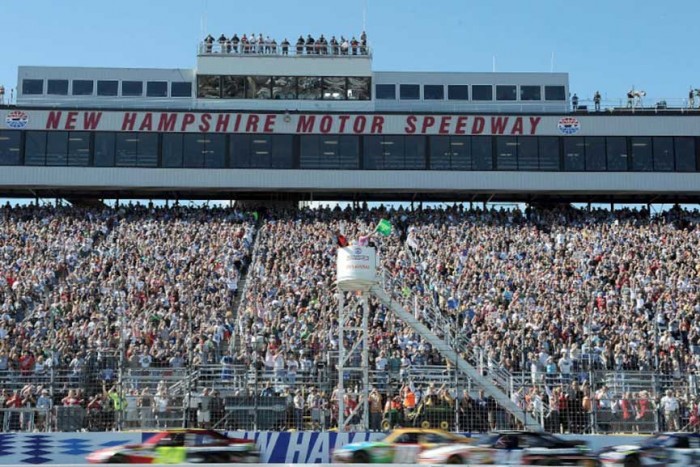 Joe Gibbs Racing largely dominated the 2016 season in NASCAR's premier series. They consistently had the fastest cars, led the most laps, and were either winning races or finishing in the top 3 week after week.
They had all four drivers in the post-season and had two of the final four drivers in the Championship round at Miami.
In fact, had it not been for a wreck at a restart at the end of the race, Carl Edwards would likely have become the 2016 champion driver.
Fast forward eight months and we have a completely different picture.
JGR show signs of a team in disarray. Carl Edwards stepped away in the off-season; Matt Kenseth has been told he no longer has a seat at the team in 2018; the team have not had a win in the Monster Energy Cup series this season and therefore have no drivers locked into the playoffs; and with the announcement that Erik Jones will replace Kenseth in 2018, it means that half their team will be in just their second Cup season.
There is no doubt that the pressure is well and truly on for the Toyota team. The one driver that has regularly looked to break the losing streak is Kyle Busch, and yet, week after week, despite leading laps, he has not found a way of turning his form into wins.
New Hampshire is a track that JGR generally run well at having won three of the last four races there, and Kenseth has won two of the last three.
But pressure does strange things to the brain, and the longer the losing run continues, and the race to the playoffs counts down, the harder it will be for them to snap it.
The smart money says that they will still get one or two wins before then, of course, with Busch the most likely, but with a #20 team that feels they have broken the shackles of tension that came with making the announcement of him leaving the team, at a track where he has picked up wins and has the best average finish (2.5) of the past four races there, it could be that Kenseth will be the one to beat this weekend.
Truex Jr and Furniture Row are in a class of their own right now.
Away from the troubles at JGR, their satellite team's bandwagon shows no sign of slowing down.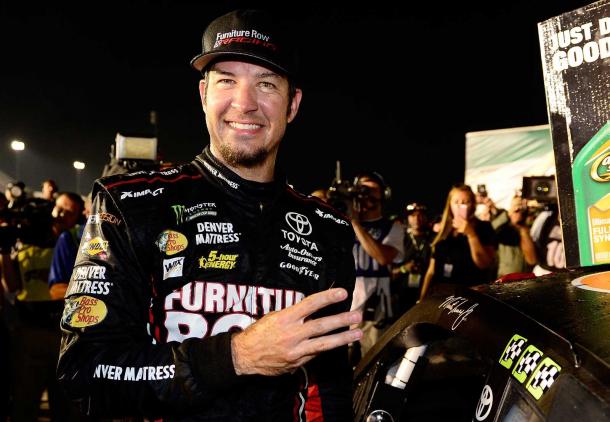 Martin Truex Jr is dominating the season, with three wins – only Jimmie Johnson has the same number; 13 stage wins – nine more than the next best of Kyle Busch who has 4; and an incredible 28 playoff points – which will almost certainly see him lead the standings when they commence and should help him through to Miami.
Furniture Row Racing is actually putting their 'works team' to shame, and with the aforementioned Jones in their second car looking better and better every week, it is a strong possibility that they could have both drivers in the playoffs in their first season as a two-car team.
Last week's winner at Kentucky, Truex had, at one point, a 16 second lead in the race – something practically unheard of in this day and age, and with Toyotas usually at the front in New Hampshire, no one will bet against him turning up the heat on the field again this weekend.
Larson needs to show his credentials following suspension of crew chief
Of course, Truex was not the only impressive driver at Kentucky last week, as Kyle Larson who started at the back due to missing qualifying because of failing technical inspection raced his way to the front of the field driving like a veteran.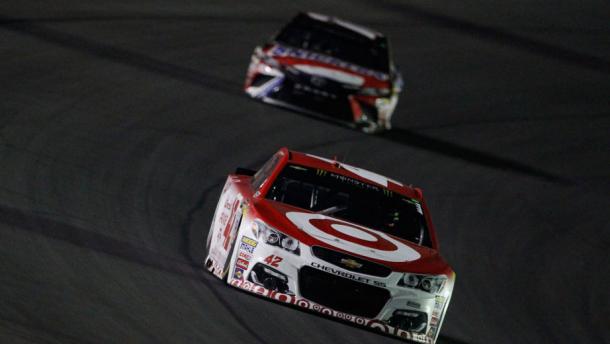 It was something that he would have to repeat after a pit-road violation meant he had to again start from the tail end of the longest line on a mid-race restart.
The way he drove through the field like a knife through butter sent a message to Truex and the other drivers that he is very much a contender for the title in 2017.
It will be interesting to see how he runs this weekend, with NASCAR hitting his team with an L1-level penalty for the tech infraction, meaning his second placed finish was encumbered; his crew chief Chad Johnston was fined $75,000 and suspended for three races, and the team lost 35 driver and owner points.
It's easy to forget that Larson is still a relatively inexperienced driver – he is still in only in his fourth year of full-time Cup racing – and the loss of a crew chief who has helped him to reach his current standing could be huge for the 25-year-old.
There are, however, a number of drivers that will fancy their chances of a win this weekend, but certainly all the pressure is on the JGR boys, along with Joey Logano – whose only win this season was encumbered and does not count towards the playoffs, Dale Earnhardt Jr – who is desperate to reach the post-season in his last year as a full-time driver, and many others.
Practice and qualifying will give everyone a better indication of who the front-runners will be, and VAVEL USA will be bringing you a round-up of the best of that action as it happens.