 19-year-old William Byron will race full-time in the NASCAR Monster Energy Cup Series next season for Hendrick Motorsports, the team announced in a press release. Byron will drive the 5 car, which is currently driven by Kasey Kahne, who Hendrick announced on Tuesday would not be returning next season.
"It hasn't sunk in yet," Byron said in a press release. "Mr. (Rick) Hendrick has built such a great team. The people at Hendrick Motorsports have dedicated their lives to giving their drivers the best chance to win every weekend. I have a responsibility to them to work hard and put everything I have into this opportunity. They need to know I'm always giving 100 percent because that's what they do.
"When I told my parents that I wanted to drive race cars, they supported me and believed I could do it. Without them, there's no way this would be possible. Axalta and Liberty University are awesome partners, and I'm so thankful for their faith in me. I'm going to do all I can to make my family, my sponsors and my teammates proud and represent them all in the right way."
Byron first signed with Hendrick Motorsports in 2016 and has been running the Xfinity Series this season. Next season, he will join Hendrick, along with Chase Elliott, Alex Bowman, and 7-time champion Jimmie Johnson, who is the oldest of the group.
"At every step, William has proven how quickly he can adapt," said Rick Hendrick, owner of Hendrick Motorsports. "Some drivers have raw talent and some have a strong work ethic. William has both. It's impressive to see a young guy who never gets rattled and instinctively knows how to communicate with his team. That level of commitment, poise, and pure ability is rare at any age. I think he's just scratching the surface."
Next season, Byron will have two primary sponsors, Axalta Coating Systems, and Liberty University, which began its support of Byron in 2014 when he was driving late models. Axalta has been one of his primary sponsors this season in the Xfinity Series, along with teammate Bowman.
Kahne out, no word on future
The news about Byron comes less than 24 hours after it was announced that Kasey Kahne would not be returning to Hendrick Motorsports in 2018 after six years of driving for them. Officially, they are releasing him from the final year of his contract.
"Kasey has worked extremely hard," said Hendrick. "He's a tremendous teammate and person, and he has been totally dedicated to our program since day one. I've always believed that he's a special talent, and I know he will thrive in the right situation. We will do everything we can to finish the season as strong as we can."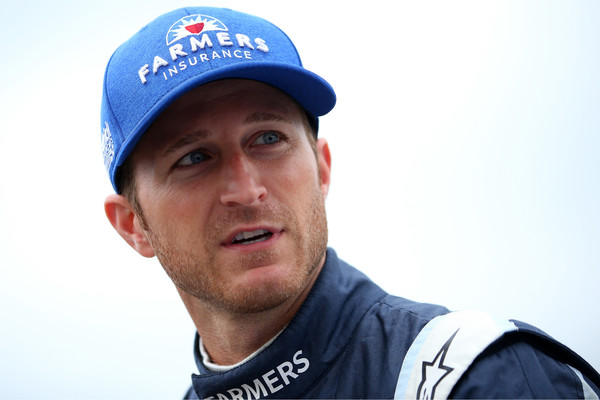 Kahne will finish out the 2017 schedule with Hendrick before pursuing other options for next season. He was first signed by Hendrick in April 2010 and made his team debut in February of 2012. He has six Cup victories with the team.
"I'd like to thank Rick and everyone at Hendrick Motorsports for their hard work and dedication, along with providing me a great opportunity and success over the last six years," said Kahne, who most recently won July 23 at Indianapolis. "We won six races together and I'm coming off of one of the biggest wins of my career at the Brickyard, which has given the (No.) 5 team a lot of momentum heading into the playoffs. We still have a lot of racing left in 2017 and finishing strong is our top priority. I look forward to what the next chapter in my career holds."
The NASCAR Monster Energy Cup Series will return to the track this weekend at Michigan International Speedway for the Pure Michigan 400.