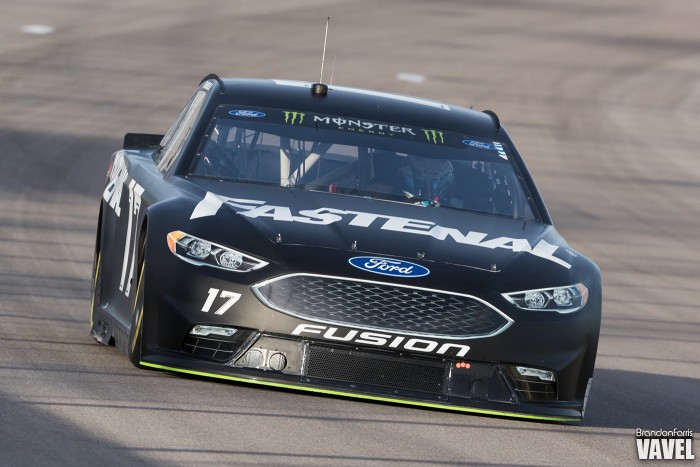 The 2018 NASCAR Monster Energy Cup Series season is right around the corner, and one of the teams looking to make a splash this season is Roush Fenway Racing. After a disappointing 2017 season, they will look to bounce back in 2018.
Looking at the drivers
Ricky Stenhouse Jr
In many ways, Ricky Stenhouse Jr was the surprise package of 2017. It was his break-out season.
His performances on restrictor plate tracks – which brought him both of his wins to date – were outstanding, and in reality, it is on these tracks where his best chance of replicating his maiden playoff appearance in 2018.
With Roush Yates Ford engines, which were at one time the envy of the garage, they are always likely to perform well in plate races.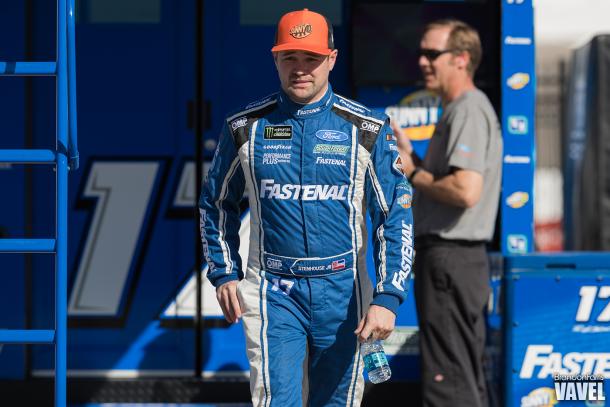 The high-performing engines are a match for most teams on a superspeedway, and Stenhouse Jr has now asserted himself as one of the top plate drivers on the grid.
For him to recognize his full potential, he needs to transfer his plate performances to other races on the calendar. Indeed, for any driver to be considered one of the best, they need to prove it on intermediate and short track circuits.
With Ford being the last manufacturer to launch a new body upgrade, they may struggle to keep pace this season, and it could be that Stenhouse Jr's 2018 performances will better define his credentials than his post-season appearance last year.
He will definitely continue to be 'one to watch' in the Daytona 500, but it is likely to a tough year for the #17 team.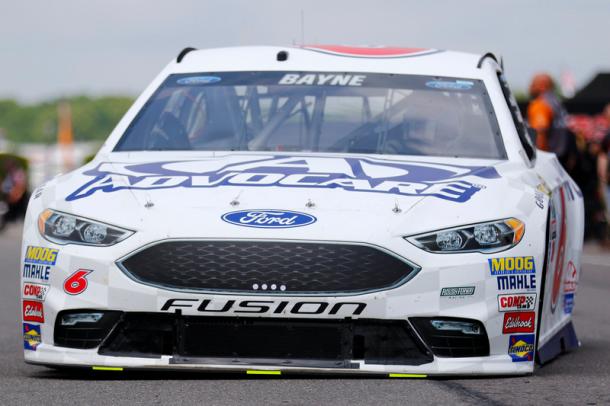 Trevor Bayne
At the end of 2016, Trevor Bayne signed a three-year extension at Roush. To say 2017 did not fulfill the hopes of the team when he signed that deal would be a huge understatement.
An average finish of 19.5 is not what Jack Roush would have had in mind when he re-signed the Knoxville, Tenn. native, and he will be hoping for a drastic improvement this year.
While Stenhouse Jr was over-achieving, Bayne was struggling and was barely competitive all season.
He did manage two top-five finishes – at Michigan and Talladega – but he was constantly out-performed by his teammate, and finished off the lead lap in 16 of the 36 races.
He needs to put some high finishes together this season, particularly as he will be looking for a strong hand to go into his contract negotiations throughout 2019.
Since his shock 2011 Daytona 500 win, he has consistently flattered to deceive and has not looked anything like the new kid on the block that he was touted as following that victory.
However, in a Ford that is perceived by many to be the weakest manufacturer this season, another year of attrition is on the cards for Bayne, although it is up to him to disprove that theory.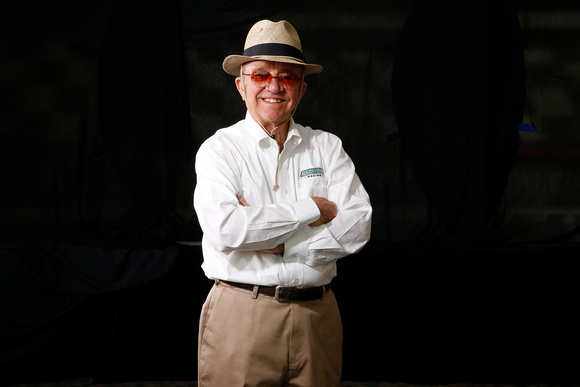 The Team
Over the last few seasons, it has been a sad sight to witness the apparent demise of Roush Fenway Racing.
Having been a thriving four-car team, with Carl Edwards slugging it out with Tony Stewart for the Cup title – only losing the Championship on countback after tying for points – they have steadily declined since.
Edwards left for Toyota, and with him went the fourth car. Then Greg Biffle was not re-signed, and neither was the third-car franchise.
And so, for now, with a two-car, two-driver team, with two youngsters that have potential but only rarely threaten to show it.
The team has gone from battling for championships to scrapping it out to be the best of the rest.
It would be a brave person to say that 2018 will see a resurgence of fortunes for the team, and if the truth be told, achieving the status of top of the second tier of teams may well be the best they can hope for.