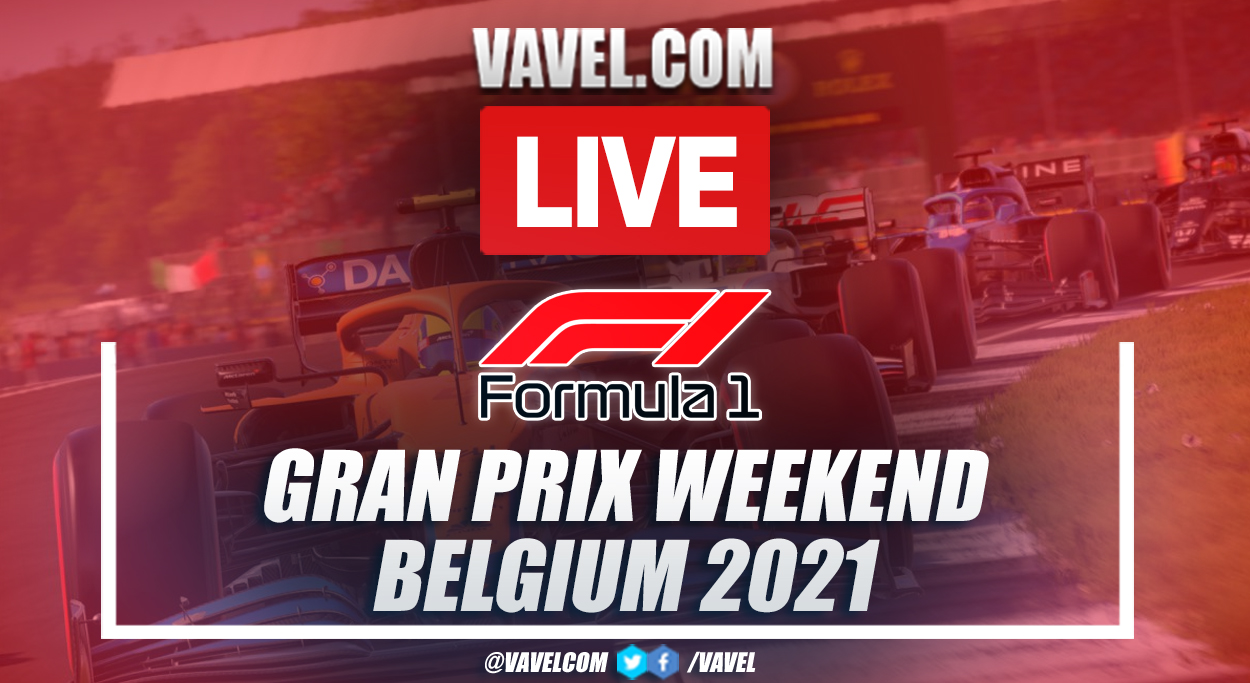 THANK YOU
A historic podium, no race
Max Verstappen, winner of the 2021 Belgian Grand Prix.
Lewis Hamilton's reactions
George Russell's first podium finish of the season
PODIUM AT THE GP OF BELGIUM 2021
THERE WILL BE NO RACE
RED FLAG. THE RACE IS SUSPENDED AGAIN
Lap 3
THE CARS TAKE TO THE TRACK!
There will be 39 laps in total.
OFFICIAL ANNOUNCEMENT
There is still no official confirmation of the start of the race.
Waiting for
RACE SUSPENDED DUE TO WEATHER CONDITIONS!
CHECO PÉREZ IN ACCIDENT
Heavy rain in Spa
GEORGE RUSSEL STARTS FROM SECOND PLACE!
MAX VERSTAPPEN POLE
Starting Grid
Weather in Belgium
Tune in here qualifying GP Belgian Formula 1 Live Schedule
How to watch 2021 F1 Belgian Grand Prix Live Stream on TV and Online?
What time is 2021 F1 Belgian Grand Prix?
Available tires
Lap record
Last pole position winner
Track limits
Second practice classification
First practice classification
Spa-Francorchamps Circuit
WELCOME!