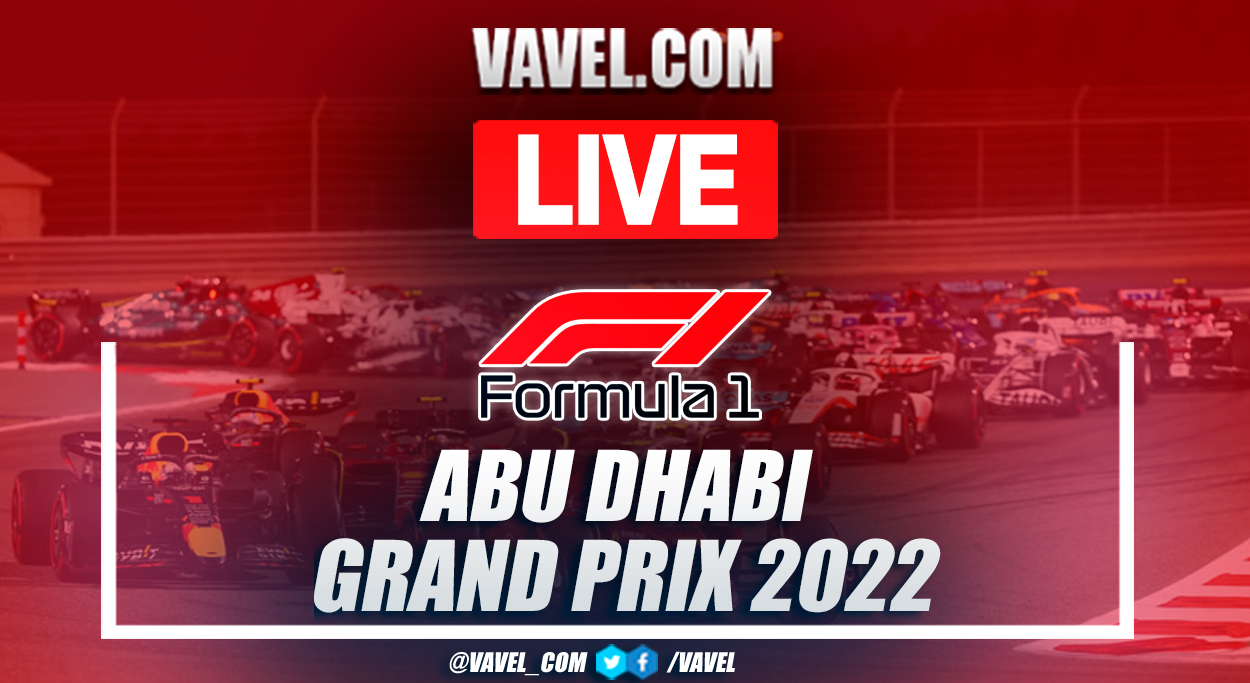 Thank you all.
THIS WAS THE FAREWELL OF VETTEL LEAVING FORMULA 1 TODAY
END OF THE RACE: VICTORY FOR MAX VERSTAPPEN, SECOND LECLERC AND THIRD SERGIO PÉREZ
Last lap
Lap 57
Lap 55
Lap 52
Lap 49
Lap 46
Here is the accident between Mick Schumacher and Latifi
Lap 42
Lap 40
Lap 39
Lap 37
Lap 34
Sixth retirement for Fernando Alonso
Lap 31
Lap 28
This was the reason for Rusell's sanction.
Lap 25
Lap 22
Lap 21
Lap 20
Lap 17
Lap 16
Lap 15
This was the overtaking of Carlos Sainz
Lap 9
Lap 8
Lap 5
This is how the race began
Lap 3
THE RACE BEGAN
Warm-up lap
Starting Grid
This will be the composition of pilots in 2023
Max Verstappen backs down and will help Sergio Perez
Lewis Hamilton in his worst year
Farewell day
1 hour
Stay tuned for the Abu Dhabi Grand Prix
How to watch the Formula 1 race at the Abu Dhabi Grand Prix?
What time is the Formula 1 race at the Abu Dhabi Grand Prix?
20th pole position for Max Verstappen
Qualifying at the Abu Dhabi Grand Prix
Checó Perez goes for second place without Max Verstappen's help
Mick Schumacher already knows his replacement driver
Background
Venue: The race will be held at the Yas Marina Circuit, located in the United Arab Emirates. It was inaugurated in 2009 and has a capacity for 60,000 spectators. It has 16 turns and a length of 5281 meters.
Race Preview
Welcome to VAVEL.COM's LIVE coverage of the Formula 1 Abu Dhabi Grand Prix race.