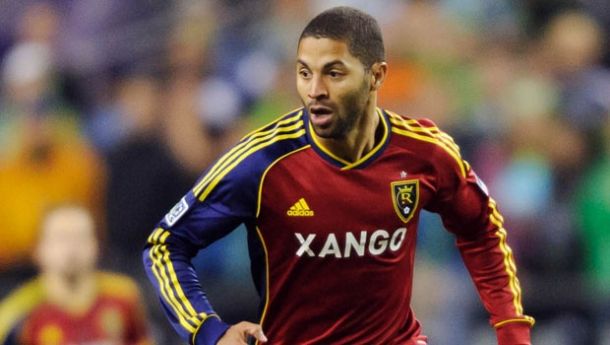 It has been about 337 minutes since Real Salt Lake has scored in running play. They're getting the chances, but what can they do to start scoring again? Devon Sandoval and Olmes Garcia have gotten many minutes with Alvero Saborio out for three months with an injury. Neither of them have gotten a goal this season.
With Saborio out, they haven't been able to score many goals at all. The only goals they have scored in the 337 minutes without scoring in live play came from penalty kicks. They need to find an answer to the drought soon or they will not make the playoffs.
The goal drought is not only coming from the forwards. No one on the defensive line has a goal this year, unlike in past years for RSL. The midfield hasn't scored much either. Only two midfield players have more than one goal: Luke Mulholland with four, and Javier Morales with five.
Jeff Cassar, Real Salt Lake's head coach, asked for more from the forwards, but didn't put all of the pressure on them. Asked if the forwards need more, he replied, "Absolutely. We've got to just keep putting them in the position to do that." After that, he said, "Scoring Chances don't just come from the forwards. It comes from the build-up. Getting numbers forward. We need that final pass not to just be close, but to be perfect, so that they're then able to do their thing."
When Defender Tony Beltran was asked about the same topic, he stated, "I feel like we talk about that every year at a certain point. We trust our forwards. We trust our midfielders. We know they're capable of finishing chances when they get them. For whatever reason they're not going in right now."
Despite being in a goal drought, they are in second place in the Western Conference, and are tied for sixth in the league in scoring. They need to find their groove before they playoffs come, or they won't make it far at all.