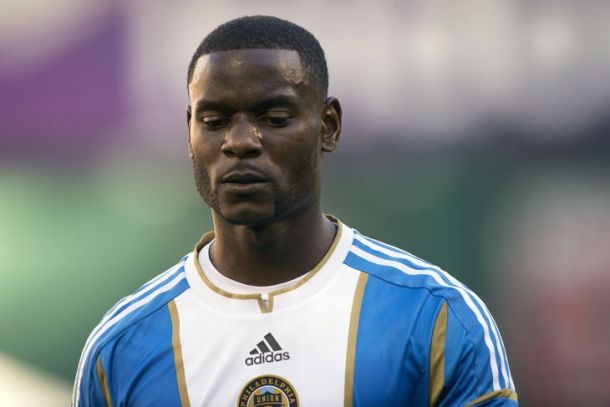 Maurice Edu and the Philadelphia Union have finalized a deal that would see the former U.S. international midfielder move permanently from Premier League club Stoke City to PPL Park. Edu spent the entire 2014 season on loan to the Union, playing both defensive midfield and center back. While terms of the deal are unknown, it is believed the Union paid a transfer fee to Stoke to secure Edu's release and Edu will sign a three-year contract with the Union.
While defensive midfield is his preferred position, Union head coach Jim Curtin has repeatedly stated he wants to pair Edu with Colombian Carlos Valdes at center back. Edu also will most likely be named team captain, replacing Brian Carroll. Carroll is out of contract but there is a chance he will re-sign with the Union. Curtin moved Edu to the backline after he took over for the fired John Hackworth in June.
Edu was drafted by Toronto FC out of the University of Maryland in 2007 and has played in Scotland and Turkey as well as with Stoke. He played in 31 games last season, scoring three goals while adding two assists. Edu was a priority for the Union this offseason, especially since they have already lost two key members of the defense. They traded Amobi Okugo to Orlando and also loaned former starting goalkeeper Zac MacMath to Colorado. The return of Edu will help stabilize the defense no matter which position he plays.