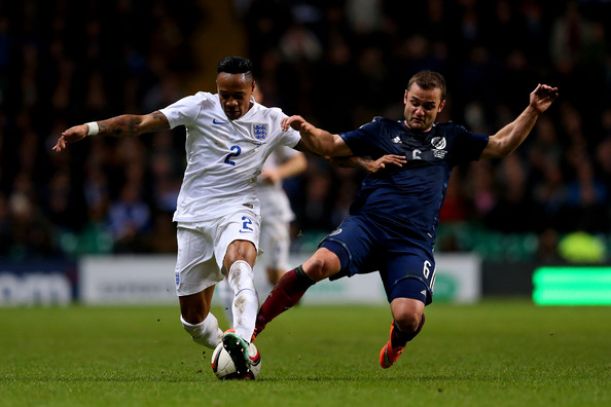 According to reports over the last couple of days from The Guardian, the BBC, and ESPN the Chicago Fire are set to sign Scotland international Shaun Maloney to a Designated Player contract. The 31-year-old playmaking midfielder has made his name representing his country, Celtic and Wigan Athletic. However, after a lengthy courtship, Maloney appears set to sign with the Chicago Fire.
The Fire have been remarkably busy this offseason, and prior to this deal had signed attackers David Accam and Kennedy Igboananike as Designated Players. In spite of their furious recruitment drive over the last several months, the place they haven't really addressed is central midfield. That is all changing with the signing of Maloney.
Last season, Chicago had problems truly all across the board. However, they have addressed nearly all of them this offseason and look set for a much better 2015 season. In a radio interview with BBC Radio Manchester, Wigan Athletic manager Malky Mackay confirmed the deal was all but done.
"We've agreed terms with Chicago Fire for Shaun to leave imminently, so that is something that is going to be happening in the next day or so," he said. Mackay did not seem thrilled by the deal, going on to say: "There's a financial situation and I'm respectful of the club's position – I've got to be prudent in terms of the saving that we will make on Shaun's wages and the transfer fee that can then be put to other things."
Maloney has greatly impressed in his time at Wigan, most notably scoring a famous winner against Manchester United during the Latics great escape to stay in the Barclays Premier League in the 2012 season. Additionally, he was at the heart of the Wigan side which famously upset Manchester City in the 2013 FA Cup Final.
Maloney has struggled for form at club level this season, but has featured regularly for Scotland and has been crucial to their Euro 2016 Qualification Campaign. He scored the winner at Celtic Park against Ireland in November, and manager Gordon Strachan sounds as if he will continue to call the playmaker into his squads even as he plies his trade in MLS.
Maloney could be in Chicago as soon as this weekend to begin preseason activities with his new teammates.