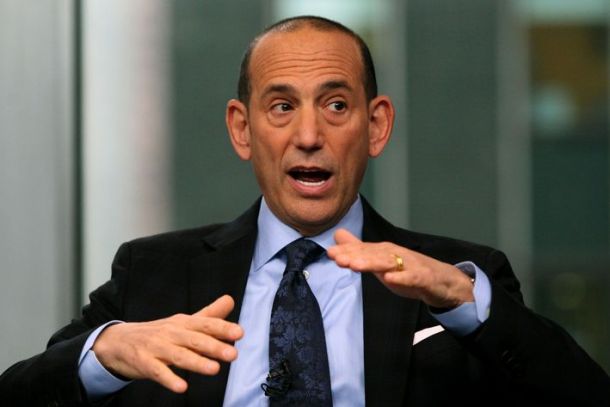 A report came out this afternoon that a federal mediator has been called by Major League Soccer and the MLS Players Union to help break the stalemate in negotiating a new collective bargaining agreement. The report came from ESPN FC's Jeffrey Carlisle. There had been rumors the past week that a mediator was being brought in but those rumors were shot down. The players are currently technically without a contract but are essentially operating under the old CBA, which expired on January 31st.
The league and players have been at a stalemate for quite some time as the players are not only demanding increased compensation but free agency as well. While the owners and the league may be willing to grant increased compensation to the players, which would mean a potentially significant salary cap increase, they are unwilling to even talk about free agency.
That is the biggest issue right now and the players say they will refuse to play without it. The owners are perfectly happy to keep operating under the terms of the now-expired collective bargaining agreement, but the players are not willing to do so and have said they will strike if they do not get it.
Five years ago, negotiations went right down to the wire but the season began on time. Until this report came out, there were growing concerns that there would be a player strike that would delay the season. Nobody really wants that as they know it would be a public relations disaster for the league and the players would be out of a job. The players, however, have been resolute in their message and are united toward the common goal of achieving free agency.
The players also know that fans would most likely take their side of the argument. This had made them more resolute in their stance. In 2010, a mediator was brought in 19 days before the season began, this time we are 22 days from opening night. There is more optimism now that the season begins on time than there was this morning but it remains to be seen how this works out.