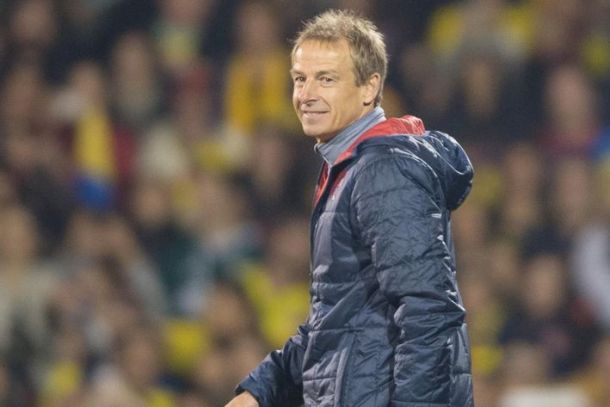 After losing to No. 14 Chile last month and a gaining a victory over Panama on Feb. 8, the U.S. men's national team dropped down to No. 31 in the latest monthly FIFA ranking. The United States dropped four spots after registering its first win since September with a 2-0 win over Panama, which fell to No. 61. The national team will be back in action March 25 when it travels to Aarhus, Denmark to square off against No. 28 Denmark.
Costa Rica are the highest rated CONCACAF team, coming in at No. 13, achieving their best-ever FIFA World Rankings spot after moving up three spots. They are ahead of No. 21 Mexico who dropped one spot from last month's rankings, getting passed by new No. 20 Ivory Coast, which recently won the African Cup of Nations.
World Cup champion Germany remained at the top of the monthly FIFA ranking and has hold that spot ever since they won the FIFA World Cup in Brazil last summer. The top seven remained unchanged, with Colombia, Belgium, the Netherlands, Brazil and Portugal following behind Argentina. France, Uruguay and Spain round out the top 10, respectively
Next month's rankings will be released March 12.
FIFA Top 10 rankings
1. Germany
2. Argentina
3. Colombia
4. Belgium
5. Netherlands
6. Brazil
7. Portugal
8. France
9. Uruguay
10. Spain