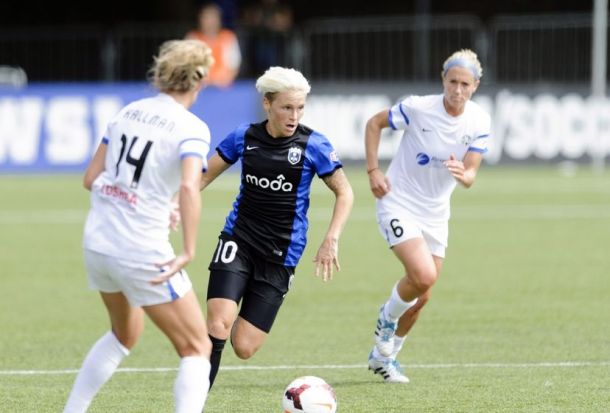 In what is turning out to be a bit of a shocker, Jess Fishlock was left off the latest Wales national team squad as they prepare for a friendly tournament in Croatia. Sophie Ingle takes over the captaincy in her absence. Fishlock, currently on loan with FFC Frankfurt, was obviously disappointed with the decision.
"She was disappointed," head coach Jane Ludlow said. "Captaining your country is a huge privilege and an honour. We had a long conversation the last time we were together about my reason behind it. She was very mature and took those reasons on board and reacted very positively to it."
Ludlow elaborated a little more on her decision to leave Fishlock out of the competition. "If I take Jess... that restricts the new players' game time and it doesn't tell me anything, I have four competitive games [in Croatia in March], which gives me an opportunity to play a lot of players who I haven't seen much of currently. I know what Jess can give us as part of the team."
The good thing that comes out of this situation is that Fishlock will be able to continue to recover from an ankle injury she suffered last month. This writer would bet the farm on Fishlock being disappointed and not happy overall regardless of what she has said. Hopefully she can bring that fire back to her domestic club, Seattle Reign FC when they start their season in early April.
Per BBCSport, here are the players called up by Ludlow:
Goalkeepers: Alice Evans; Jo Price
Defenders: Kylie Davies; Loren Dykes; Nicola Cousins; Nia Jones; Kayleigh Green; Lauren Townsend; Sophie Ingle; Ffion Price; Cori Williams
Midfielders: Angharad James; Laura-May Walkley; Helen Bleazard; Michelle Green; Sarah Wiltshire; Charlie Estcourt; Rachel Rowe
Forwards: Natasha Harding; Helen Ward; Melissa Fletcher; Emily Hollinshead