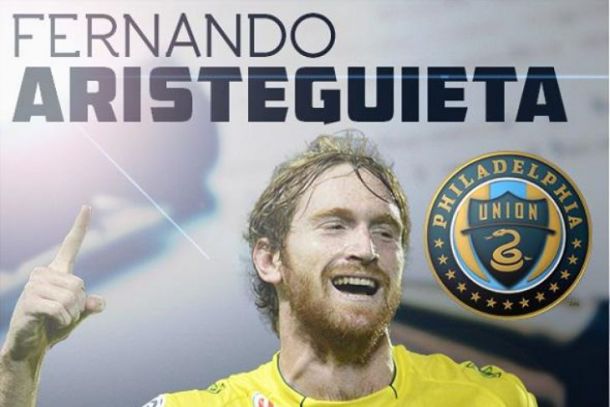 The preseason is a chance to give players a chance to play that might not get that opportunity during the season. Philadelphia Union manager Jim Curtin has embraced this idea so far during preseason. Tonight's match was no different. The Union were playing their second match of the IMG Pro Suncoast Cup tournament at the IMG Academy in Bradenton, Florida.
In their first match, against the Costa Rican U-23 team that ended in a 3-0 Union victory, Curtin played the presumed starting lineup for the first 60 minutes. Tonight, against London United, was the opposite. The reserves got most of the minutes and were ahead 2-0 when the starters came on in the 60th minute. The game would end 6-0.
London United is a team made up of out-of-contract players from around the world that had been playing in Europe. They had been together about five weeks and training in Florida when they were asked to play in the tournament as a replacement for TP Mazembe of the Democratic Republic of Congo. Mazembe pulled out of the tournament for unknown reasons, but there may have been visa issues. So this was always going to be an easy yet tricky game for the Union. Very little was known about the opponent aside from a 7-0 loss to Columbus in the opening game.
Philadelphia got an early goal from center back Richie Marquez, who headed home a Zach Pfeffer free kick. The lead would double late in the first half when Fred ripped a shot from about 25 yards. The Union were always in control of this game and though it lacked intensity at times until the starters entered the match, it was a solid overall performance.
The goals came quick once the starters were in, with new loan signee Fernando Aristeguieta scoring less than ten minutes after coming on the field in his Union debut. Andrew Wenger would score a minute later to double the lead again. Cristian Maidana then scored on a free kick just outside the box to make it five and Aristeguieta rounded out the scoring with his second after a horrific giveaway but the United defense in the box. The final was 6-0 and Philadelphia will play Columbus in the final group game on Wednesday. The winner will then play for the championship on Saturday.
Preseason games are always difficult to judge, especially a game like this. No players really stood out for the Union but there were several positives. Scoring six goals is especially pleasing, as is a second consecutive clean sheet. It was also nice to see their newest player score twice in his debut. The real test comes next, let's see how they do on Wednesday before we try to reach conclusions.