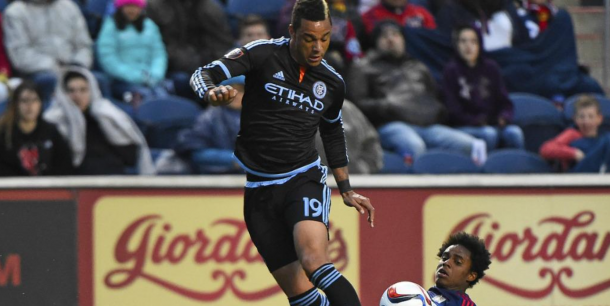 After a medicore away match against the Chicago Fire, New York City FC (1-4-3; 6 points) come home to face the Seattle Sounders (4-2-1; 13 points). Kickoff is scheduled for 7:00pm EST on Fox Sports 1.
NYCFC is coming off a 1-0 defeat at the hands of the Chicago Fire in Bridgeview, Illinois. The New York club were without David Villa again in Chicago. NYCFC came out of the gate slow and gave up a howler of a goal. Goalkeeper Ryan Meara, starting in place for the suspended Josh Saunders, bobbled the ball on the goal line and let Fire forward David Accam smash the ball into an empty net. The Blues then could not keep their composure and had a man sent off as well as using 2 of their 3 subs in just the first half.
David Villa is officialy questionable, although it seems he will play in Sunday's match. NYCFC will also have goalkeeper Josh Saunders back from suspension, although their are some injuries that might plauge the Cityzens.
City will be without Javier Calle due to injury, and Andrew Jacobson due to suspension. A healthy Seattle club is expected to put pressure early on in the match against NYCFC. NYCFC have only 4 points in 4 home matches this season (1 win, 2 losses, 1 draw).
NYCFC are excited to be back home and in front of their fans once more.
"I'm hopeful our fans get there early and they can be really supportive of us because I feel that's the sort of thing that could be the difference for us right now and that's the sort of thing that can put us over the top," manager Jason Kreis said . (NYCFC.com)