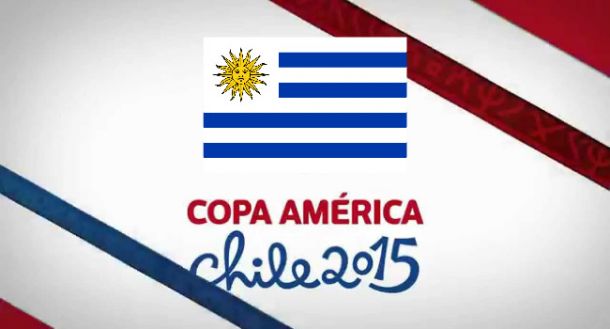 Uruguay enters the 2015 edition of the Copa America as the defending champion and one of the favorites despite missing their most important player due to suspension. That player would be Barcelona striker Luis Suarez. Suarez was named the 2011 player of the tournament and helped lead his team to the knockout stage of the 2014 World Cup in Brazil. Unfortunately the ugly incident in which Suarez bit Italy's Giorgio Chiellini on the shoulder will prevent him from playing in Chile due to his long suspension.
While Uruguay will certainly miss Suarez, don't feel too sorry for them as they still have plenty of firepower. Veteran coach Oscar Tabarez, one of the longest-serving coaches in the world since taking over in 2006, will likely turn to Paris Saint-Germain striker Edinson Cavani to replace Suarez. While Uruguay's offense may suffer without Suarez and Diego Forlan, the defense is another story. Uruguay will enter the tournament with perhaps the most experienced defensive group in the tournament. The defense will be led by captain Diego Godin along with Alvaro and Maxi Pereira. The group is tournament-tested and will not be fazed by anything the see in Chile.
The fifteen-time Copa America champions, most in tournament history, will be in Group B with Argentina, Paraguay and Jamaica. Uruguay will be thankful for opening the tournament against Jamaica before having to play powerful Argentina. Fans will be expecting at least a run to the semifinals, and that is very possible this time around. However, with a weakened attack and the improvement of other nations such as the host Chile, Uruguay will be hard-pressed to repeat their 2011 performance.