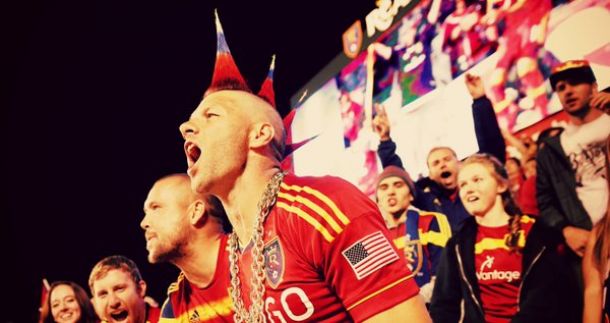 For the first time since they reached the final in 2010-11, Real Salt Lake have qualified for the knockout stages of the CONCACAF Champions League courtesy of a 43rd minute header from Jamieson Olave.
RSL completed an unbeaten Group Stage with a 1-0 victory over Municipal at Rio Tinto Stadium on Wednesday night, putting in a thoroughly professional performance to knock out the Guatemalan side. With the victory, the Claret and Cobalt became the fourth MLS outfit to book their place in the Champions League Quarterfinals.
RSL now joins DC United, the LA Galaxy and the Seattle Sounders in the knockout stages. All four have done something which is rarely seen from MLS sides in this competition: they took the group stages seriously. Each team, while they didn't always play a completely first choice XI, made sure there were regular first teamers in each squad and won all of their home matches, which is crucial for qualification.
Due to the unique set-up of the groups in this competition, Group Stage play has not finished yet, but due to the results from other teams each MLS side knows that they are through.
This is the first time that four MLS sides have qualified for the Quarterfinals in the competition's current iteration. On several occasions the league has sent on three quarterfinalists, but never four. For anyone who wants to see MLS as a whole continue to improve, moments such as these when the league makes history can only be good, especially since no MLS club has won the Champions League in its current format. Last season, the Montreal Impact came closer than any MLS club had before them, leading Club America midway through the second leg of the final before the Mexican side came roaring back and won the title. Given the high concentration of MLS clubs into the Quarterfinals this season, can this be the year that MLS finally establishes itself as CONCACAF's top dog? Only time will tell.