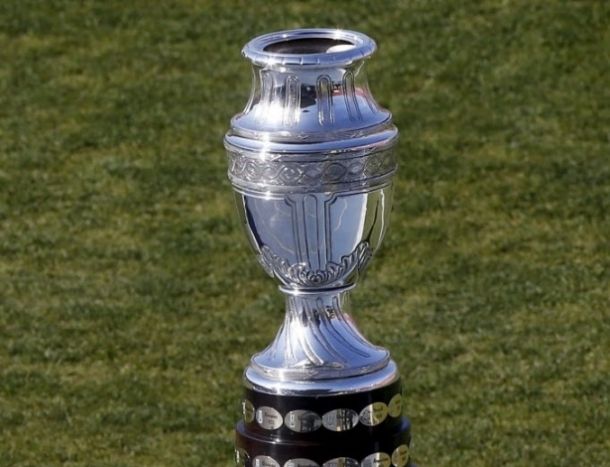 CONCACAF, CONMEBOL and U.S. Soccer have announced that the Copa America Centenario will take place in the United States next June.
In a statement released today, an agreement has been reached by CONCACAF and CONMEBOL that the United States of America will become the first nation to host the Copa America outside of South America.
Officials from U.S. Soccer confirmed that they would act as the local organizing committee whilst working alongside regional governing bodies in staging the tournament from June 3-26 in venues across the United States.
CONCACAF and CONMEBOL, the two governing bodies of the competition, said in a joint statement: "We are extremely happy for our fans, our teams and our partners, that we were able to find a way to host the Copa America Centenario celebration in the United States under an entirely new structure for managing the tournament's operations and finances."
Talks of a one-off Copa America taking place outside of South America have been around for a number of years. In 2014, Jeffrey Webb, the then president of CONCACAF, and Eugenio Figueredo, the former president of CONMEBOL, announced the plans for such a tournament in Florida, to which Webb said at the time: "The 2016 Copa America will be the biggest international sporting event that the U.S. has hosted since the 2002 Winter Olympics and the biggest football event since the 1994 World Cup."
Unlike previous Copa America's, the 45th instalment of the oldest completion in international football will expand to 16 participants rather than the usual 12 teams, with all ten teams from CONMEBOL representing South America, and six nations from CONCACAF taking part in this special tournament.
The venues for the one-off tournament are yet to be announced by U.S. Soccer, however over 40,000 fans have already signed up for ticket information as fans in the US will get to see players such as Lionel Messi, Neymar and James Rodriguez grace the stadiums of America for one of the most prestigious trophies in international football.