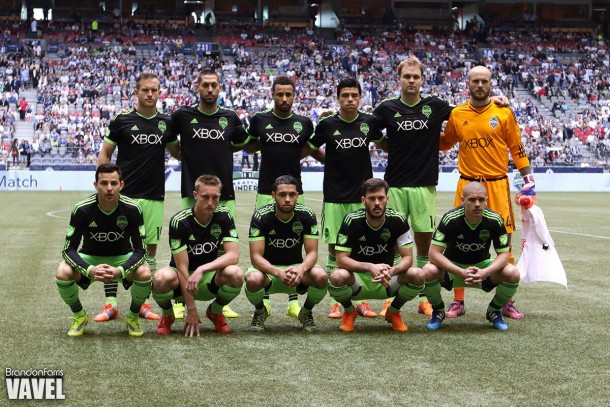 Unless you've been living under a rock the last few days, you already know that the Seattle Sounders declined contract options on nine players earlier this week. Two of the players have been with the Sounders since the beginning of their MLS era, defenders Zach Scott and Leo Gonzalez.
The Sounders also exercised the contract options on 11 players. Those players that had their contracts exercised were Stefan Frei, Chad Marshall, Tyrone Mears, Lamar Neagle, Charlie Lyon, Oniel Fisher, Damion Lowe, Jimmy Ockford, Dylan Remick, Aaron Kovar and Victor Mansaray. That now makes 21 players under contract for the 2016 MLS season.
Brad Evans, Roman Torres, Osvaldo Alonso, Erik Friberg, Andreas Ivanschitz, Cristian Roldan, Clint Dempsey, Darwin Jones, Obafemi Martins and Nelson Valdez were already under contract for 2016. There's a quick look at who will be on the roster for 2016 (for now).
Marco Pappa, Gonzalo Pineda, Troy Perkins, Andres Correa, Micheal Azira, Thomás, and Chad Barrett all join Scott and Gonzalez as players who do not currently have a contract with the team. Andy Rose and Andy Craven are out of contract for 2016, but both players have been offered new agreements with the club.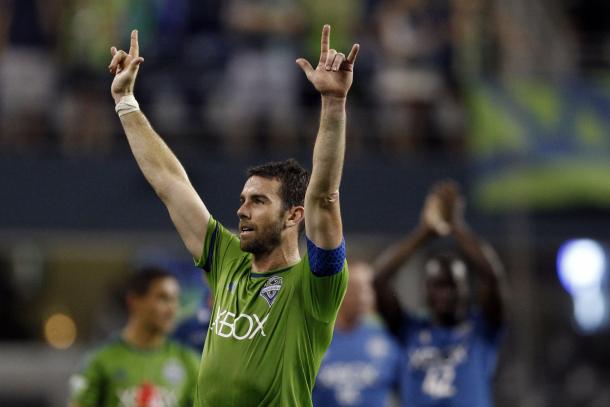 Jennifer Nicholson - USA TODAY Sports
It's not a real surprise that both Gonzalez and Scott didn't have their options picked up. Both players are getting a little long in the tooth and quite frankly, the Sounders need to get a little younger on the back line in order to compete with teams with youth and speed such as FC Dallas. Dallas was able to run Seattle ragged in the second leg of the Western Conference semifinals.
Scott, 35, joined the Sounders way back in 2002 during the clubs USL days. Since the Sounders made the jump to MLS in 2009, Scott has appeared in 104 regular season games. He got a majority of his 20 starts late in the season after Torres was lost for the year after suffering an ACL tear in his knee.
What is even more impressive is that Scott played a majority of the season with a broken bone in his foot. If he doesn't earn your respect after that, something is wrong with you. More than likely Scott will retire and faded off into the sunset.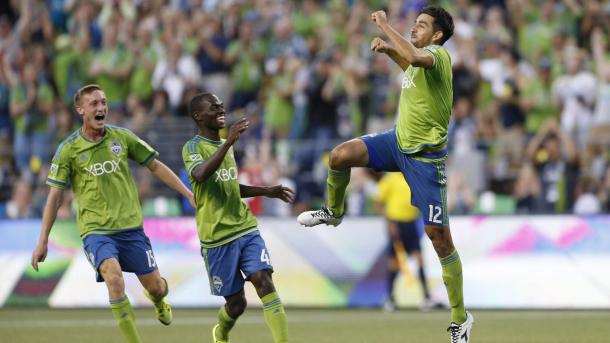 Jennifer Nicholson - USA TODAY Sports
Gonzalez, 35 as well, joined the Sounders halfway through the 2009 MLS season and has always found a way into in the lineup when healthy. Experience does trump youth apparently. He has appeared in 137 regular season games, 16 last year.
Gonzalez has always been one of this writer's favorite players on the Sounders. A few years back, yours truly and his family went to a function that Gonzalez and former Sounder Michael Gspurning were appearing. Leo was one of the friendliest people encountered. He went out of the way to speak to the kids at the function, this writer's kid as well. Since then, the author's daughter has been a huge fan and will be missed.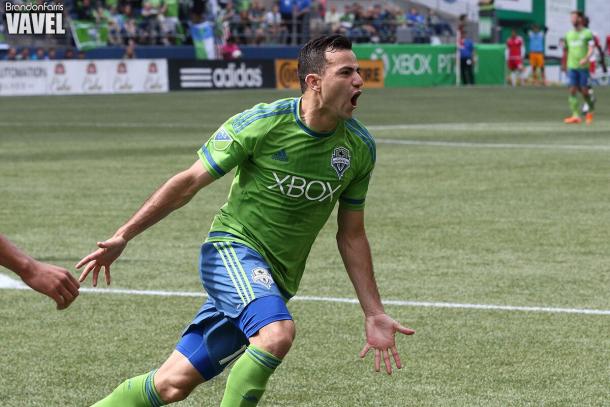 Pappa's contract not being picked up is a bit of a surprise, but at the same time it isn't. Marco joined the Sounders prior to the 2014 MLS season and was a vital asset coming off the bench late in games last year. Everyone remembers him coming off the bench and scoring two goals late against the LA Galaxy to clinch the Supporters' Shield on the last day of the 2014 season.
According to Spotrac, Pappa was making $75,000 last year and that is a lot of money to invest in a player that will come off the bench more often than he starts. As hard as it to see him go, it's the right thing to do from a team standpoint. The club needs to cut salary and they want to get younger.
Barrett has been huge for the Sounders since he signed in 2014. He scored the first goal of the 2014 MLS season in the pouring down rain against defending MLS Cup Champion Sporting KC. He started a majority of games during the 2014 FIFA World Cup in the absence of Dempsey and when Martins didn't play. 2015 alone he scored at least two goals in stoppage time to either win the game (New York Red Bulls) or tie the game (Galaxy).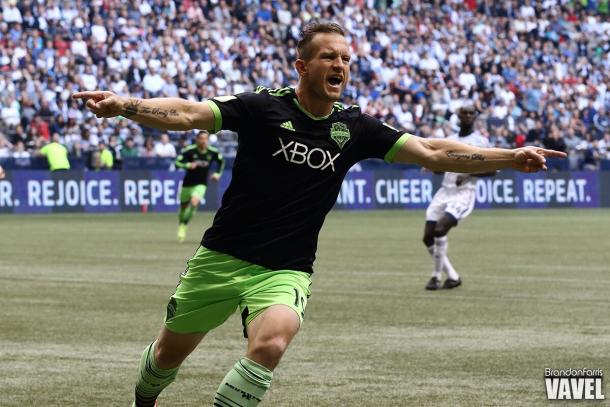 Barrett was making $95,000, with a cap hit of $100,000, and came off the bench more often than not in 2015. The Sounders have so much depth at the forward position that it is hard for him to find playing time.
Thomás all but disappeared from the team after the Sounders signed Valdez and Ivanschitz. His salary was $108,000 with a cap hit of $133,125. Pineda, $160,000, hardly saw the field after the club brought back Friberg. Same can be said for Azira as well.
It's hard to see some of your favorite players go, but you have to remember that it is a business and your favorite team has to do what is right in order to win a championship. You can't get too attached to the players, but it is extremely hard not to get attached. The players interact with the fans more than any other league in America and the world for that matter. There is a chance that some of these players could be re-signed to small, more club friendly contract. Time will only tell.
Per Major League Soccer policy, the club has until Thursday, Dec. 10 to re-sign Re-Entry Draft-eligible players, including those players whose contracts were not exercised. The MLS Waiver Draft takes place on Dec. 9, followed by Stage One of the Re-Entry Draft on Dec. 11 and Stage Two on Dec. 17.