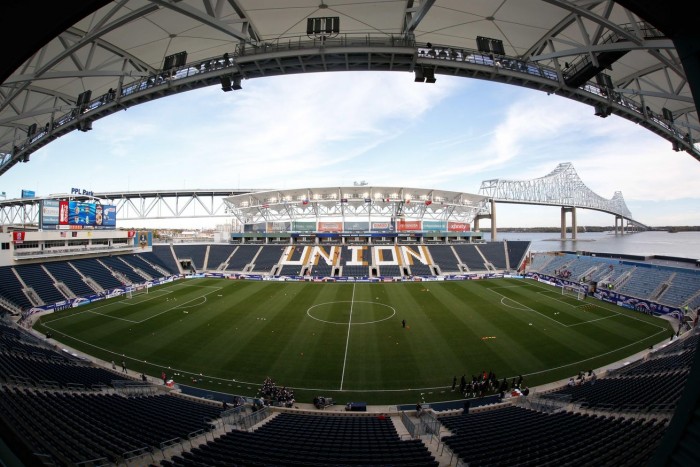 The Philadelphia Union acquired the second overall pick via a trade with Colorado Rapids. In exchange for the pick, Philadelphia traded general allocation money to Colorado and Midfielder Zach Pfeffer, according to CBS' Kevin Kinkead via twitter. With the trade, the Union now possesses the second, third and sixth overall pick in the 2016 MLS SuperDraft.
This is not the first time Colorado and Philadelphia have traded this offseason. In December, Philadelphia exchanged Zac MacMath for a 2017 Second Round MLS Super Draft pick.
"We always listen. It would be silly to say no. You're always listening, you want to make your roster as strong as possible, so, you know, it depends, like I said a lot of variables will go into it, again, we are confident in the players that are here." Philadelphia Union Head Coach Jim Curtin said in a Monday pre-MLS SuperDraft press conference. "… [W]e can want all these players but come draft day is when it really comes down to making these final decisions in what's best for the Philadelphia Union moving forward."
Pfeffer was the first Homegrown player in Philadelphia history, when he signed a Homegrown contract at the age of 15 in 2010. As a local lad, the Dresher, Pennsylvania native was always a fan favorite. Despite his fan favorite status, in his tenure, Pfeffer did not receive a large run out, which many fans and pundits clamored for. Also, during his time with Philadelphia, Pfeffer was also called up to the United States Under-17, Under-18, Under-20 and Under-23 teams. In his five years with the club, Pfeffer played in 30 games, with 14 starts, where he tallied three goals total.
"Zach has grown from a 15-year-old teenager to a 21-year-old man during his time with the Union," Philadelphia Union Sporting Director Earnie Stewart said in a press release on the Union website. "His development as a player and teammate both on and off the pitch has been a credit to our organization and we thank him for his devotion and efforts during the past five years."
With the signing of Sporting Director Earnie Stewart in the offseason, Philadelphia has signaled a new era. This new era is expected to be based heavily on developing young talent and identifying players that fit into Stewart's mantra of money ball; cheap talent that plays well as a team as opposed to a team of superstars.
By acquiring another high pick in the SuperDraft, Philadelphia stands to be able to get three top prospects that can be molded with the first team or in the recently founded Bethlehem Steel FC, who will begin play this year.
"There is a lot of potential in the players that we have seen. " Philadelphia Union Sporting Director Earnie Stewart in his pre-SuperDraft press conference alongside Coach Curtin. "Not saying that they are going to be the direct starters or anything like that, but definitely enough potential that we can fill some slots in our roster with good potential players for the future."
Want more Philadelphia Union news? Follow us @VAVEL_UNION.