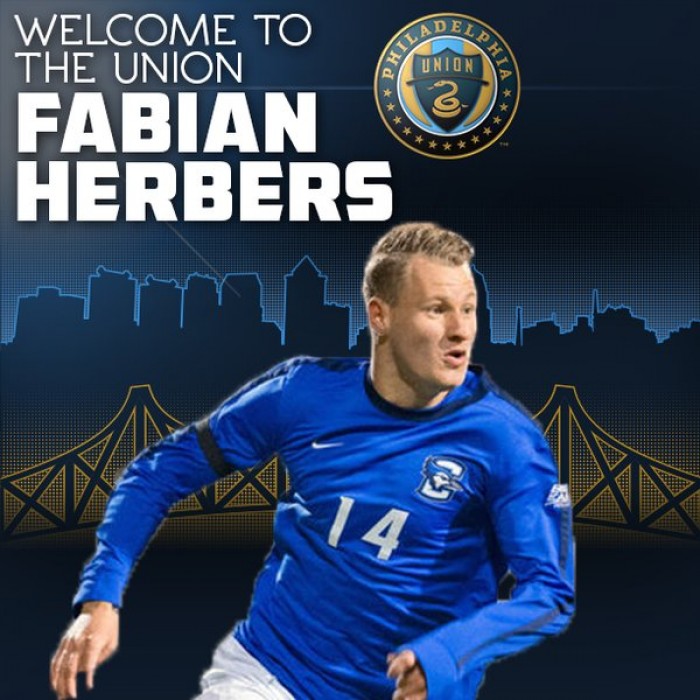 With their sixth overall pick, Philadelphia Union selected Creighton University Forward and Generation Adidas member Fabian Herbers. After selecting two defenders with the second and third overall pick, Philadelphia went with a forward who will help bolster their attack in the future.
MLS Armchair Analyst, Matthew Doyle, described Herbers as a second forward and not a number 9 on the field. With this in mind, it will still left to be seen how the Creighton Forward will fit into the Union's future tactics and plans.
Interestingly, in an interview with Major League Soccer, Herbers said that "The Netherlands is a small country, but a huge soccer country with a great history." He continued by saying, "The youth development is very good. I think I probably most developed the technical skill to pass the ball, everything with the ball – not the physical, athletic stuff."
Sporting Director Earnie Stewart made his name in the Netherlands with AZ Alkmaar using a Dutch system. The connection in philosophy over the Dutch style system between Stewart and Herbers certainly could have been a major influence in his selection by Philadelphia.
In his three seasons with Creighton, the German-Born player started 57 games in 62 games played, with 28 goals scored and added 29 assists. In his 2015 campaign, Herbers put in an impressive performance with 15 goals and 17 assists in 23 games played. For his efforts, Herbers was a 2015 MAC Hermann Trophy finalist, which is given to the best United States College player.
Physically, Herbers is 6'0" as well as right footed dominant on the pitch.
Later on, in his MLS interview, Herbers said of his style that "I'm an attacking player for sure. I like holding the ball, making runs off the ball. I like to give the final pass." He added that, "I have a lot of assists, but I also like scoring a lot. I have a lot of speed too; I'm a good finisher and good at set pieces."
With Yaro, Rosenberry and now Herbers, the Union certainly have acquired quite a haul of young talent in the first round of this 2016 MLS SuperDraft.