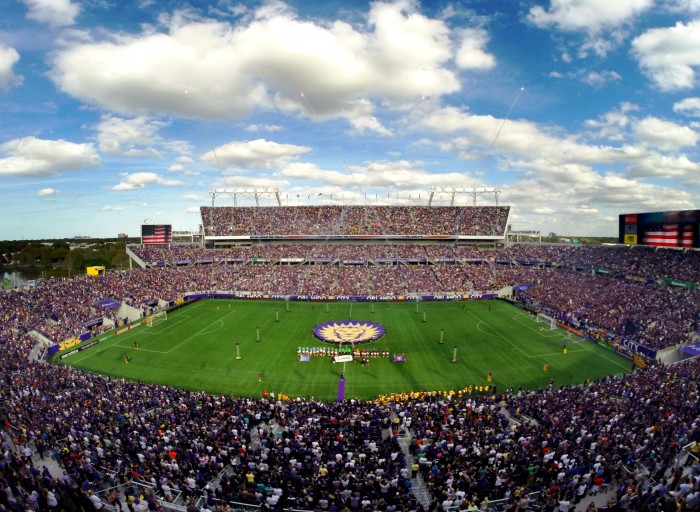 As of the morning of January 30, Orlando City Soccer Club have officially broken the news of their full pre-season schedule as the club are getting geared up for their second season in MLS. Interestingly enough, the team will stay put in Florida over the course of February, training in Melbourne during the beginning of the month before moving to Sylvan Park as matches approach. It seems to be a solid move by the club in preparation for the 2016 year in the top flight. Training in Melbourne and Orlando is comforting for the squad, not having to worry about traveling heavily in the pre-season, which surely the players will be grateful for.
Friendly matches
The Lions begin their pre-season journey by taking on Eastern Florida State College in a behind-closed-doors match on February 6th, the first game after a full week of training in Melbourne. Following the squad's first sniff of action in 2016, City will travel the following week to Jacksonville Armada Football Club in what will be one of the most highly anticipated matches of the pre-season for both clubs. Orlando will look to further assert their dominance over Floridian teams in a fixture being dubbed as a rivalry when they face the Armada on February 13th.
Following a date in Duval, OCSC will return back home the next week to face the New York Red Bulls and Toronto FC in two back-to-back closed door friendly matches.
Finishing off the pre-season will be the lone friendly being played at the Citrus Bowl, when OCSC take on Campeonato Brasileiro Série B side Bahia. The meeting on February 27th will be the first ever between the two sides, and this fixture gives Orlando City a good challenge heading into their home opener against Real Salt Lake on March 6th.
Orlando City Full Pre-Season Schedule
2/6 - - Eastern Florida State College (Closed door)
2/13 - @ Jacksonville Armada Football Club 6:00pm
2/17 - - New York Red Bulls (Closed door)
2/21 - - Toronto FC (Closed door)
2/27 - - Bahia @ Citrus Bowl 7:30pm