Canada and Guyana will clash on Thursday at BBVA Compass Stadium in Houston, Texas. The road to the 2016 Rio Summer Olympic Games begins in the Lone Star State. For Canada's captain Christine Sinclair these summer Olympics represent the final opportunity to win a title.
Sinclair has come close to winning a championship before. In the 2012 Olympics, Canada finished in third place after they defeated France 1-0. However, it was bitter sweet since they were eliminated in the semifinals by their rival to the south, the United States. The USWNT defeated the Canadians 4-3.
Disappointment Following 2015 World Cup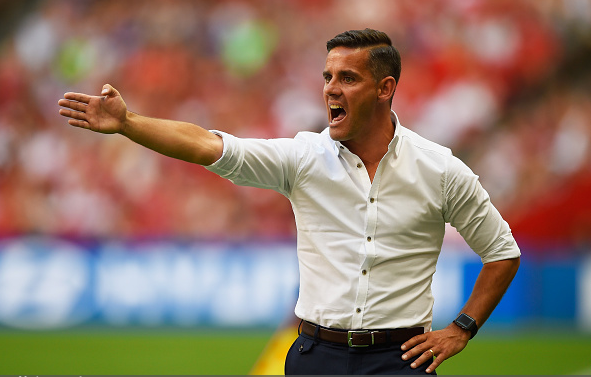 In the 2015 FIFA Women's World Cup in Canada their tournament ended earlier then they hoped. The Canadians were eliminated by England in the quarterfinals. Sinclair is now 32-years-old with 232 caps and 158 goals to her name. All that eludes her is a World Cup or an Olympic title. She will be 36-years-old by the time the next World Cup starts in 2019. This tournament is her last realistic chance to win her nation their first championship.
Canada Brings Experienced Squad
The road starts with Guyana. Canada is heavy favorites to win this match since the Canadian brought a veteran squad to the tournament. Out of the 23 players Canada's manager John Herdman brought, 13 players with 50 caps or more. Seven of them have more than hundred caps. It is very clear that he is taking no chances as only one person on the roster has 10 caps or less. Midfielder Selenia Iacchelli has only made four appearances for the Canadians.
Guyana Will Have Tough Time Against Canada
Guyana will have difficulty dealing with Canada's attack. Whoever the manager decides to start up front, whether it's Sinclair, Josee Belanger, Melissa Tancredi, Adriana Leon or Jonelle Filigno either of them will demolish the Caribbean nation. Between the five forwards on the Canadian roster, there are 489 caps and 203 goals.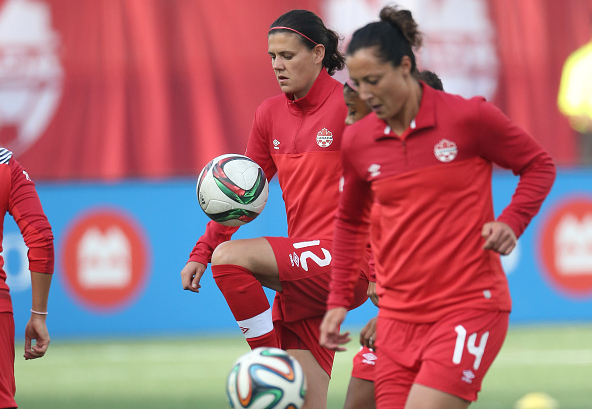 The dominance for Les Rouges continues in the midfield. Sophie Schmidt, Desiree Scott, Diana Matheson, Kaylyn Kyle, Jessie Fleming and Ashley Lawrence will be able to make a difference in the match. They will dictate the tempo of the game by controlling the possession. The midfield brings more than 560 caps to the table. They have also knocked in 41 goals in the process.
Guyana has yet to qualify for any Olympics or a World Cup. Guyana's only competitive tournament was the 2010 CONCACAF Women's Gold Cup. They were eliminated in the group stages and even played Canada in the process. The Canadians enjoyed an 8-0 victory and Sinclair scored four goals by the end of the game. The Caribbean nation will be no match for the Canadians on Thursday, which will result in a landslide victory to start the CONCACAF Qualification Championship.
Prediction: Canada 6-0 Guyana