The Seattle Sounders will look to improve from its 2015 season in 2016 by bringing up more youth up on the first team after losing several senior guys this offseason.
While many faces will look the same in 2016 as to those we saw in 2015, several important teammates are gone now, they included Gonzalo Pineda who retired, Lamar Neagle was traded away to the DC United, Andy Rose left to Europe, Marco Pappa was sent to Colorado while backup goalkeeper Troy Perkins, Thomás and clutch forward Chad Barrett are all without Seattle now.
Martins Surprise Exit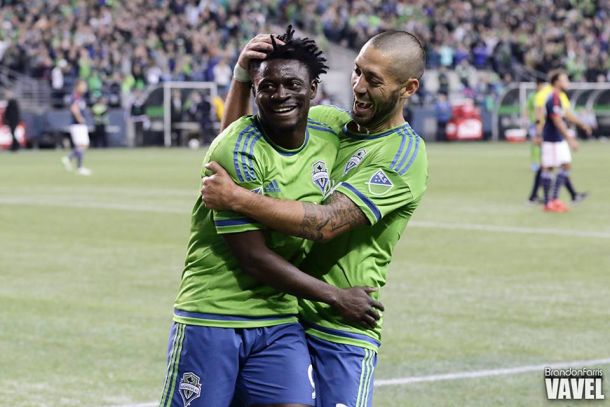 In a surprise move that broke on Valentine's Day, the club sold its MVP of the last two seasons in Obafemi Martins whose productivity will surely be missed by the club.
Those who will be asked to step up will include Clint Dempsey, who seems a little off the radar for the national team which has to have Seattle pleased, Nelson Valdez who had his first full offseason to get rested after joining the team late last season. Jordan Morris will now be held to even higher expectations in his rookie season as it is likely he will be the one asked to fill the void left by Martins.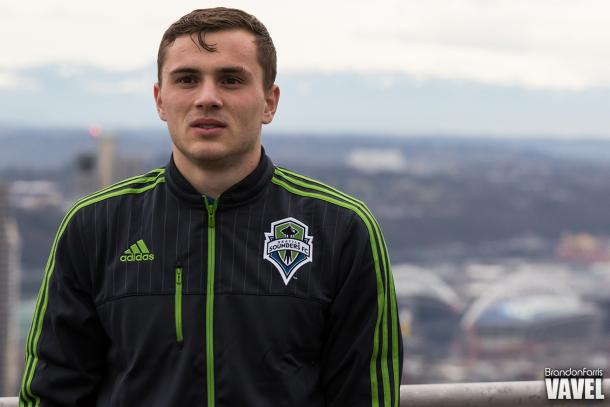 Let's talk about the Martins deal though, in the past three seasons in 72 matches, Martins has been responsible for 40 goals in that time along with 23 assists. How Seattle will truthfully fill that void is truly unknown, while this writer is excited for Morris, will he really be able to be relied on for that much productivity. To be fair, while making a few appearances with the United States men's national team, he has yet to prove himself on the professional level.
With Martins departure, it will free up a designated player slot for the Sounders and the question is what will they do? Will they fill the spot with another striker of look somewhere else such as the midfield?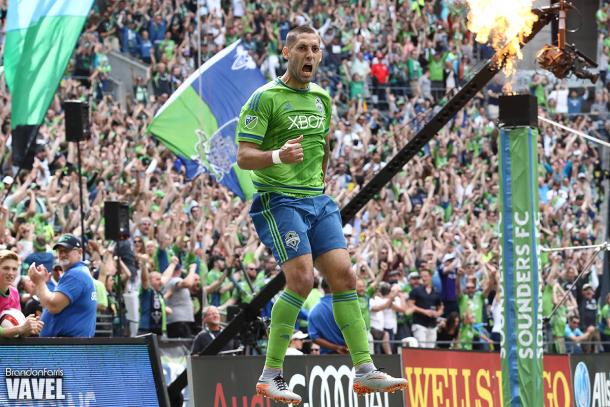 It should also be noted that this is the last season on fellow designated player Clint Dempsey who came to the squad in 2013 on a three-and-a-half-year deal. With this being a contract year, he will need to step up big and show that he is worth renewing as a designated player and not just a regular contract.
Predictions
The team will have a 4-3-3 look this season which is exciting as it is something new under the Sigi Schmid regime. The expected line up this writer sees for the CCL match next week and March 6th when they kick off against Sporting Kansas City, will be Stefan Frei; Tyrone Mears, Brad Evans (Until Roman Torres returns from injury), Chad Marshall, Joevin Jones; Osvaldo Alonso, Erik Friberg, Andreas Ivanschitz; Jordan Morris, Nelson Valdez and Clint Dempsey.
Frei
Mears-Evans-Marshall-Jones
Alonso-Friberg-Ivanschitz
Morris-Valdez-Dempsey
Overall this season has a weird feeling to it for the rave green, will they finally get there first MLS Cup, or will they miss the playoffs for the first time in seven years since joining MLS. Overall the expectation should be that they will make the playoffs, but with FC Dallas, and that familiar foe in the LA Galaxy, it will be tough for the Sounders to get through the playoffs and likely make it at least to the conference finals.
New Kits
To go along with all the changes in personal, the Sounders also have new kits for the 2016 MLS season. Take a look at the photos below.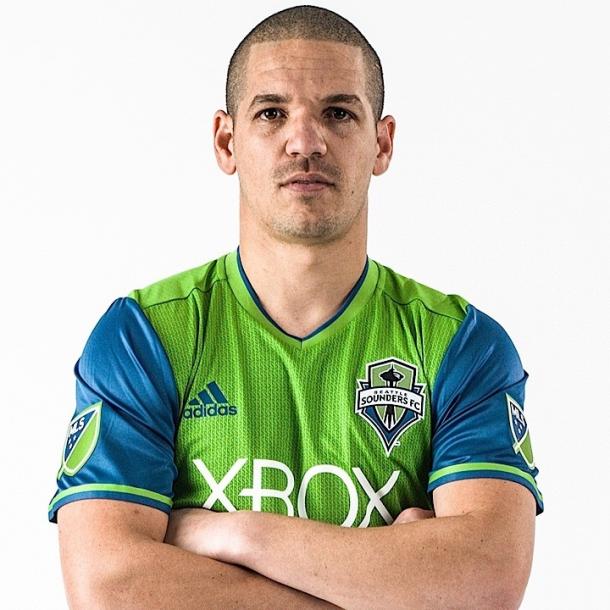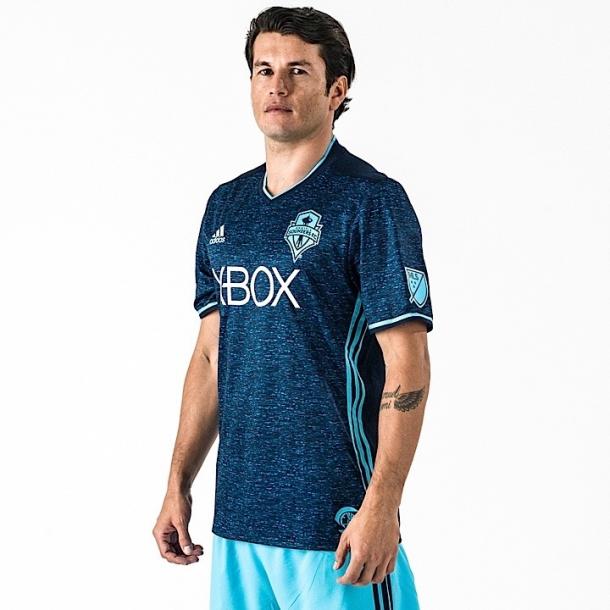 As you can see, they got rid of the "Pitch Black" kits and replaced them with a "Pacific Blue" kit. They also made variations to their primary "Rave Green" kit by adding blue sleeves. The one kit most people would love the Sounders to get rid of is the "Olympic White" they debuted last season. It's almost a curse when they wear them as they have yet to win a match in their white kits.
Let's hope the Sounders keep them in the closet this year and make a deep run into the 2016 MLS Cup Playoffs, preferably all the way to the MLS CUP Final.