The Colorado Rapids had a rough 2015 in Major League Soccer (MLS); however, this year does not look to be any better for them.
ROUGH COUPLE OF SEASONS, BRINGS CHANGES
Last year Colorado finished dead last in the Western Conference in 10th place with 37 points and a negative 10 goal differential. They scored the least amount of goals (33) in the entire league. Whether they played at home or away, Colorado struggled to earn a positive result. At Dick's Sporting Goods Park they finished with a record of (W-T-L) 5-5-7. When they competed away from home the Rapids only won four matches out of a possible 17. Their road record was 4-5-8.
Rapids' manager Pablo Mastroni and the management staff have made plenty of moves this off season. Thirteen players will not be returning to Dick's Sporting Goods Park in 2016.
That list contains: Clinton Irwin (January 18th traded to Toronto FC), James Riley (December third, 2015, option declined), Drew Moor (December third, option declined), Michael Harrington (December third, out of contract), Maynor Figueroa (January 26th, traded to FC Dallas), Nick LaBrocca (December third, option declined), Lucas Pittinari (December third, option declined), Vincente Sanchez (December third, option declined), Carlos Alvarez (December third, option declined), Juan Ramirez (January 26th, loaned to Almeria) and Marcelo Sarvas (February second, traded to D.C. United).
It is clear that Colorado is in the middle of a transitional phase. For Mastroeni the Rapids need to improve because his club has not tasted the post season since 2013. Since then Colorado has been dropping further from the playoffs every season that passes. In 2014 they finished second to last (eighth place) with 32 points. Then this year they ended the season in 10th place. The last two season combined has produced only 17 victories and 33 defeats. They have conceded 105 goals and have scored 76 themselves.
HERE COMES THE CAVALRY...WELL SORT OF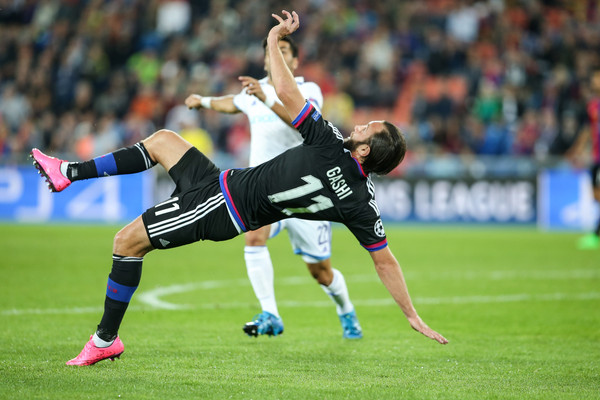 With change needed for the Rapids, they went ahead and brought in nine players to the Rocky Mountains. The players are: Michael Azira (December ninth, Waiver Draft), Marco Pappa (December 15th, trade from the Seattle Sounders F.C.), Zac MacMath (December 11th, trade from the Philadelphia Union), Zach Pfeffer (January 15th, trade from the Union), Bobby Burling (January 20th, new contract signed), Shkelzen Gashi (February first, transfer from Basel), Mekeil Williams (February fourth, transfer from Antigua GFC), Conor Doyle (February ninth, traded from DCU) and Eric Miller (February 14th, trade from the Montreal Impact.)
The Rapids have made some moves, but the big rumors that were floating around in the January Transfer Market Window never took place (Alejandro Bedoya, Tim Howard or Alan Pulido.). So now Colorado is forced to become a playoff team in the competitive Western Conference with pieces they have. That will be a near impossible task to accomplish since every club that finished ahead of them in the West have made multiple changes to their rosters, which will make theirs seem insignificant.
The defense has failed to improve itself dramatically. Former captain Moor is gone and now veterans Sean St. Ledger and Burling will need to take control of the back line. Plus the management currently only has two goalkeepers on their roster. John Berner will most likely be the backup goalie since he has very limited MLS experience. MacMath does have a healthy amount of experience. However, he has reputation of committing blunders and losing his starting job, as he did with Union.
Their best chance of success in 2016 relies on Pappa taking over the midfield, and helping the Irish international forward Kevin Doyle and Albanian international striker Gashi carry the offensive load. Their defense in the West will be overwhelmed constantly, so they will need to attempt to outscore their foes to win or draw matches.
With that being said, the current roster that Colorado has will not make the playoffs. However, if the Rapids main plan is to hold out till the summer and sign a difference maker then it might work or backfire. It all depends on whether they get off to a decent start and are not that far away from the final playoff spot when the Summer Transfer Market Window commences.
Prediction: Colorado will finish in ninth place..