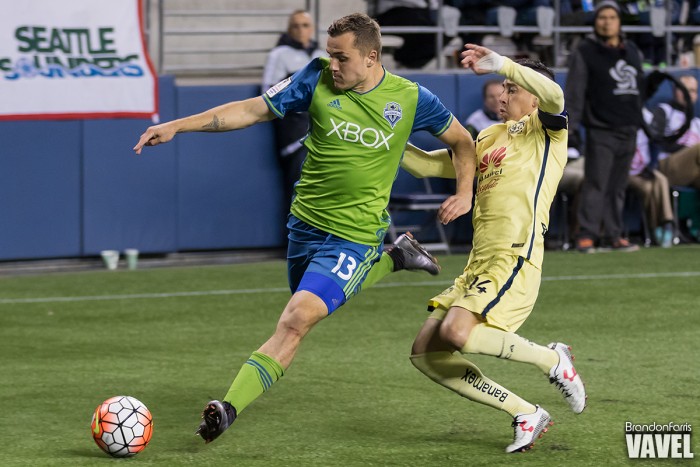 The Seattle Sounders face off against Club America in match two of the quarterfinals round with the aggregate at 2-2 following match one the previous week, the Sounders face the challenge of heading down to Mexico City to play in Estadio Azteca.
Breaking Down What Seattle Needs to Advance
America is considered the favorites heading into the match as they managed to come from behind twice in the first match and getting two away goals. The only scenarios that have Seattle advancing are a win, drawing 3-3 or more, a 2-2 draw would force extra time.
Seeing what we saw in the first matchup, it looks hopeful that the Sounders might be able to at least get a 2-2 draw as they seemed to be in control of the match for the most part. Both sides had mistakes, Seattle was unfortunate to not get a third or fourth goal in that match.
Club America Missing Key Midfielder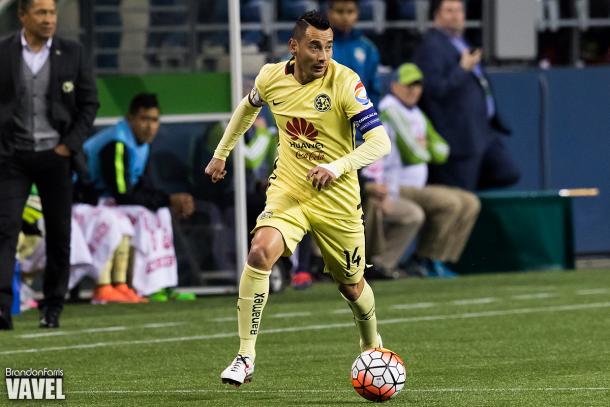 What may be the key to Seattle was having a week off and being able to rest and prepare for this match. Club America had to play a match over the weekend and they lost 4-1, at home, to the Tigres. In that match, midfielder Rubens Sambueza suffered a dislocated shoulder and has been ruled out of Wednesday's match against the Sounders. He assisted on both of America's goals in Seattle.
What to Watch For
The ones to watch for the Sounders in this match will be Clint Dempsey who had a brace in the first game of the series along with Jordan Morris. Morris just missed scoring on his debut by mere inches as Hugo Gonzalez somehow managed to swat it away as it was on the line and bound for the back of the net.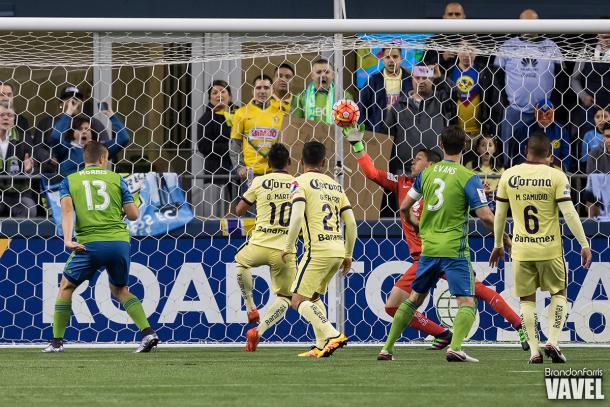 Overall it'll be a tough match, but something seems special about this Sounders team even though we are just one match into the 2016 season. They've proven that even without Obafemi Martins they still have some offensive power behind Dempsey, Morris and Nelson Valdez are all threats on the top. Morris helped win the corner that led to the second Seattle goal.
The main hindrance that Seattle will have to watch for is on the back line, Brad Evans and Chad Marshall both looked slow at times and not quite back in tune, but hopefully following last week's match it'll have been a good training session for them to get back into rhythm.
Prediction
While it'll be a hard match, with America coming off a loss over the weekend and a limited training/rest schedule to prepare for the midweek match, those issues along with the missing midfield could play the advantage for Seattle who will win 3-1 and shock Club America. Dempsey will continue his hot streak and get the hat-trick this time in Mexico City.