 The 21st season of Major League Soccer (MLS) kicks of this weekend and the Los Angeles Galaxy will start the 2016 campaign hosting D.C. United on Sunday. The lights of the StubHub Center will be turned on as the game will be played at 10 P.M. EST.
THREE POINTS WILL PUT TO BED HORRORS OF CCL
For both clubs this match represents the perfect opportunity to erase the nightmare of the CONCACAF Champions League (CCL) quarterfinal round. DCU were eliminated by CCL newcomers Querétaro F.C. 3-1 in two legs.
LA was embarrassed by Santos Laguna in the two legs. The Galaxy was the only MLS club that failed to score a goal in the series. On the eve of the new MLS season, Santos gave the star studded Galaxy a harsh wakeup call with a 4-0 defeat.
Now Los Angeles and D.C. will be looking to bounce back with a victory on Sunday. However, their approaches to earning three points are completely different.
THE KEYS TO AN LA VICTORY
LA's offense has to regain its confidence after the disaster of the CCL, and the Black and Red defense must do. Their offensive weapons: captain Robbie Keane, Mexican playmaker Giovani Dos Santos, U.S. international Gyasi Zardes, former Liverpool captain Steven Gerrard and new speedy winger Emmanuel Boateng need to have a quick start against D.C.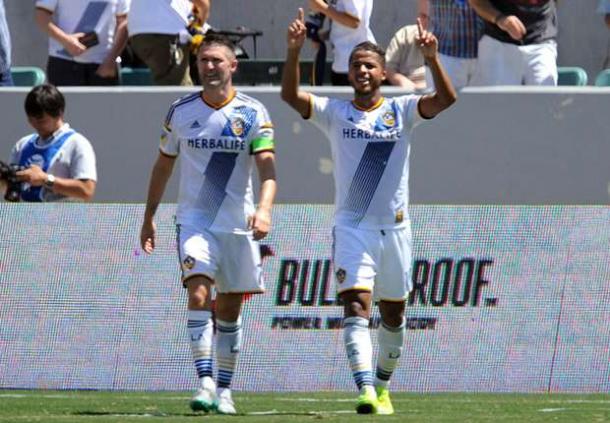 If they dictate the tempo of the match then Keane, Zardes and Dos Santos will get their shots on goal. Since D.C. is without U.S. international goalkeeper Bill Hamid due to his recent surgery to his right knee, the Black and Red will be forced to start Andrew Dykstra.
The 30-year-old keeper did play in both CCL matches and performed well. However, if Los Angeles can overwhelm Dykstra and his defense then they might enjoy a big victory on Sunday.
D.C. MUST USE THEIR PACE
DCU will need to rely on the pace of Lamar Neagle, Patrick Nyarko and Luicano Acosta to lead the counters against LA. The Black and Red will be under bombardment for the majority of the 90 minutes, but those three players have enough creativity and speed to break down the aging Galaxy back line.
United will have to spread the ball and move it quickly. Forcing Galaxy's Nigel de Jong, Jelle Van Damme, AJ DeLaGarza, Ashely Cole and Robbie Rogers to chase use their speed chasing after the ball. Once they get pass them then they have to quickly find Fabian Espíndola and Chris Rolfe up front.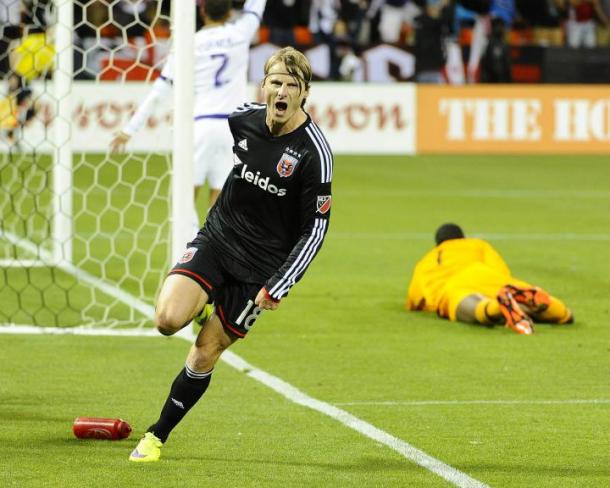 The DCU offense has to take advantage of their counters and either test LA's keeper Dan Kennedy or score. D.C.'s best scenario is to score first, by doing that they will force LA to abandon their game plan and just simply attack with no caution. In result that will open up LA's defense and create gaps for DCU's speedsters to expose.
DCU'S DEFENSE MUST HOLD OUT
However, this will only happen if the Black and Red's defense withstands the barrage LA will unleash at home. If D.C. concedes a goal then LA will run over United. The Black and Red will need to chase the game and come out of their shell.
They do not have to worry about LA's pace with their feet, but instead on how rapidly they move the ball. The talented experienced midfield of the Galaxy can quickly dispose a careless and desperate United who is busy trying to score.
Prediction: LA 3-1 D.C.