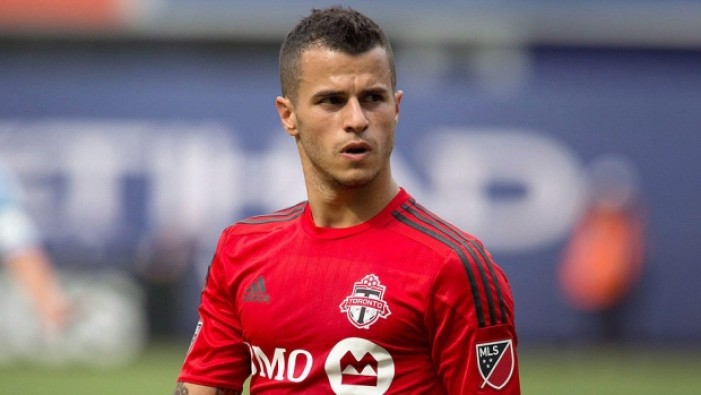 The New York Red Bulls and Toronto FC will start the 2016 Major League Soccer (MLS) season at Red Bull Arena on Sunday.
THE HIGHES AND LOWES OF 2015
These two clubs had successful season in 2015 in their own ways. TFC for the first time in their franchise history clinched a spot in the playoffs. The Red Bulls showed their dominance in the regular season and won the Supporters' Shield for the second time in three years.

However, for both clubs the post season was not as nice. Toronto first taste of the MLS playoffs was a brief. They crashed out in the Knockout Round to Canadian rivals, the Montreal Impact. They were defeated 3-0 at Stade Saputo.

The Red Bulls went far in the playoffs but finished just short of the grand prize. Since they finished the regular season with the number one record, they were going to host the MLS Cup, if they qualified. However, their journey came to an end in the Eastern Conference Finals. The Columbus Crew SC eliminated the Red Bulls 2-1 in a two leg series.
TORONTO'S UPGRADE WILL GUIDE THEM TO A VICTORY
Now the two sides will be looking to start this campaign on the right foot. TFC will be heading to Harrison, New Jersey with their new additions to the defensive side. Will Johnson, Drew Moor, Steven Beitashour and goalkeeper Clint Irwin will bring a much needed toughness to the vulnerable Canadian defense.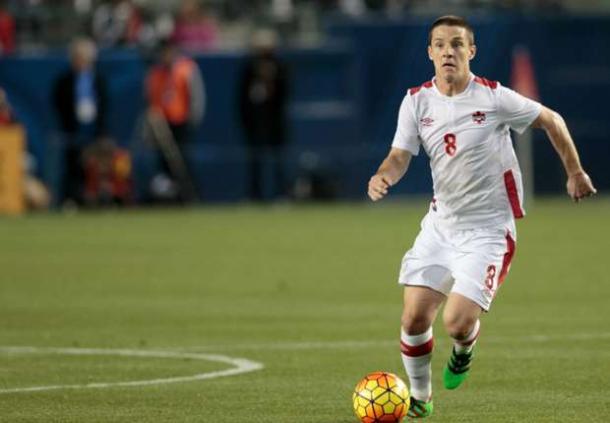 The Reds will be looking to hit the home club fast. Their offense is still led by Italian play maker Sebastian Giovinco, U.S. internationals Michael Bradley, Jozy Altidore and Jonathan Osorio. Yes there is a chance Altidore won't play in the opener due to his hamstring injury. However, even without him the attack of TFC can still break down the Red Bulls defense. Giovinco will always find a way to create dangerous opportunities for him or others.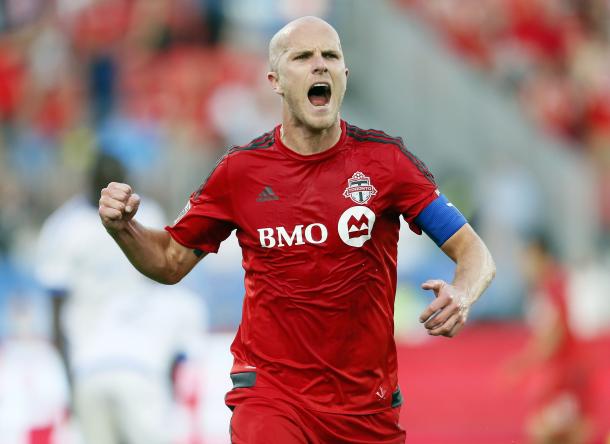 The downfall for the Reds has not been the lack of their offensive production, but instead their inconsistent back line. However, with the new additions they will be able to hold their ground against the Red Bulls.
RED BULLS OFFENSE NEED TO DISPLAY THE SAME KILLER INSTINCTS
New York will be led by Bradley Wright-Phillips, Sacha Kljestan, Mike Grella, Dax McCarty and Gonzalo Verón. They need to find the lethal form that guided them to the Supporters' Shield last season. If they do not find their 2015 form, then their goalkeeper Luis Robles will have a busy afternoon dealing with the Reds.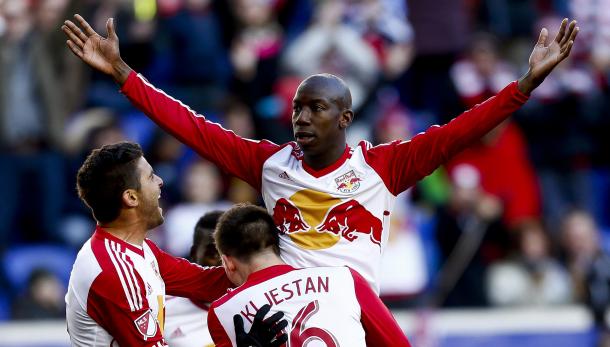 TFC this season is a stronger club due to their signings. If Altidore is healthy and ready to go then New York's midfield will need to control the possession and not allow Toronto's offense to build up any rhythm. If the match turns into a battle of possession then the two clubs will cancel each other out. However, there will be goals between TFC and the Red Bulls.
Prediction: New York Red Bulls 2, Toronto FC 2