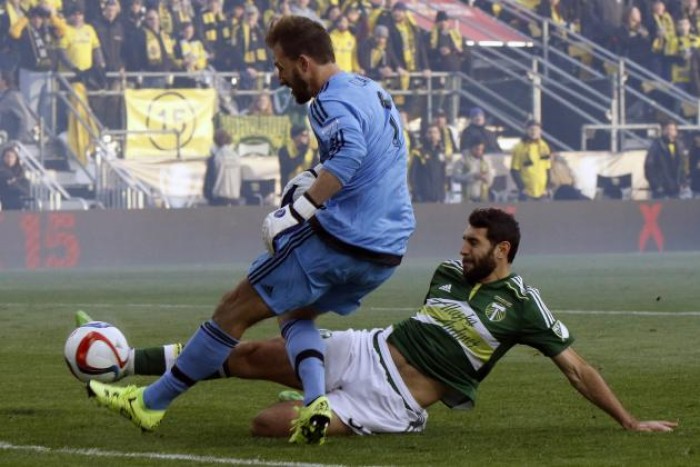 Columbus Crew SC opens their 2016 MLS campaign with a rematch against the 2015 MLS Cup champions, Portland Timbers. This time, the game will be held at Providence Park in Portland Oregon. Game time is set for 4:30/1:30 PST. You can watch the game on ESPN.
The MLS Cup rematch is the highlight of Soccer Sunday. Both teams will be fielding star names. Both have prolific Argentine playmakers in the midfield, with Diego Valeri for the Timbers, and Federico Higuain for the Crew. The two will control the tempo, with Valeri being a master of opening up space, while Higuain commonly goes out wide. The two teams also have great defenses, but the Timbers captain and center back, Liam Ridgewell, is questionable with calf tightness. Zarek Valentin is the likely man to fill in that role. Both teams also have lethal strikers. Fanendo Adi​ for the Timbers and Kei Kamara for Crew SC both had great a great season last year. Kamara was able to use his height to receive balls from Ethan Finlay, and Waylon Francis, while Adi got the ball played to his feet by Darlington Nagbe.
Team Previews
The Timbers are the favorites to win this game. After coming off a wild run at the end of last season, they are going to start off hot, right where they left off. Although they will have to do without the likes of forward Maxi Urruti, they still have a power forward in Adi. To win this match, the Timbers must play the way they did during the final. Play the ball more to the wings, and force the attack early on. Apply pressure to the Crew backline. One player to watch for during the game is goalkeeper Adam Kwarasey. The strong goalkeeper has the height to psych out any attacker. But will his strong physique shake the mighty Kei Kamara?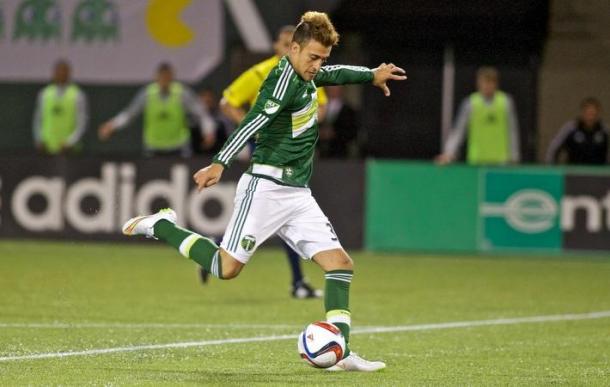 The Crew on the other hand, is coming into this match hungry for a win. It was evident to see that they were simply not the best team in the final. This match is simply for redemption, and to prove the critics wrong. For them to win the match, they need to play smart soccer. Important passes are the main goal for Columbus to dominate the possession game. For the defense, stay alert and aware. Don't stop until the whistle is blown. One player to watch from Columbus is forward Kei Kamara. After signing a designated player deal with the Crew, worth over one million dollars, this will give him the boost he wants to rise to the top again, and be one of the best attackers in the league.
Prediction
An MLS Cup replay rarely happens on opening day. Looks like these two teams got lucky to have another go at it again. Given that the Timbers will most likely have a few names missing, this gives Columbus the opportunity to throw their all at the Timbers on opening day.
Portland Timbers FC 1-2 Columbus Crew SC