It was revealed early in the afternoon on Wednesday at the Philadelphia Union's weekly press conference that captain Maurice Edu would miss up to three months following a stress fracture in his left leg. The injury was revealed following x-rays to the afflicted area after reportedly having found nothing with MRI's.
The Misery Continues to Pile On
The California native had missed the last two matches of the 2015 MLS season following a successful operation to correct a sports hernia and had also missed out on much of pre-season and the first game of the 2016 MLS season in an effort to return fully rehabilitated from the operation. He was reportedly just a few weeks away from full fitness before the latest injury set back. The injury looks to be Edu's longest layoff since joining the club in 2014 despite time missed through for a variety of smaller scale injuries.
Edu will take this particularly hard given recent reports that he'd been on Jurgen Klinsmann's radar in January for a potential call-up to the United States Men's National Team for their January training camp. Instead his like for like replacement Tony Tchani of the Columbus Crew, previously uncapped and three years his junior was called in and Edu may find Tchani hard to unseat going forward.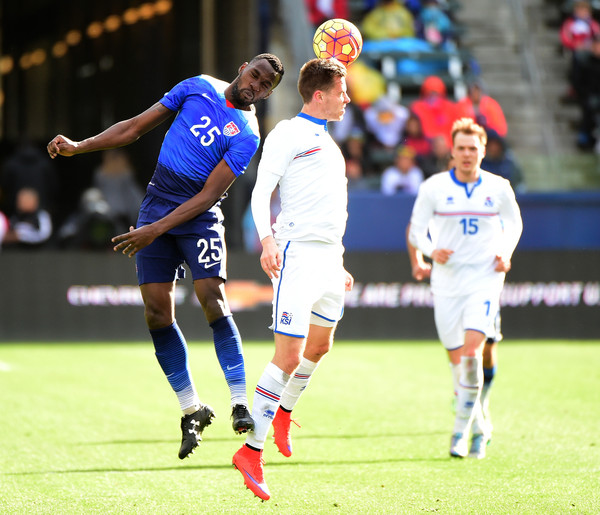 Options Wear Thin
Edu was set to start in midfield following stints in defense in his two previous season with Philadelphia as well as the arrival of center backs Anderson, Ken Tribbett, and Joshua Yaro.
Union fans and management alike will be hurting, as in his absence, veteran and vice-captain Brian Carroll has filled in to ill effect. Union manager Jim Curtin called the news, "frustrating and a big blow," while Carroll was quoted as saying, ""You never want one of your teammates to hear news like that."
Carroll, a 13-year Major League Soccer veteran looked off the pace and unable to boss the midfield in the Union's 2-0 loss to FC Dallas on Sunday. Carroll, now 34-years-old was only intended to take a bit part role as a player as he focuses on helping coach the Union, but with options including depth signing Warren Creavalle, the more attacking-suited Leo Fernandes, and rookie Cole Missimo rather limited in this position Carroll may be the starter for the foreseeable future while Edu recovers.
The possibility of a formation change still remains, with an adjustment to Sporting Director Earnie Stewart's favored 4-3-3 system potentially in the cards. The use of players such as Roland Alberg and Fernandes could mean playing without a recognized defensive midfielder for the Union, but with the intent to make up for it with energy and sheer numbers.
Whether this will occur or not remains to be seen; however, the one certainty present is that the Union are likely to suffer while missing Edu for both his technical ability and the intangibles he brings with his leadership and his attitude.