 The New England Revolution will be playing their home opener on Saturday against rivals DC United. Gillette Stadium is where these two clubs will clash, and for DCU this stadium has been the sight of many defeats.
The Revs Love Home Cooking
New England has enjoyed success against the Black and Red at home. In the last 10 meetings at Gillette Stadium, the home club has only lost once. Their record against United in those games is (W-D-L) 6-3-1 with a +5 goal differential. United's last victory in Foxborough, Massachusetts was in 2012. DC was able to escape with a narrow 2-1 victory, but ever since then their best result has been a tie.
Black and Red Hobble Into Gillette Stadium Looking For Hope
DC suffered a humbling 4-1 defeat by the Los Angeles Galaxy to open the 2016 Major League Soccer season, and to make matters worse Patrick Nyarko (Head injury) and Fabían Espíndola (Hamstring injury) will miss this game due to injuries they picked up in week one. The Black and Red's chance of ending their bad luck streak at the home of New England does not seem realistic.
Regardless of the history and untimely injuries happening to United, they still have a chance of pulling out the upset on Saturday, especially after seeing the Revs defense surrender three goals against the Houston Dynamo in week one at BBVA Compass Stadium. New England goalkeeper Bobby Shuttleworth was at fault for a few of the goals, and were it not for the stellar performance of Diego Fagundez, who had a goal and two assists, the Revs might have started the campaign with a defeat rather than a 3-3 draw.
How Can United Win?
For DC to pick up three points on the road they will need to make their counters count. Álvaro Saborio will most likely get his first start of the season for this match, since United's manager Ben Olsen will need a legit scoring threat up top. Chris Rolfe, Luciano Acosta and Lamar Neagle will not always be able to find the back of the net, but the three of them can create chances for others. The three of them will have to set up Saborio with opportunities in the match. If they fail to get the Costa Rican striker involved, then the Black and Red's offense will begin to fade away as the game carries on.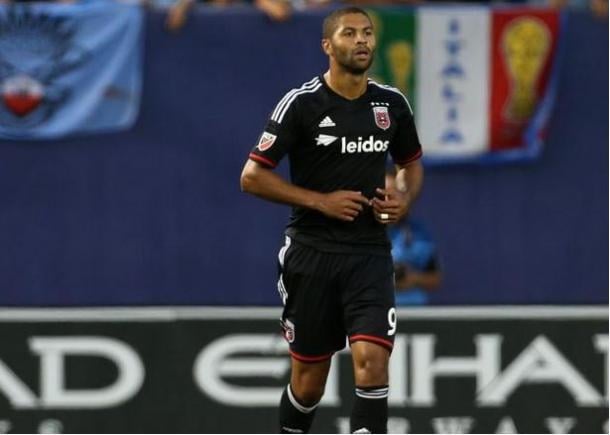 Additionally, at every chance the Black and Red get, they need to slow the pace of the game. The last thing they want is to attempt and run with the Revolution, who are lethal on the break. Their midfield can easily pick apart a club if they begin to establish some sort of rhythm.
The former US national team forward Charlie Davies is the last weapon of this offense. He has scoring ability, pace and creativity on the ball which can stretch a defense out. As a result, that will create holes for Teal Bunbury, Kyle Rowe, Fagundez or Lee Neguyen to exploit. Again, that's why it is so vital for D.C. to slow down the pace when possible and to play physical with the Revolution.
The Black and Red defense cannot afford to crumble as they did against LA on Sunday. If DCU's back line falls apart again and allows their goalkeeper Andrew Dykstra to experience another barrage, the game will be over quickly.
Revolution Must Stay Focused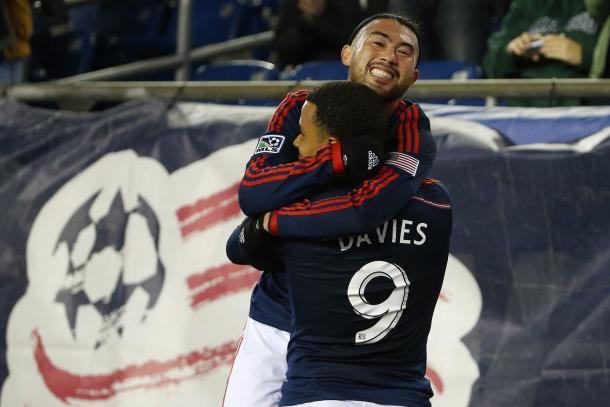 The Revs, on other hand, have to be patient. United were able to contain LA's attack in the first half, and they even took the lead with a goal from Neagle. The Galaxy did not panic; instead, they steamrolled their way to an easy victory. The Revolution cannot begin to force the issue against the Black and Red or else DC might be able to break away and punish them for their impatience. However, without Nyarko it is hard to see DCU's counter really imposing that much of a threat to the Revs defense on Saturday.
Prediction: New England 3-1 DC