 The United States Men's Senior National Team has two World Cup Qualifiers coming up against Guatemala and U.S. head coach Jurgen Klinsmann has selected 26-men for these two matches.
Once again he has gone against his own rules of bringing players who are not in form. Plus, he is not rewarding players who have been able to find success playing outside of Major League Soccer.
One Too Many Goalkeepers
To start off with this 26-man roster is the decision to call four goalkeepers to the camp. Not even for a long international tournament is calling four goalkeepers the norm, three keepers tend to be the max. Now for qualifiers three goalies are too much and four is overkill.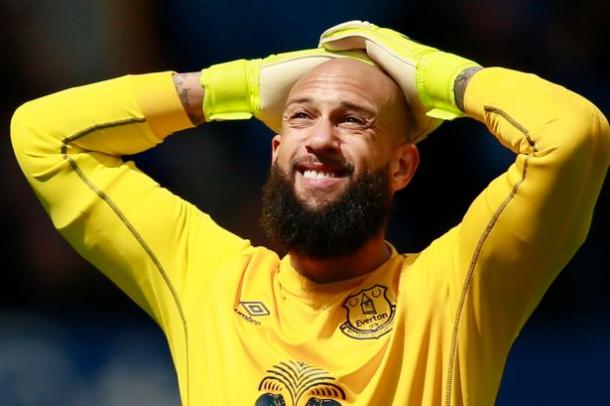 With that being said Brad Guzan and Tim Howard have experience, but they are not performing to their regular levels with their club.
Guzan has just won his job back with Aston Villa. He had a good performance against Tottenham Hotspurs on March 13th. Regardless that Villa lost the game 2-0 the 31-year-old keeper was still able to make six saves. However, what has been the main problem for Guzan has been consistency.
The next match for Aston Villa was a narrow 1-0 defeat to Swansea City. The goal was a complete error from the American goalkeeper. He came out to punch a ball out of the penalty box; instead he missed the ball and the Swans scored the winning goal. Granted he has put in some solid performances playing for the USMNT before, but his lack of consistency is not the trait of a national team player.
As for Howard, he is in such a dire need of playing team that he is heading back to America in the summer after playing in the Barclays Premier League for 13 years. The 37-year-old World Cup veteran lost his starting job for Everton F.C. this season to Spaniard goalie Joel Robles. Since he arrived in Liverpool in 2006 from Manchester United, he has been the Toffees number one goalkeeper. However, father time has started to arrive and now he finds himself heading to the Colorado Rapids, in hopes of rekindling his old form. Until he can do that Howard has no business playing for the national team.
David Bingham and William Yarbrough have little experience with the USMNT. Neither of them has been involved with the national team when it comes to meaningful games. However, if the two of them are not able to handle the pressure of facing the Chapines, then the future of the goalkeeper position for the United States is in serious trouble.
Time to Allow New Blood to Stand in Goal
If people believe that they are too young to potentially take the reins now, then let's brush up some history to ease the mind. When Howard became the number one goalkeeper for the U.S. officially in 2007 he was 28-years-old. His career with the senior team started in 2002, but before 2007 he had only earned 16 of his 106 caps.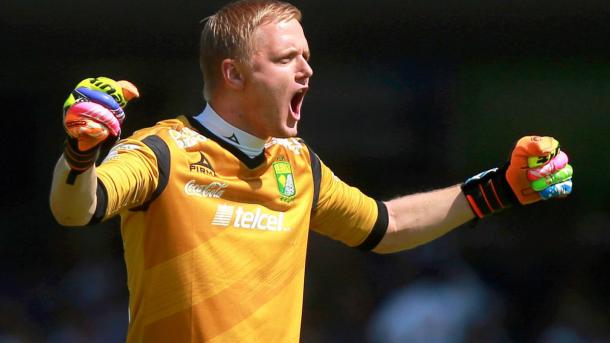 By 2007 he had been a professional since 1998 and had played a combined 211 times for the MetroStars, Manchester and Everton. Maybe Bingham might not have that experience yet, but Yarbrough does. He has led Club León to two domestic league titles, in the 2013 Apertura and the 2014 Clausura.
Plus, he has already experienced the difficulty of playing away from home. In 2013 and 2014 he played in the prestigious South American club tournament, the Copa Libertadores. The first time they were eliminated in the knockout stage by club from Chile. In 2014 he led his club into the second round of the tournament. La Fiera were eventually eliminated in the Round of 16 by a Bolivian club.
The 27-year-old goalkeeper has been playing professionally since 2010. He has made over 144 appearances between three clubs. With León alone he has played in 85 matches thus far, and he began playing for them in 2012. There seems to be a lot of similarities between Howard and Yarbrough, if given the opportunity the Mexican born goalie might take over the starting position for the Yanks.
Calling The Wrong Defenders and the Rise of Sueño
The goalkeeper position is just the tip of the iceberg when it comes to problems with this roster. Ventura Alvarado and Michael Orozco have no business of being on the roster. The two of them have barely seen playing time for their respective clubs in Liga MX. However, Jorge Villafaña has wasted no time in becoming a starter for Santos Laguna since he arrived to the club in December. After he helped the Portland Timbers win their first MLS Cup that same month.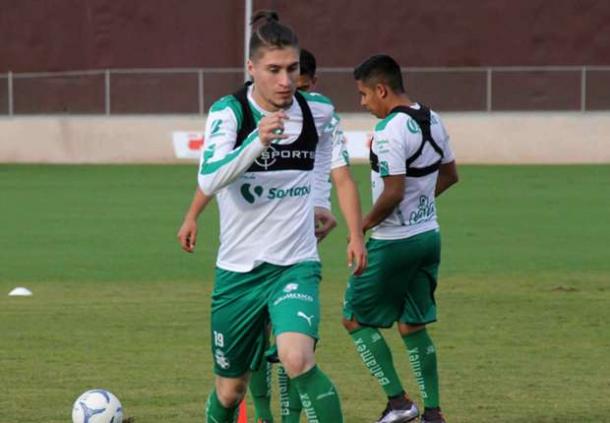 Automatically the 26-year-old left back must be considered as a serious contender to be on the national team, or at least be involved in the conversation. However, he has yet to be contacted by Klinsmann or anyone else from U.S. Soccer.
"No I haven't been in contact. Right now, I'm just focusing on Santos and having a good season and we'll see in the future," the Mexican American defender told ESPN FC about not being contacted by the U.S. national team. "If it comes, I'll be really happy, but right now I'm concentrating on the club."
Granted he only has brief experience with the youth U.S. national teams but the first MLS Sueño winner has come a long way since he represented the U-23's and U-20's.
Time to Let Yedlin Learn and Let Others Have a Chance
DeAndre Yedlin is also on this list of players that does not deserve to be in the camp due to his inconsistent form for Sunderland. However, the speedster experience and skill is more of an asset with the Under-23 national team. They are about to start a home and away playoff series with South American giants Colombia. The winner of that series will qualify to the 2016 Summer Olympic Games in Rio.
Now one might wonder who will fill in the spots for Orozco and Alvarado. Well the likes of Eric Lichaj, Robbie Rogers, Brek Shea and Matt Hedges are more than capable of stepping in. Remember, Klinsmann tends to use Orozco all over the defense, from center back to full back. So Lichaj, Rogers, Shea or Hedges can take the place of the 30-year-old defender.
In Need of New Names for the Offense
In the midfield position the biggest question is why Kyle Beckerman is on the roster. When there are players like Danny Williams, Dax McCarty, Sacha Kljestan or Sebastian Lletget waiting eagerly for their chance. Kljestan and Lletget are a different type of midfielder then Beckerman, but there are players on this roster then can take his place if he was not on it.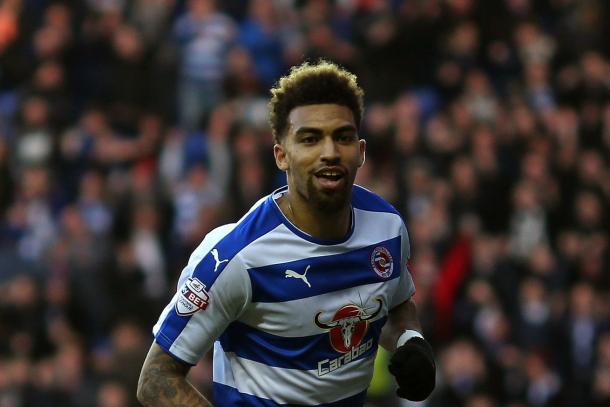 Another way those midfielders make the roster is if Chris Wondolowski get replaced by one of them. Wondolowski has proven that he is a terror in MLS. However, for the national team he has been ineffective to say the least. He has scored 10 goals for the USMNT; seven of those goals have come against Belize, Cuba and Guatemala. The two matches against the Chapines were friendlies on U.S. soil. In fact, he has never scored for the national team away from the United States.
The United States Struggle in Guatemala
The first match against the Central Americans is in Guatemala at the Estadio Mateo Flores located in their capitol on Friday. Klinsmann cannot bring a player that struggles to standout in the international level when they are entering a place that the USMNT has only won once in nine attempts.
The last time they lost to Guatemala was in 1984 but since then they have mostly drawn with the Chapines. The Americans have struggled to score in Guatemala. The Americans have only scored six goals in nine games and have allowed 13 in the process. The Yanks will be expected to get a positive result out of this match but it will be fight down in Guatemala City.
No Need to Bring Injured Players to Camp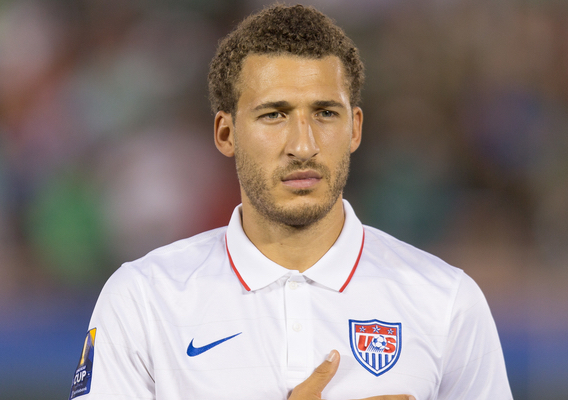 Knowing that getting results in Central America is a struggle, Klinsmann needs to call players who are fit and ready to go for 90 minutes. Bringing players who are injured is another big mistake and makes U.S. soccer look pretty bad. On the March 18th, Fabian Johnson was subbed out of a game in the 70th minute because of a groin strain. The timing of his injury is horrible luck no one doubts that's, but Klinsmann has to adjust and look for a new option.
Same thing goes for Jozy Altidore. Before the MLS season started, the veteran forward appeared ready to have an explosive 2016. However, his hamstring problems returned and he pulled it right before the season started. On Sunday, Altidore played his first minutes of the MLS season when he was subbed in the match in the 77th minute. There is no way he is fit to start in these matches or even play. He should be at home getting his muscle stronger for the rest of the season for Toronto FC.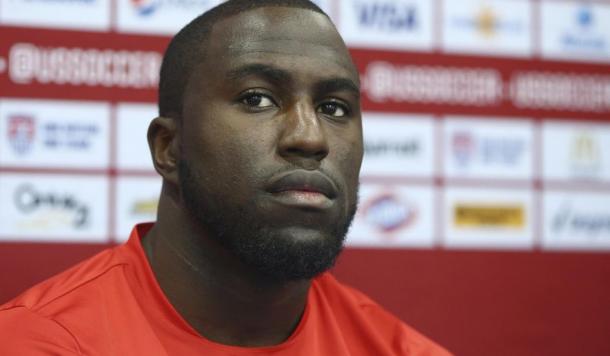 Calling these players hurt is a sign of a coach who has no vision to design a backup plan or that he does not trust other American players to get the job done. It is unfortunate that the national team has to be split since the U-23's will be in action at the same time.
However, that means he has to be creative to solve this problem, not call players that will be hobbling into camp. Now news just recently broke out that the U.S. manager wants 17-year-old Christian Pulisic in camp. Normally that is great thing rewarding a youngster like him with a trip to the senior team. However, he was not able to go because he is sick.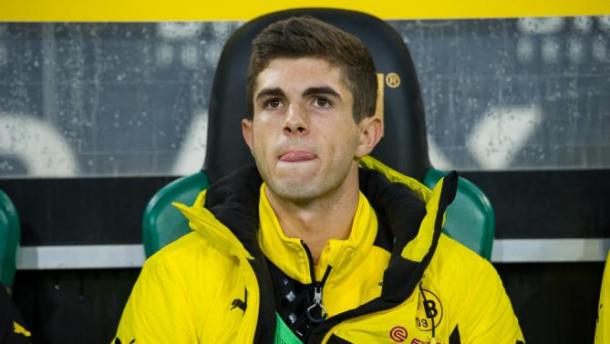 "Christian Pulisic had to cancel his trip to the US national team because of an infection, "Borussia Dortmund released a statement about Pulisic, according to MLS. "The 17-year-old does however hope that he can join the national team at a slightly later stage. The US team is playing against Guatemala."
So just let the kid stay home. If his urgency is to test these players before the Copa América Centenario kicks off in June. Then he can relax a bit since the USMNT have nearly sealed the deal for two friendly matches in May against Ecuador and Bolivia.
However, what's done is done and now Klinsmann will need to pick up the six points against Guatemala. If he does not, then his poor decisions will put him back in the spotlight for all the wrong reasons again. The Yanks first match against the Chapines will be on Friday at the Estadio Mateo Flores. Then they will travel back to the States on Tuesday to face the Central Americans again. That match will be held at MAPFIRE Stadium in Columbus, Ohio.